Updated: August 3, 2023, at 9:40 a.m.
Chad Cupp found himself struggling with the aftermath of three strokes and a divorce. He turned to methamphetamine as a way to restore a sense of normalcy and happiness, but eventually found himself at a crossroads after his fifth felony. His recovery journey would have begun with homelessness and high relapse potential were it not for addiction treatment and an unexpected housing opportunity.
Meth Abuse and Heightened Impulsivity: The Odds against Him
The harmful effects of psychostimulant abuse, including methamphetamine (MA), have been widely documented. One of the most concerning consequences is heightened impulsivity. Research has linked that behavior to MA use, as seen in a 2019 study published in Drug and Alcohol Dependence.
However, limited studies have explored the variability in impulsivity within MA users and whether the severity of MA-related problems can predict impulsivity in individuals who regularly use the drug.
The results of the 2019 study support the pre-existing body of research by providing compelling evidence that MA use is correlated with heightened impulsivity. This finding underscores the importance of treating impulsivity as a complex, multi-faceted construct when evaluating the effects of substance abuse. 
These results also emphasize the need for continued research into the harmful effects of psychostimulant abuse and their impact on behavior and mental health.
Experts at the Mid-South Addiction Conference discussed the unique difficulties of treating stimulant use disorder in the case of meth. The neurotoxicity of the drug is now theorized to make users permanently more impulsive. That's a problem in addiction treatment because impulse control is, of course, a hallmark of recovery.
Choosing Recovery
Instead of continuing down the path of addiction, though, Cupp found the will to choose rehab. He
sought treatment and received help from Turning Point Madison County in finding that treatment. Turning Point's a non-profit organization that assists individuals with addiction and mental health issues. Through their partnerships, Cupp was quickly connected to Bridges of Hope in Anderson and Praxis of Carmel by Landmark Recovery.
Landmark's praxis locations are facilities that treat patients whose insurance (or lack thereof) leaves them without coverage for addiction treatment. They offer treatment via Medicaid, which is the only hope for some. Cupp is a perfect example of why professional, high-quality addiction treatment in the hands of medical staff needs to be available regardless of coverage.
The Importance of Medicaid Treatment for Drug Abuse
The consequences of inadequate care for individuals with mental health and substance use issues are far-reaching. Inadequate care can lead to a loss of productivity in the workforce, unpaid bills, and a rising overdose rate. This is a situation that affects us all, as it perpetuates a vicious cycle of suffering and instability. At Praxis by Landmark Recovery, we are committed to breaking this cycle and providing the care that our patients both need and deserve.
Our program is designed specifically for the Medicaid population and offers a comprehensive approach to treating mental health and substance use concurrently. Our patients receive evidence-based interventions that are proven to promote continued sobriety, addressing their health in its entirety. By becoming a service provider for the Medicaid population, Praxis by Landmark Recovery has the unique opportunity to bridge the gap between substance use treatment and mental health care.
We believe that everyone deserves access to adequate care and the opportunity to break free from the cycle of addiction and mental health issues. Our mission at Praxis by Landmark Recovery is to provide our patients with the care, support, and resources they need to achieve lasting change and growth.
Turning Point Facilitates Meeting Cupp's Needs
The urgency of getting clients the help they need is a top priority for Turning Point Madison County. According to the National Council of Mental Well-Being, the average wait time for mental health care from a non-specialist is around six weeks, which can exasperate already existing suffering. 
The organization's Executive Director, Jason Howard, recalls a case of a woman with Dissociative Identity Disorder who was forced to wait six weeks for medication, but thanks to the efforts of Turning Point Madison County, she was able to receive care and medication within 24 hours.
Recovery from addiction or mental illness is not a journey that can be taken alone. Turning Point Madison County matches clients with peer recovery coaches, who are individuals in recovery themselves, to guide and support them on their path to wellness. Cupp, who is now a peer recovery coach, believes that helping others through their struggles keeps him on his own road to recovery. As he puts it, "To keep it, you've got to give it away."
In the end, Turning Point was even able to help secure both employment and housing for Cupp. Cupp works for Turning Point now and is no longer unhoused. This is crucial for someone in recovery. Relapse is already hard enough to avoid without major stressors. The instability of homelessness is a red flag to sobriety coaches; as is unemployment.
Take Action
Cupp's example demonstrates what's actually required to help the addicted population help themselves. You may find yourself in a similar situation now and think rehab's too expensive or time-consuming. In reality, it might be the only way you'll get your life back. 
Figure out how to structure your life after you finish. Call one of our addiction specialists at 317.449.8029. Landmark Recovery of Indianapolis can provide transportation from wherever you are to your nearest facility at no cost.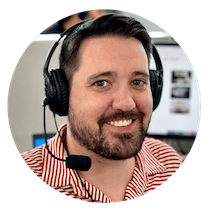 Choose Recovery Over Addiction
We're here 24/7 to help you get the care you need to live life on your terms, without drugs or alcohol. Talk to our recovery specialists today and learn about our integrated treatment programs.