From art films to Broadway plays to Hollywood blockbusters, Philip Seymour Hoffman's was one of the biggest actors of the 21st century whose range and depth seemed endless. During his career, Hoffman was able to star in notable works such as Boogie Nights, The Big Lebowski, Capote, and The Master, working with a number of fellow actors and talented directors.
Unfortunately, Hoffman's life came to an abrupt end in February of 2014 when he died of a mixed drug intoxication that included heroin, cocaine, benzodiazepines, and amphetamines.
The New York Times described Hoffman as "perhaps the most ambitious and widely admired American actor of his generation."
Early Years
Hoffman was born on July 23, 1967 in Fairport, New York.
Hoffman's early passions in life revolved around sports, especially wrestling and baseball. However, when he was 12 he saw a production of All My Sons. In an interview from 2008, Hoffman talked about the impact that the production had on him.
"I was changed — permanently changed — by that experience. It was like a miracle to me. But that deep kind of love comes at a price: for me, acting is torturous, and it's torturous because you know it's a beautiful thing. I was young once, and I said, 'That's beautiful and I want that.' Wanting it is easy, but trying to be great well, that's absolutely torturous.'
Hoffman developed a quick love for the theater and began to attend showings regularly. When he was 14, Hoffman suffered a neck injury that ended his sports activity, this is the moment Hoffman began to seriously consider acting.
Acting eventually became a passion for Hoffman. He discussed why he fell in love with acting in an interview with Inside Jersey.
"I loved the camaraderie of it, the people, and that's when I decided it was what I wanted to do."
After grade school, Hoffman was accepted into New York University's Tisch School of the Arts and received his drama degree in 1989. Following graduation, he worked customer service jobs and worked in off-Broadway theater.
Acting Career
Eventually, Hoffman made his screen debut in 1991, in a Law & Order episode. He was in a number of other minor roles before joining the 1992 film Scent of a Woman. The film earned over $130 million worldwide. At this point, Hoffman quit his deli job and pursued professional acting full time.
In an interview for the Independent, Hoffman spoke about the film.
"If I hadn't gotten into that film, I wouldn't be where I am today. It's been a domino effect. I was working in the prepared foods section of a deli when I was in the case in that movie, and I haven't had a non-acting role since."
Based on his work in the film, writer and director, Paul Thomas Anderson cast him in his debut feature, Hard Eight. While he only had a minor role in the movie, only receiving about 3 minutes of screen time, it was, at that point, the most important collaboration of his career.
Hoffman would go on to work with Anderson many more times. However, shortly after Hard Eight, he went on to be featured in the big blockbuster Twister. Hoffman's role in the film is one of his most well-known and commercially successful.
Following this, Hoffman rejoined Paul Thomas Anderson for his second feature film, Boogie Nights. The film stars Mark Wahlberg and Burt Reynolds and went on to become a cult classic. He had a number of other roles in crime thrillers and romantic comedies before landing a spot in the newest Coen brothers film, The Big Lebowski.
In 1999, Hoffman's career really began to gain steam and he was featured in Paul Thomas Anderson's newest film, Magnolia. The film was a box office success and in 2008, Empire magazine named Magnolia as the 89th greatest movie of all time.
Hoffman later went on to be featured in one of the most critically and commercially successful films in his career, The Talented Mr. Ripley, alongside Matt Damon.
In 2005, Hoffman was took on the Role of famed author Truman Capote in the biographical film, Capote. The film is centered on the writing experience of Truman Capote during his research for his 1966 novel In Cold Blood.
Hoffman won the Academy Award for best actor for his portrayal of Truman Capote in the movie.
Hoffman would go on to star and support in a number of other films, including the 2012 Paul Thomas Anderson movie, The Master. In the film, Hoffman plays a charismatic leader in a movement that is similar to Scientology. Joaquin Phoenix plays alongside Hoffman.
Throughout his career, Hoffman struggled with substance abuse issue. He was able to achieve sobriety for an extended period of time but ended up relapsing in 2013. He had been sober for 23 years before relapsing.
Hoffman spoke on his drug use in a 2006 interview with 60 Minutes when he was still sober.
"It was all that [drugs and alcohol], yeah. It was anything I could get my hands on…I liked it all. I got sober when I was 22 years old."
A few years after his death, Hoffman's partner, Mimi O'Donnell wrote an essay in Vogue about Hoffman's life, death, and addiction.
"From the beginning, Phil was very frank about his addictions. He told me about his period of heavy drinking and experimenting with heroin in his early 20's, and his first rehab at 22," she wrote in the essay.
According to O'Donnell, Hoffman was aware that just because he was clean didn't mean that his addiction had gone away. O'Donnell said that there were a number of things that led up to his relapse. For example, his longtime therapist died from cancer, he also had a falling out with multiple AA friends.
"He was making film after film—we had a big family and had bought a bigger apartment—and AA started to get short shrift. He'd been sober for so long that nobody seemed to notice. But something was brewing," O'Donnell said.
Eventually, Hoffman told his partner that he was thinking about drinking again and she said that it was a bad idea. Despite this, Hoffman began to have one or two drinks at a time but eventually began to use prescription opioids.
Hoffman would begin to use heroin again.
"I told him, 'You're going to die. That's what happens with heroin.' Every day was filled with worry. Every night, when he went out, I wondered: Will I see him again?," O'Donnell said.
Hoffman eventually decided that he wanted to get sober again and entered a rehab facility to get help. Unfortunately, even after going through a program, Hoffman couldn't remain sober.
On Feb. 2, 2014, Hoffman died in New York due to a concoction of multiple types of drugs.
His Legacy
During his career, Hoffman was able to act in dozens of on-screen feature films as well as theater productions including his final theater production, Death of a Salesman.
Throughout his work, Hoffman was able to demonstrate his boundless range. Portraying everyone from a troubled writer to a shy, quiet peeping Tom-type character to a charismatic leader of a cult.
While Hoffman's sobriety didn't stick, treatment is still the best option for someone dealing with a substance use disorder. If you or a loved one is struggling with substances, reach out to Landmark Recovery to learn about a personalized treatment plan.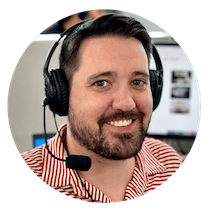 Choose Recovery Over Addiction
We're here 24/7 to help you get the care you need to live life on your terms, without drugs or alcohol. Talk to our recovery specialists today and learn about our integrated treatment programs.