Weighing the Pros and Cons of Admitting You Struggle With Addiction
Many people in active addiction wrestle with the decision of whether or not to tell someone they have issues with drugs or alcohol. Hiding the signs and symptoms from friends, family or co-workers is difficult enough on its own. For some people with substance use disorder, their loved ones might notice how their behavior is affected but tiptoe around the issue to avoid risking the relationship.
Some people with a substance use disorder can appear as "high functioning addicts." They might be well-educated individuals, perform daily tasks and maintain successful careers. For that reason, they believe their substance use isn't a big deal. They live in denial that their addiction is hurting themselves and the people around them, not realizing that their substance use is a coping method for the stress they experience at work or in their personal lives.
What are the Pros and Cons of Telling Someone About Your Addiction?
Repeated substance use could leave you exposed to worsening symptoms. These symptoms could lead to long-term health complications or a potential overdose. Still, we believe it's worth exploring the positives and negatives of sharing personal struggles with substance use that might cause some people to remain silent, push through their addiction or live in denial. 
We're not telling you to share information you're not comfortable sharing. In fact, in some cases, keeping your addiction private may be the best course of action. It all depends on your relationship, what you're looking to accomplish and how you feel.
Pro #1: Telling Someone is a "Freeing Experience"
Depending on whether a person is in active addiction or recovery, telling someone about their present or past struggles can be a freeing experience. Recovery is a lifelong journey that many experts believe can be maintained with the right care and treatment. Starting with the decision to tell someone about your addiction can present opportunities to forgive yourself and take actionable steps towards recovery.
"The pro, I think, is the relief that comes with unburdening yourself,"  said Keith Farah, executive director at Praxis of Louisville by Landmark Recovery. "I've acknowledged that I have an addiction. When acknowledging a problem, we become accountable for taking action to solve the problem."
Pro #2: You Don't Delay Treatment Any Longer
When a person develops a drug or alcohol addiction, their body depends on a substance to feel normal. The substance becomes their source of comfort whenever they experience painful withdrawal symptoms. As a result, many people keep using substances to make the withdrawal symptoms go away.
"Once a person becomes dependent, whether it's alcohol or drugs, that becomes the only real source of comfort they have," Farah said.
Telling someone about your negative symptoms might result in a referral to go through medical detox or enter a residential treatment program. Thus, you get the treatment you need to learn how to cope with emotional or social triggers without turning to drugs or alcohol.
Pro #3: Family and Friends Aren't Put in a Bind
Telling someone you know and trust about your addiction could lift the burden the disease places on everyone involved. In good faith, many family members and friends might set up boundaries for their loved ones. While some people may react harshly, perhaps cutting you off financially or deciding not to spend time with you, true friends will offer support and help. 
They may offer to help you find a recovery treatment center. Some family members may even offer to help you cover some of the cost of addiction treatment. They could also offer you a place to stay while you go through intensive outpatient care. 
If nothing else, it could show them you acknowledge that you have a problem. Instead of enabling your addiction, they could directly support your recovery.
Related: Am I an Alcoholic?
Con #1: Reactions Could Cause a Relapse
Family and friends could become angry, sad or disappointed if they learn you're addicted to drugs or alcohol. Without the knowledge of how to handle stressful or emotional situations, a person in recovery might resume problematic behaviors that spark a relapse. While relapses are not uncommon for people in recovery (40-to-60% will experience one at some point), it's understandable why the fear of negative reactions could cause someone to avoid sharing.
Con #2: Relationships Could Change
Friends or family might distance themselves from you if you tell them about your addiction. If you go to rehab or enter a treatment program that teaches you how to maintain your recovery, the people you previously hung out with might not be good fits for you moving forward. If your addiction includes alcohol, going to a bar or beer festival with friends or family might threaten your recovery. 
However, true friends and people that love you will understand how certain activities might compromise your recovery. Other people might distance themselves.
Con #3: You May Not Be Ready for Treatment
If you tell someone about your addiction, that means you're probably ready to get help. However, going to rehab or attending peer support groups is necessary for long-term recovery, but isn't an easy process.
"The con is, now I've got to do something about it," Farah said. "Just because I say it out loud doesn't necessarily mean I'm ready to go through what it's going to take for me to get sober."
Addiction is a lifelong disease, and some people might not be ready to put their lives on pause to go through residential treatment for up to 45 days or attend meetings. Still, recovery is a process that leads to a happier and healthier you.
"Until I've accepted the nature of my condition and what's really going on with me, all I'm doing is acknowledging something," Farah said. "The acceptance is where the person becomes more motivated to do something about it."
Ready to Open up About Your Addiction?
There's great power in sharing your struggles with drugs or alcohol. You're not alone, and your addiction doesn't mean you failed in life. Addiction is a disease that many people are still trying to understand.
If you're one of those people, you might be wondering how to tell someone about your addiction, even if that someone is yourself. We wrote a blog post that includes four empowering ways to tell someone about your addiction. 
Taking the Next Step in Addiction Recovery
Opening up about a drinking or drug problem is a powerful way to overcome an addiction. Many people recover with levels of care and treatment options that fit their specific needs.
If you or a loved one is showing signs of addiction, call 888-448-0302 and talk to a recovery specialist at Landmark Recovery. Our confidential phone line is open 24/7 to help you learn more about treatment options and the admissions process. 
Visit our locations page to find a treatment center in your area.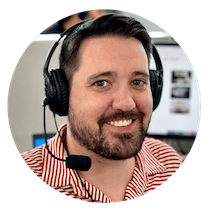 Choose Recovery Over Addiction
We're here 24/7 to help you get the care you need to live life on your terms, without drugs or alcohol. Talk to our recovery specialists today and learn about our integrated treatment programs.