Snapchat Releases Family Center in Response to Teen Overdoses
This month, Snapchat released a highly anticipated new feature on their platform called the Snapchat Family Center, aimed at improving the ability of parents to monitor a limited amount of their child's interactions on the social media platform. Snapchat's release of Family Center comes on the heels of an NBC report on drugs purchased by minors that were advertised by dealers through the service. Here's what they say about Family Center in the press release:
We're introducing a new in-app tool called Family Center, which will help parents get more insight into who their teens are friends with on Snapchat, and who they have been communicating with, without revealing any of the substance of those conversations. Family Center is designed to reflect the way that parents engage with their teens in the real world, where parents usually know who their teens are friends with and when they are hanging out – but don't eavesdrop on their private conversations. In the coming weeks, we will add a new feature that will allow parents to easily view new friends their teens have added. On Family Center, parents can also easily and confidentially report any accounts that may be concerning directly to our Trust and Safety teams, which work around the clock to help keep Snapchatters safe. We're also equipping parents and teens with new resources to help them have constructive and open conversations about online safety.
Is Snapchat a Mere Indirect Facilitator in Deaths Caused by Drug Deals or Worse?
In recent months, parents of children killed by pills bought through Snapchat-facilitated transactions have petitioned politicians to develop legislation that would force tech companies to allow access by third-party monitoring software. Opponents of this, including Snap Inc. (Snapchat's parent company), argue that they shouldn't be forced to open their data to third-party companies, citing privacy concerns. Questions remain over what, if anything, a social media platform is responsible for if its users negotiate the buying and selling of drugs.
By releasing Family Center to the public, Snapchat hopes to reduce scrutiny over not opening their proprietary software to third-party applications and services. This essentially allows them to retain full control over their service. The move may become a battle in the courts over whether this violates the children's right to privacy and if they have existing privacy protections in the first place. As of now, it seems to have satisfied many of the calls parents have made to the company over recent deaths from fentanyl-laced pills advertised by dealers through the service.
Legislative Approaches
Some elected officials who've heard from parents who are angry about the teen overdoses are introducing legislation on the topic. This has also become an issue fraught with pushback from those who argue it takes away the agency of children in facing situations and making choices.
There are three main bills on social media monitoring. One is being drafted by US Rep. Debbie Wasserman-Schultz (D-FL) that would require social media companies to open data access of minors to third party companies. This bill has been dubbed colloquially as Sammy's Law and is officially called the Let Parents Choose Protection Act. 
Rep. Josh Gottheimer (D-NJ) has introduced a bill called the CHATS Act that would mandate the tracking and recording of crimes committed through social media. Sponsored by senators Marsha Blackburn (R-TN) and Richard Blumenthal (D-CT), the Kids Online Safety Act would "create a duty of care for social media companies that would allow them to be sued if it was found that they were not sufficiently preventing harm to minors on their platforms."
Criticism Over Potential Loss of Childhood Agency
In response to the glut of new legislation aimed at targeting social media platforms that facilitate these types of criminal transactions, Reason editor Robby Soave pushes back against the notion of further child surveillance through legislation by quoting from his recent book "Tech Panic:" 
"The government is not the only source of moral authority in society—quite the contrary, since the proclamations of political figures are often dubious," Soave wrote. "The burden of countering it must devolve to families, teachers, coaches, pastors, and other local sources of guidance."
There are concerns this is a slide into a kind of childhood panopticon, where children have no freedom to make choices and learn from them on their own because of the actions of a handful of overdose victims. Not only is the argument over simple surveillance and loss of privacy, but also the argument that an app's owner is responsible for conversations and content that passes through their servers is legally dubious considering the constitutional protections afforded them. For example, Section 230 of US Code provides significant protections to companies against direct responsibility for content and may very well apply in situations where drug sales are facilitated by apps like Snapchat.
Learn More
There's much work to be done in the battle against fentanyl, but Landmark Recovery remains at the front line in treating adults suffering from opioid use disorders. If you would like to learn more about how we do this or how we can help you recover from an addiction, give us a call at 888-448-0302 today. Our dedicated admissions team will share with you how we can help.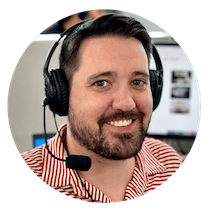 Choose Recovery Over Addiction
We're here 24/7 to help you get the care you need to live life on your terms, without drugs or alcohol. Talk to our recovery specialists today and learn about our integrated treatment programs.