Sober Things to Do in Las Vegas
Las Vegas is affectionately known as Sin City, and for a good reason. It is notorious for its drinking, gambling, partying, and high-flying lifestyle. Vegas has earned its reputation as a den of iniquity, but there are plenty of sober things to do in Las Vegas.
Las Vegas is so much more than what you see in the movies and on TV. Partying, shows, and nightlife are a massive part of the Las Vegas appeal, and the city is a hotspot for tourists from all over the world. But Vegas is also the permanent home of over 630,000 residents, and not all fit the stereotype.
For all the alcohol that flows through Las Vegas, there are a surprising number of folks who are sober, and they wouldn't live anywhere else.
All this is to say there are plenty of sober things to do in Las Vegas, so let's find out what they are!
Explore the Sober Things to Do in Las Vegas
Fremont Street is also fondly called 'Glitter Gulch.' It is a pedestrian-only street that features live music, regular light shows, and the Slotzilla zipline. This zipline will zoom you down the length of Fremont head-first! And when in Vegas, be sure to take in the sparkling lights, soaring buildings, and impressive Bellagio fountain displays on the Strip.
See the Sights
Some city sights are best viewed from above! Take it all in from the Stratosphere Observation Deck. It's the tallest freestanding observation tower in the entire country, standing at 1,149 meters. You can also go to the Eiffel Tower Observation Deck, or LINQ's High Roller Observation Wheel. Or how about the once-in-a-blue-moon opportunity to take a helicopter tour?
Thrill of a Lifetime
Did we mention that the Stratosphere Observation Deck is also home to a handful of gravity-defying thrill rides? X-Scream, Insanity, and Big Shot welcome the bravest and the boldest visitors to take a heart-pounding ride over the edge. Who needs alcohol when you can have this kind of crazy adrenaline rush?
Admire the Scenery
Las Vegas is home to some of the most stunning natural sites that America has to offer. Witness the majesty of Vegas' most famous landmarks, like the soaring stone walls of the Grand Canyon and Red Rock Canyon. You can also see the sweeping, arid landscapes of Death Valley and the Valley of Fire. For easy walking and beautiful sights, check out Springs Preserve! It has 180 acres of trails and botanical gardens.
Attractions
Vegas has something that will pique your interest, whether you're looking to get inspired, learn something new, or fill your belly with delicious food. Seven Magic Mountains is a bold art installation set against the backdrop of the Mojave Desert. It's only there until the end of 2021! Get a local history lesson at one of Las Vegas' countless exhibits and museums, like the Mob Museum, the Liberace Museum, Atomic Testing Museum, or Neon Museum. Or get your grub on with takeout from one of Vegas' countless restaurants and eateries.
Don't forget about the classic Las Vegas attractions: the shopping destinations and the unmissable shows—think Cirque du Soleil and pop star residencies! For now, these indoor activities might be better saved for another time.
Even if none of these ideas are quite up your alley, rest assured that there are lots of people going through the same journey as you. They are probably also looking for ways to have fun while staying sober. Being sober doesn't have to be a drag, and you just have to know where to look for things to do.
If you're having a hard time making sober connections in Las Vegas, reach out to Landmark Recovery today.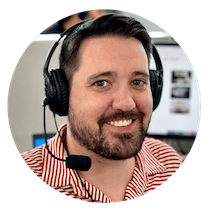 Choose Recovery Over Addiction
We're here 24/7 to help you get the care you need to live life on your terms, without drugs or alcohol. Talk to our recovery specialists today and learn about our integrated treatment programs.