Fentanyl overdose has seen a wild uptrend in the last decade. The Drug Enforcement Agency reports over 40% of all fatal drug overdoses in the United States are fentanyl-related. In Kentucky, drug overdoses and overdose grief climbed 15% within the last year. About 73% of 2021's overdose deaths in the state were connected to fentanyl. Conversely, Louisville only saw four fentanyl-related overdoses in 2015.
Johnny's Story
Jonathan Squire was one of the 2015 deaths. He passed away in January of that year, as a result of a direct fentanyl overdose. His mother, Linda, has taken it upon herself to share his story with others. She hopes it'll impress upon those in situations similar to Jonathan's the urgency of seeking help before it's too late.
Jonathan, who went by Johnny, and several of his friends struggled with substance use disorder. Johnny was perhaps uncommonly open with his mother about his substance use. As such, Linda was well aware of the 10-year track he had taken with friends. They started with marijuana, then progressed to pills like Xanax and Percocet. Johnny eventually started using heroin, which he had once sworn to his mother he would never do. He and his friends more or less took the journey together.
"With the heroin, they didn't realize they were on death's doorstep every time they did it," Linda said. "Because people were dying but not at the rate that they're dying now. He would say things like, 'Oh, don't worry, mom. I got this under control. I know what I'm doing.' And it's like, well, if you're messing with this stuff, you really don't know what you're doing because you are on death's doorstep."
As is often the case with someone experiencing an addiction to drugs or alcohol, the need to continue using overwhelms logic. They continued to use heroin even though it was clear that they were playing a game of Russian roulette. 
The Desperation for Families Dealing with Addiction
Within the last decade, the fight on behalf of a child or loved one in need of rehab has changed. Linda said some of those changes are for the better. When she was still in that rat race, she says it was a desperate frenzy. To even find the resources for seeking help in any capacity might drive one crazy. A parent might ask friends or call semi-related resource centers, medical facilities or hotlines. None were particularly related to the need for rehabilitation. 
"It was just sort of like word of mouth, getting online," Linda said. "I had files — these big files of people that I had talked to, rehab facilities that I had called. It was like navigating in the darkness."
Today, the country is littered with federally organized harm reduction programs that provide community-based overdose prevention programs. One such program is in Louisville, as are several other organizations providing similar or related assistance. Johnny's battle predated many of the services now available in Louisville or even the advent of Landmark Recovery of Louisville.
The Huge Costs of Drug Addiction
Linda also highlighted the financial straits in which many others would find themselves doing the same things that she did. Without insurance coverage for rehab, she describes people having to put down $10,000, but the Squires were a family of means. They could afford to do what was necessary, albeit expensive.
The same was the case when Johnny's habit led him to get arrested. Unlike some families, his family could afford to retain an attorney. They also went on to hire a therapist to counsel Johnny. The therapist suggested they get him into an inpatient treatment program sooner rather than later, because of the statistical likelihood that an unchecked habit would eventually lead to his use of other substances or his premature overdose. 
Johnny's parents were first advised by their attorney to get him into an outpatient rehab treatment program. Many families in their situation would have been financially compelled to allow the alternative course of action to manifest. That would have sent him to juvenile detention. Johnny was sentenced to several weeks of mandatory outpatient therapy. He attended all but his final night, however, which put him in front of a judge once more. The judge required him to restart that program.
The counselor Johnny saw recommended certain addictionologists and other therapists who concentrated on specifically addiction therapy. These costs added up fast, yet Johnny's family did their best to keep up with them.
The Ultimate Cost: Fentanyl Overdose
Johnny often reassured his parents that he had everything under control. As is often the case after one's early bout with rehab, he wasn't yet mentally prepared to fully abstain from substance abuse. He maintained, however, that he knew what he was doing and that his parents shouldn't worry so much. Heroin had become the drug of choice, which he had once previously reassured Linda he would never do. Theirs was a relationship, however, of open communication – largely free of judgment. This kept the dialogue going.
Johnny evaded overdose for years despite his mother's warning that toeing the line of mortality by dabbling with heroin at all. The difference maker came in January 2015 and not necessarily because of any particular mistake he made. This time, a fatal dose of fentanyl was included, making him one of the earliest Kentucky victims to experience what has ballooned into a rampant, high-mortality trend not only statewide but nationwide.
In the Aftermath of a Fentanyl Overdose Death
Since her son's passing, Linda Squire has established the local chapter of Grief Recovery After a Substance Passing (GRASP) in the Louisville metropolitan area. She emphasizes the significance of grief support for those who've lost a loved one to substance use disorder. Through this group, she still has her finger on the pulse of the issue. As such, she says overdoses are even more common now, and she's especially aware of the fentanyl trend, which claimed her son's life before it could even be recognized as a trend.
"It's not like, 'Oh, they got arrested, and they could be going to jail,'" Linda added. "Now, the overdoses are so common that they could die if they did it the next time. So the urgency now is so much more apparent than it was."
As of June 2022, the Drug Enforcement Agency reported such a significant uptick in the amount of counterfeit drugs on the street that about 40% of counterfeit pills sold on the street or over the Internet contained a lethal dose of fentanyl. Fentanyl was involved in about 71% of the 2,000 overdose deaths in Kentucky for 2020 according to a state report. The same report places 417 of those overdoses in Jefferson County specifically.
One beacon of hope for Linda is what she's been able to do positively for people struggling with this sort of issue since Johnny's passing. She's managed to help others with her Louisville chapter of GRASP, and even some of Johnny's friends have gotten into recovery since he passed. She's used to talking about it now because it's how she's coped with the grief personally and helped others cope with theirs also.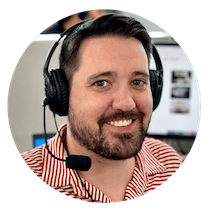 Choose Recovery Over Addiction
We're here 24/7 to help you get the care you need to live life on your terms, without drugs or alcohol. Talk to our recovery specialists today and learn about our integrated treatment programs.