DEA Chemists Solve Mystery of Mass Overdoses

A deadly scourge of overdoses rocked the Louisville area in the summer of 2016. Dozens of victims collapsed on the spot, getting rushed to nearby emergency rooms and in some cases not making it. Even longtime cocaine and heroin abusers weren't immune to the drug's deadly effects. Thanks to efforts by law enforcement community members and DEA scientists, we now know that the culprit was carfentanil, an elephant tranquilizer.
Scientists at the Special Testing and Research Laboratory recently granted access to journalists from the Courier Journal to show at how their critical work was able to uncover the substance and source of the scare. The location of the lab where DEA scientists do this work is undisclosed, hidden in a nondescript warehouse with no signs and few guards.
The carfentanil scare began in the summer of 2016 when over six days three people died and over 170 overdosed in Hamilton County, Ohio. In Louisville, two dozen men and women nearly died in one single day from the mystery drug. The drug, intended as elephant tranquilizer, more than 100 times stronger than fentanyl, usually the most powerful synthetic opioid on the market. From July through December of 2016, nearly 400 overdose deaths in Ohio involved carfentanil, according to the U.S. Centers for Disease Control and Prevention. That year, Florida linked the drug to 500 deaths. Without quick action and widespread access to the antidote, thousands could have died.
Thanks to the quick efforts of the DEA, word got out that more naloxone was needed and that police departments should not conduct field tests on their own. The lab's work has also helped U.S. lawmakers add more drugs to the controlled-substance list and armed agents and State Department officials with a list of poisons so they could lobby China to regulate those ingredients, which is where a large portion of fentanyl is being produced.
Hepatitis A Outbreak in Kentucky Claims More Victims
An outbreak of Hepatitis A in the state of Kentucky has claimed more than 44 victims as of March 12, 2019. The outbreak, the nation's largest ever outbreak of its kind, has already sent over 2,000 to the hospital. While cases are on a downward trend at the moment, they continue to be appear across rural and urban Kentucky.
Health officials believe that the mortality rate is due largely in part to the victims being from a more vulnerable population. Many who die from the disease do so because of weakened immune systems, poor health, and already contracted issues such as hepatitis C. The spread so far has been limited mostly to the southeastern portion of the state and is most commonly caused by intravenous injection.
This news comes on the heels of Kentucky lawmakers passing a resolution aimed at directing the Cabinet for Health and Family Services to review its response to the hepatitis A outbreak. This includes issues such as implementing safe injection sites, providing vaccines, and whether funding was used for the right purposes.
Dr. Robert Brawley, former chief of the state health department's infectious disease branch, Former chief of the state health department's infectious disease branch, Dr. Robert Brawley, recommended $6 million for vaccines and $4 million for temporary workers. In addition, he called for a public health emergency declaration to help pave the way for federal assistance.
He also called for a public health emergency declaration to help pave the way for federal assistance. Others in the department also said they believed a stronger response was needed.
The Department of Public Health, led by Commissioner Dr. Jeffrey Howard, instead sent $2.2 million in state funds to local health departments. Howard declined to declare an emergency.
Perhaps the crisis might have been avoided if lawmakers and government officials had listened to Kathy Sanders, the state of Kentucky's hepatitis coordinator. In emails and meetings from 2018, Sanders repeatedly issued warnings to the Cabinet for Health and Family Services that the state would need to be more aggressive to contain the outbreak.
Medical Marijuana Still on the Table for Kentucky
Lawmakers in Kentucky have taken a further step in the direction of medical marijuana legalization. House Bill 136 is currently up for vote by the House, which would allow patients to be prescribed medical marijuana by their physician pending certain restrictions.
Some proponents of the law say that legalizing marijuana could help reduce the number of opioid prescriptions in the state. According to the latest studies however, the data is looking slim. There are currently over 50 million Americans living with chronic pain.
Ban on Tobacco Products at Public Schools Passes House
A bill banning the use of tobacco and tobacco related products on all public school property has passed the House. Rep. Kim Moser, a Republican expressed a desire to see the bill make it's way quickly through the Senate. "It's just time to stop addiction where it starts, and it starts in the teen years. We are for the first time seeing an uptick in teen smoking and tobacco use and that is just a scary fact."
Jake Patty, Mayfield High student, says that the usage of tobacco and e-cigarette products in schools is rampant. 'Whenever my teacher leaves the room, you can see these flying through the air,' he said. 'The kids need to get their nicotine hits.'
While most people think it's already the law, the truth is that in Kentucky tobacco is allowed depending on whether or not the school specifically outlaws it. Kentucky currently has one of the nation's highest rates of smoking with associated health costs estimated at $2 billion a year.
University of Kentucky Scholarship Focuses on Addiction
At the University of Kentucky International Center, the organizations such as the Institute of International Education and the U.S. Department of State's Bureau of Educational and Cultural Affairs hosted a Scholarship Seminar on Combating Addiction March 20-23. The event draws 90 scholars from around the world to the University of Kentucky for talks on a holistic approach to addiction recovery.
This includes interdisciplinary research, education, clinical and community outreach practices relating to substance use disorders and recovery. The University of Kentucky has been increasingly recognized for its multidisciplinary approach to treatment for various substance use disorders. Visitors to the event will be able to converse and exchange ideas as well as view the cutting edge research being conducted at the university.
Beth Barnes, a professor in the UK College of Communication and Information and co-organizer of this event, believes the seminar will help scholars to frame the crisis of addiction "through the lenses of medicine, social constructs, policy, government and the legal system and NGO interventions. UK has a number of research, intervention and treatment programs in place and in development seeking to address varied aspects of addiction," Barnes said.
HIV in Kentucky
From the period of 2008-2015, Kentucky became the state with the nation's highest rate of new Hep C infections, over 1000. In one study by University of Kentucky researcher Jennifer Havens, data revealed that most users who start shooting up are likely to contract Hepatitis C within a year. Scientists from the Centers for Disease Control have reached out to high risk counties and cities to give them a warning about the possible spread of HIV looming on the horizon. The most high risk states, Kentucky, Tennessee, and West Virginia, would argue that their doing the best they can, but critics think they can do better.
The lack of availability and public support for needle exchange programs makes the likelihood of an outbreak all the more threatening. Public health officials have advocated for their implementation, but voters and lawmakers can have difficulty overcoming the bias of allowing drug users to openly inject with taxpayer money. Tennessee recently approved $1.4 million a year to boost HIV and Hepatitis C testing, and also received an additional $250,000 from the Centers for Disease Control to help track new cases.
In 2016, the state health department for Kentucky helped by giving free HIV test kits to local healthcare entities and donated over $450,000 for HIV testing and prevention, plus another $46,000 for Hepatitis C. The state also received funding support from the CDC to the tune of $50,000 to go towards testing. 2016 to 2017 saw one of the sharpest increases in HIV cases in the last three decades for Kentucky, causing alarms to sound off for healthcare officials, citizens, and lawmakers.
Big Pharma Made to Reckon With Fallout of Opioid Crisis
America's biggest pharmaceutical companies are being tied into hundreds of lawsuits tied to the opioid epidemic. Companies such as Purdue Pharma, Johnson & Johnson, and CVS are all having internal documents unveiled that shed light on some of the unscrupulous strategy decisions made by upper management, as well as the complicitness of employees.
As cities and states struggle to recover from the massive opioid epidemic that is still going on, people are hungry for some sort of reckoning for the reckless pharmaceutical giants that pushed these drugs despite knowing about their addictive qualities. Internal memos and marketing strategies are finally seeing the light of day, showing how employees were instructed and incentivised to push as many of these pills as possible.
Leaks have already shown how Purdue Pharma executives were aware of the addictive qualities of their product and how secret plans were developed to profit off selling addiction treatment services for people addicted to their drugs. This includes the development of an anti-opioid pill that could help users kick their addiction with something similar to Suboxone.
According to internal documents unearthed from Johnson & Johnson, company management advocated to push unscientific theories about drug addiction, allegedly to persuade doctors to prescribe even more opioids after patients first showed signs of dependency. Prosecutors hope to enact the same sort of change that came about after the attacks on big tobacco that occurred in the 1990's. As these trials unfolded, tobacco companies faced harsher regulatory restraints and more accountability.
Johnson & Johnson and the Opioid Crisis
Drug overdoses now kill more Americans than motor vehicle crashes and gun-related problems. According to President Trump, more than 300,000 Americans have died of an opioid overdose since 2000. The opioid crisis is the deadliest drug epidemic the country has seen.
Oklahoma is one state specifically that has suffered from this public health crisis. According to the document, opioid prescription rates increased fourfold between 1997 and 2007 and overdose deaths followed that trend. In 2012, Oklahoma had the fifth-highest unintentional poisoning death rate and prescription opioids contributed in a majority of these deaths.
In fact, according to the suit filed by the State of Oklahoma, there are more prescription drug overdose death each year in Oklahoma than overdose deaths from alcohol and all illegal drugs combined. Similarly, the state leads the nation in the non-medical use of opioid painkillers.
And, now, people are looking answers on how this crisis came to be.
"Our Legislature, Governor, policymakers and doctors need to know the truth about how one particular company, [Johnson & Johnson], inserted itself into our [State] and sought to influence every opioid-related division the State made or considered — from scheduling to swallowing."
Now that answers are being sought, Attorney General Hunter and the state are alleging that Johnson & Johnson are fighting to "keep these answers concealed. In the Dark. Away from the Public."
In Conclusion
Drug and alcohol addictions are some of the most destructive forces in the world today. The process of healing ourselves, our families, our communities, and the world at large, starts with recognizing the danger that these substances represent, as we have seen they can do with addiction in Kentucky. At Landmark Recovery, we believe in creating a supportive network of love and access to resources that can help you break free from the chains of addiction. Visit our website to learn more about drug rehab in Kentucky.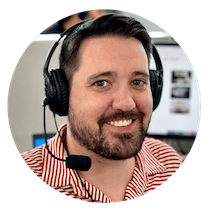 Choose Recovery Over Addiction
We're here 24/7 to help you get the care you need to live life on your terms, without drugs or alcohol. Talk to our recovery specialists today and learn about our integrated treatment programs.