Many know Las Vegas as a city of vices. "Sin City" as it's often called, seems full of opportunities for debauchery, yet those who really know Las Vegas know it's surrounded by natural beauty. If you've recently overcome a drug or alcohol addiction, finding things to do in Las Vegas to support your recovery may seem daunting, but look outside of the city and you'll find a wealth of outdoor activities.
Many of those who are new to recovery just don't know what to fill their time with post-treatment, leading some to relapse. There's perhaps nothing better than getting outside, stepping into the landscape, soaking up some Vitamin D, and breathing fresh air. Landmark Recovery of Las Vegas has you covered with a handy guide to some of the best outdoor spots to check out!
Mt. Charleston
Mt. Charleston is the eighth most prominent peak in the United States and features miles of hiking and stunning views throughout the area. The mountain is part of a wider recreation area called the Spring Mountains, known for being the only place that gets snow in the winter around Las Vegas (without having to drive into Utah or Arizona, of course). Don't miss this incredible place to get away from the city center and put yourself in an area where it feels like you're in a completely different place.
Red Rock Canyon
Just outside of the city lies Red Rock Canyon, which is a drive-through recreation area. You have to enter a lottery online to get tickets every day, but it's well worth the hassle. Featuring deep red rocks that compliment both the rising and the setting sun, this is a close and easy way to see something beautiful and exciting just beyond the suburbs of Las Vegas.
Sloan Canyon
Sloan Canyon contains some of the oldest prehistoric sites featuring petroglyphs throughout the canyon. Petroglyph Canyon on the west side of the recreation area features hundreds of these petroglyphs on rocks that surround you as you walk the trail. The Bureau of Land Management doesn't publicize the exact locations, but if you're lucky, you'll spot many of these famous rock drawings that remain from ancient humans.
Valley of Fire
Valley of Fire is a Nevada state park that lies about an hour northeast of the city. If you haven't gotten your fill of deep red rocks, you can see many more at this sprawling protected area. The park also features wavy warm-colored layers of sandstone that dazzle the eye and invite visitors to walk among the pink shades.
Lake Mead
If you enjoy going for a good swim or boating sober, Lake Mead is the perfect place to get some sun and have some fun. Lake Mead is a sprawling feat of engineering, held back by the Hoover Dam since 1936. The water level is slowly dropping by the year, revealing some interesting new land-based activities you can check out from Highway 167 and Lakeshore Road.
Big Dune
Just past Mt. Charleston, one of the most hidden recreation spots lies. Big Dune Recreation Area is a popular spot for Jeeps and dune buggies, but it also works as a phenomenal place to hike below the mountains. A complete desert anomaly, Big Dune is a fascinating and gorgeous place to visit when you want to take a day trip out of town.
Maintaining your recovery in Las Vegas may seem tough, but finding things to do when you're in recovery has never been easier. This is why Landmark Recovery offers not only tips like ways to get outdoors, but also  addiction support services to help you maintain your recovery. If you haven't discovered recovery for yourself and feel like you need a helping hand, give Landmark Recovery of Las Vegas a call today at 888-448-0302 to speak with a professional. Unlock your potential!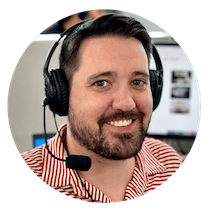 Choose Recovery Over Addiction
We're here 24/7 to help you get the care you need to live life on your terms, without drugs or alcohol. Talk to our recovery specialists today and learn about our integrated treatment programs.