Angelina Jolie, actress and humanitarian, is no stranger to addiction. Born in California in 1975, the daughter of actor Jon Voight and actress Marcheline Bertrand, Jolie began acting a young age. She first appeared in short film and television roles that gradually landed her larger roles in feature films, such as 1995's cult classic "Hackers". Jolie gained acclaim for her acting skills as well as her renowned beauty. Jolie has revealed little about this time of her life, but in interviews and excerpts from books she has alluded to struggling with addiction.
Philipp von Ostau, Angelina jolie by philipp von ostau, CC BY-SA 3.0
"I know addiction in all forms."
In 1997, Jolie landed a series of starring roles, including a turn playing opposite David Duchovny in the film "Playing God", starring in the CBS miniseries "True Women", and featuring as a stripper in the Rolling Stone's music video for "Anybody Seen My Baby". Her fame gradually grew larger, offering more opportunities for bigger roles but also opening the door to greater temptations. On her rise to fame, Jolie has mentioned trying just about every drug possible.
"I've done coke, heroin, ecstasy, LSD, everything"
The actress has admitted that her use of these illicit narcotics was connected to her own deep seated issues with depression that have affected her since her teens. Jolie has also admitted to cutting herself as a means of relieving the feelings of emptiness and loss. Cutting is sometimes used by people to provide relief and give a sense of control over emotional pain. Jolie has never delved deeply into specifics of her struggles, but given her fame and success it is not hard to imagine the stress.
'So I am very lucky. There are other artists and people that didn't survive certain things … people can imagine that I did the most dangerous, and I did the worst…for many reasons, I shouldn't be here. You just…too many times where you came close to too many dangerous things, too many chances taken too, too far.'
Jolie starred in a number of higher profile films in the late nineties, such as "Gia" and "Girl, Interrupted". Ironically enough, Jolie's role in "Gia" was of an aging supermodel struggling with the end of her career, a crippling addiction to heroin, and whom eventually dies from AIDS. Jolie was known for method acting at the time and refused to get out of character between takes. Angelina Jolie caught her biggest break when she starred in the international blockbuster film "Tomb Raider". This film grossed huge numbers and cemented Jolie as one of Hollywood's most sought after film stars.
There was a dark underside to this success tale however. Prior to and throughout the filming of Tomb Raider, Jolie was forced to submit to daily drug tests in order to keep her role. Her drug use had become tabloid fodder when in 1998, a video was released by her drug dealer of Jolie pacing around an apartment after scoring both heroin and cocaine. Ultimately, it was the dangerous and dark past of hers that helped Jolie land the role, at least according to director Simon West. However, her hard work paid off in the end, as "Tomb Raider" was a wild success.
"I do believe in the old saying, 'What doesn't kill you makes you stronger.' Our experiences, good and bad, make us who we are. By overcoming difficulties, we gain strength and maturity."
Instead of turning back to drugs and alcohol, Jolie opted to dedicate her life to humanitarian efforts. In 2001, Jolie was named Goodwill Ambassador for the United Nations High Commission for Refugees. According to the actress, the honor and responsibility associated with this role motivated her to leave behind her past with substance abuse and to help others. According to the UN Refugee agency, Jolie has completed more than 40 missions to some of the world's most remote regions.
U.S. Department of State from United States, UNHCR Special Envoy Jolie Pitt Addresses the Audience at an Interfaith Iftar Reception to Mark World Refugee Day (27205501364), marked as public domain, more details on Wikimedia Commons
'We cannot close ourselves off to information and ignore the fact that millions of people are out there suffering. I honestly want to help. I don't believe I feel differently from other people. I think we all want justice and equality, a chance for a life with meaning. All of us would like to believe that if we were in a bad situation someone would help us.'
Today, Jolie tends to stay out of the limelight and has settled into her role as a director and mother. She has directed three films and produced numerous others. Her films continue to garner wide audiences and her work with humanitarian organizations is widespread and impactful, including work helping refugees, conservation, community development, child immigration, education, human rights, women's rights, and numerous more. She has received several humanitarian awards and was the first recipient of the Citizen of the World Award by the United Nations Correspondents Association.
In Conclusion
Angelina Jolie's story offers hope to those who are struggling with substance abuse issues in the present. Despite a troubling past, issues with depression, and experimentation with narcotics, Jolie was able to set her life on the right track and channel her struggles towards helping others. It's never too late to get the help of a certified drug and alcohol rehab center to stop the progression of addiction. Trained counselors and certified medical staff will help you to get sober and learn how to stay that way. Visit Landmark Recovery to learn about more tools and resources for overcoming addiction.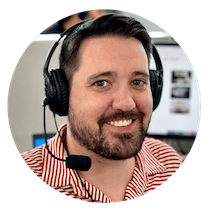 Choose Recovery Over Addiction
We're here 24/7 to help you get the care you need to live life on your terms, without drugs or alcohol. Talk to our recovery specialists today and learn about our integrated treatment programs.