Most people don't picture an alcoholic when they think of Harry Potter, but that's exactly what was hidden beneath the surface for Daniel Radcliffe, star of one of the most successful fantasy franchises of all time. Daniel Radcliffe's experience as a young child star and wildly successful actor exposed him to a lifestyle that could have easily left him wrecked, but thanks to his efforts to become sober, he's been able to maintain a positive public image and beloved fan base that follow him devoutly.
Daniel Radcliffe was born in London, the only child of Alan Radcliffe, a film lover and literary agent, and Marcia Gresham, a casting agent for the BBC. He acted in school productions and made his on-screen debut at the age of 10 in the BBC's David Copperfield in 1999. This acting performance would help get him in front of casting agents looking to bring a hugely popular character to life in a brand new film series. In 2000, Radcliffe auditioned for the role of Harry Potter, jump starting his Hollywood career and launching him into the throes of success at a young age.
For roughly a decade, Radcliffe played the role of Harry Potter, throwing his name and face onto film screens everywhere and becoming one of the most recognizable actors in the world. All that fame and success, however, proved to be a rough time for the young actor. His parents were initially hesitant to allow him to accept the role, as there was much buzz about how big the film would be and many prominent child actors had already been given screen tests for the role. However, the film producers wanted to select relatively unknown child actors to launch the series, and so Radcliffe and the rest of the cast were chosen.
Joella Marano, Daniel Radcliffe 2011 (Straighten Colors), CC BY-SA 2.0
Despite the great success that would ensue, Daniel's parents were right about the possible downsides and pressures that accompany fame. Roughly 6 films in, at the age of 18, Radcliffe realized he had a problem with drinking. Radcliffe never came to set inebriated, but he admits to arriving at work either hungover or still slightly drunk from the night before.
"I can point to many scenes where I'm just gone. Dead behind the eyes."
'People with problems like that are very adept at hiding it. It was bad. I don't want to go into details, but I drank a lot and it was daily – I mean nightly."
In an interview with the Telegraph, Radcliffe explained that at the time he had become increasingly reliant on alcohol in order to cope with the growing pressures of fame. The party lifestyle of film-making and young stardom made it easy to abuse alcohol, and while Radcliffe enjoyed these times, he wasn't really suited to keep up the pace. Oftentimes while drinking, Radcliffe would black out and not remember the night before. This lead to a growing fear of being caught by paparazzi doing something embarrassing while blacked out, which eventually lead to him drinking alone in his house.
Gage Skidmore from Peoria, AZ, United States of America, Daniel Radcliffe (14778199611), CC BY-SA 2.0
'I became so reliant on [alcohol] to enjoy stuff. There were a few years there when I was just so enamored with the idea of living some sort of famous person's lifestyle that really isn't suited to me.'
In 2010, with seven Harry Potter film entries under his belt, Daniel Radcliffe came to the realization that his drinking had gotten out of hand. He didn't want to end up the latest child star wrecked by the perils of fame, and so he made the decision to get sober. Over the next few years, Radcliffe opened up about his newfound sobriety with interviewers, explaining that he felt far more suited to a life of sobriety where he could sit and have real conversations with friends and family.
"I'm more comfortable with the fact that I am a person that loves just hanging out with my friends. Or watching quiz shows. I am comfortable with the things about myself that I used to think, man, am I really boring? Should I be going out and getting wasted all the time?"
However, by 2012 the actor had experienced a relapse and was kicked out of a New York City bar for his involvement in an alcohol-fueled brawl that he got into with the DJ. Bystanders reported that Radcliffe had been drinking heavily leading up to the fight and was finally asked by management to leave the premises. This relapse caused a huge stir in the tabloids. After this period however, Radcliffe resolved to get sober again and stay that way. Since this time, Radcliffe has managed to stay sober and out of the headlines.
Bridget Laudien, DanielRadcliffeBLaudien, CC BY-SA 4.0
"I feel a lot more settled mentally. I'm more comfortable with what makes me happy. I change when I'm drunk. I'm one of those people who changes."
Although Radcliffe hesitates to define himself as an alcoholic in need of treatment or ongoing meetings, he is still vocal about participating in activities that help strengthen his sobriety. For example, he mentions taking five hour long walks when is craving a drink again and regularly going to the gym. Although it is not advisable that a recovering alcoholic go into bars or pubs, Daniel says that he'll still go out with friends occasionally even if drinks are present.
"I was a really voracious reader in my teens and that was one of the things I found drinking took away from me, bizarrely, as a side effect. I didn't have the compulsion or energy to read anything. So I've got that back."
As part of his daily routine, Radcliffe continues to act voraciously and even aspires to start directing soon. In his free time he exercises, goes on long walks, and reads as a way to distract from any cravings to drink. His one vice remains smoking cigarettes, a habit which has clung to him since the age of 17 and that he has tried several times to quit. In addition to his work on films, Radcliffe works with several charities that tackle issues such as homophobia, childcare, and troubled youth.
At Landmark Recovery, our patients are provided with the tools, resources, and support they need to find clarity in the fight against addiction. We provide residential treatment, an intensive outpatient program, and medical detox centers to individuals struggling with a substance use disorder. If your or someone you love is struggling with an addiction, don't hesitate to call our admissions team to learn more about drug.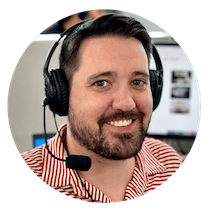 Choose Recovery Over Addiction
We're here 24/7 to help you get the care you need to live life on your terms, without drugs or alcohol. Talk to our recovery specialists today and learn about our integrated treatment programs.