Dennis Rodman is widely considered one of the most fierce and aggressive re-bounders and defensive players in NBA history. He was on the famous Michael Jordan-led Chicago Bulls team that won three consecutive NBA championships. His persistence is what led to him becoming a great player in the NBA. This same persistence has helped him work to overcome struggles that he has faced off the court since retiring.
Rodman has been open about his struggles with alcohol abuse and has entered into inpatient and outpatient rehab programs multiple times to try to overcome his issue. While he has dealt with relapses, he has continued to seek treatment and work to deal with his problems. Rodman's most recent rehab stint was in 2018, since then there have been no reports of relapse.
Dennis Rodman was born in Trenton, New Jersey but grew up in one of the most impoverished areas of Dallas, Texas.
Basketball was in Rodman's life from a young age. Both of his sister's played basketball and were considered more talented them him while Rodman was not considered an athletic standout. In fact, Rodman has said that he was unable to make a layup and was benched or cut from high school basketball squads.
Rodman was only 5 ft 6 in during his freshman year of high school. Rodman graduated high school and took a job as an overnight janitor at an airport in Dallas. Eventually, Rodman experienced a growth spurt and decided to try playing basketball once more.
He had a family friend give work to the head coach of a small Texas college, Cook County College. During his one semester, he averaged over 17 points and over 13 rebounds. But he flunked out due to poor academic performance.
Tuomas Venhola, Dennis Rodman ToPo, CC BY-SA 1.0
Despite this, Rodman was able to transfer to Southeastern Oklahoma State University. During his time there, Rodman became a three-time National Associated of Intercollegiate Athletes All-American and led the league in rebounding twice. During three seasons with the team, he averaged 25.7 points and 15.7 rebounds while logging a .637 field goal percentage.
During a pre-draft camp for NBA hopefuls, he won the most valuable player award and caught the attention of some NBA teams, including the Detroit Pistons.
Rodman made himself eligible for the 1986 NBA draft and was selected by the Pistons as the third pick in the second round. In his rookie season, Rodman recorded 6.5 points and 4.7 rebounds while playing good defense as he recorded 15 minutes per game.
The following year, Rodman improved his stats, averaging 11.6 points and 8.7 rebounds while starting nearly 40 percent of all games.
In the 1993-1994 season, Rodman joined the San Antonio Spurs team joining All-Star center David Robinson. His first season with the Spurs, Rodman won his third straight rebounding title by averaging 17.3 boards per game.
Rodman was only with the Spurs for two seasons before being traded to the Chicago Bulls. Rodman was 34 years old at the time but quickly adapted to his new environment and role with the new team. Rodman found postseason success with the Chicago Bulls as he played alongside Michael Jordan and Scottie Pippen while being coached by Phil Jackson.
huangweiqing / Walter Huang [1], Dennis Rodman, 2001, CC BY 2.0
The new-look Chicago Bulls won 72 of 82 regular season games, an NBA record at the time. In the 1996 NBA Playoffs, the Chicago Bulls won the NBA Championship in six games against the Seattle SuperSonics.
Rodman stayed with the Bulls for two more seasons, winning two more championships in that time. The 1999-2000 NBA season was Rodman's last in the league.
On April 4, 2011, Rodman was inducted into the Naismith Memorial Basketball Hall of Fame.
During his career, was revered for his defensive hustle and rebounding prowess. He was versatile enough to guard centers, forwards, and guards equally well as he made his way to winning two Defensive Player of the Year Awards. He won five championships during his 14-year career.
Despite his basketball career ending, Rodman has stayed in the national and international spotlight. He has been featured on television shows such as Celebrity Apprentice and has even made waves in the the international community as he has a well-publicized friendship with North Korean leader Kim Jong-Un.
Rodman experienced all of these things while struggling with issues related to alcohol. He first entered an outpatient rehab facility in 2008. His manager confirmed this news stating that Rodman had "been drinking too much".
Despite this, Rodman's problems persisted and he appeared on the third season of Celebrity Rehab with Dr. Drew.
Rodman's financial adviser, Peggy Williams, spoke out about Rodman's struggles with the substance and talked about how it was affected his life.
"In all honesty, Dennis, although a very sweet person, is an alcoholic. His sickness impacts his ability to get work."
The constant spotlight on Rodman may be one of the contributing factors to his alcohol use. He has experienced backlash for his visits to North Korea. Shortly after one of his visits, he checked into an alcohol rehabilitation center.
In 2014, Rodman's agent, Darren Prince, said that Rodman's drinking was getting out of hand.
"His drinking escalated to a level that none of us had seen before," Prince said.
Rodman's struggles with alcohol have continued up until recently. In 2018, Rodman had a DUI arrest in which he had a blood alcohol content of .21, about 2.5 times greater than the legal limit of .08.
Anyone familiar with addiction and recovery understands that it is a lifelong struggle. Relapses are always something people will struggle with. Despite this, Rodman has continued to make an effort to get and stay sober. He even opened up about some of his struggles with alcohol in an article by Microsoft.
"It's up to me if I want to do it for the rest of my life," he said. "It's a long process and it's going to take time to get over the hump."
Next Steps
If you are dealing with problems related to alcohol or another substance. It is important to understand that you are not alone and many others struggle with similar issues. If you have dealt with these problems in the past and are still struggling, just know that many people who seek treatment go through periods of cravings and may even relapse. This is a normal thing. Sobriety is a lifelong journey. Landmark Recovery is one organization that can help you on this journey.
Landmarks Indiana treatment center can provide you with the knowledge and tools you need to overcome your substance use issues. If you are interested in learning more about your personalized treatment plan and what Landmark can offer you or your loved one, please visit our website and reach out to our admission team today.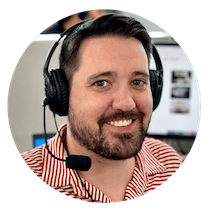 Choose Recovery Over Addiction
We're here 24/7 to help you get the care you need to live life on your terms, without drugs or alcohol. Talk to our recovery specialists today and learn about our integrated treatment programs.