Sir Elton John is one of the most famous and influential artists over the past few decades. During his career, the singer and pianist has released 30 albums as well as four live albums, 3 EPs, and 7 movie soundtracks. Since his first tour in 1970, Elton John has played over 4000 performances in more than 80 countries. Throughout his life, the artist has sold over 300 million records.
Shortly after beginning his musical career, Elton John started using drugs and alcohol. His addiction issues were so severe that he suffered epileptic seizures and an overdose just 6 years into his career. John eventually was able to rise above the addiction and get sober, but has stated that it was a hard thing for him to accept, saying that it took him 16 years to say yes to sobriety.
"I realized that I only had two choices: I was either going to die or I was going to live, and which one did I want to do?"
Mustafa Doğan Özçelik, ELTON JOHN, CC BY-SA 4.0
Elton John, born as Reginald Kenneth Dwight, was born on March 25, 1947 in Middlesex, England. John began to first play piano at the age of three.
When he was 20 years old, an advertisement asking for talent was published in the New Musical Express. A year later, his debut song "I've Been Loving You" was released and the following year his debut album Empty Sky came out, although it wasn't officially released in the United States until 1975.
John saw his first commercial success when he released his self-titled 1970 album. On the album, the song "Your Song" was certified platinum. The album is certified gold and was nominated for the Grammy Award for Album of the Year.
John released one of his most famous songs, "Rocket Man", in 1972. It had a 15-week run on the Billboard Hot 100 and was included on the Rolling Stone's list of the 500 greatest songs of all time.
Just the next year, John released Goodbye Yellow Brick Road which was packed with some of his most popular songs like "Candle In The Wind" and "Bennie And The Jets". The record was inducted into the Grammy Hall of Fame in 2003 and is certified 8x platinum. It is ranked 91 on Rolling Stone's list of the 500 greatest albums of all time. Five other albums from Elton John show up on the list as well.
Despite the success he saw from his music, John had began using drugs and alcohol to fault early on in his career. Initially, John said that he was using drugs like cocaine to make himself break out of his shell. But soon the drugs began having the opposite effect, causing him to become introverted once again. From an NPR interview:
"I always said cocaine was the drug that made me open up. I could talk to people. But then it became the drug that closed me down, because the last two weeks of my use of cocaine I spent in a room in London, using it and not coming out for two weeks. And it completely shut me down. So, it started out by making me talk to everyone and then ended up by me isolating myself alone with it, which is the end of the world, really.'
Like many artists who rise to stardom in a short amount of time, John began to feel the pressure that came with the fame, causing him to use drugs more heavily. In 1975, two years after releasing what is considered to be one of his best albums, John suffered an overdose.
"I was consumed by cocaine, booze, and who knows what else. I apparently never got the memo that the Me generation had ended."
Despite the overdose, his drug use didn't slow down. In fact, his drug use became more severe and he even began to experience epileptic seizures at times of heavy drug use. John revealed during an interview with the Today Show:
"I came very close to dying. I'd have an epileptic seizure and turn blue and people would find me on the floor and put me to bed, and then 40 minutes later I'd be snorting another line."
John was was using from his early career until 1990, when he thought it was finally time for a change.
"I was a drug addict and self-absorbed. You know, I was having people die right, left and center around me, friends. And yet I didn't stop the life that I had, which is the terrible thing about addiction. It's that – you know, it's that bad of a disease."
In 1990, John finally decided that he was going to put his drug use behind him.
Georges Biard, Elton John Cannes 2019, CC BY-SA 3.0
"I said those words, 'I'll get help,' or, 'I need help. I'll get help.' And my life turned around. Ridiculous for a human being to take 16 years to say, 'I need help'."
Elton John has been living sober now for 28 years. Although, he conquered his addiction, John admits that he still thinks about drug use and even dreams about it.
"I still dream, twice a week at least, that I've taken cocaine and I have it up my nose. And it's very vivid and it's very upsetting, but at least it's a wake-up call.'
Since achieving sobriety, John has gone on to help other artists who have struggled with addiction. Some artists that have gone to him for help and he has reached out to include Eminem and Lady Gaga. Eminem told a Detroit newspaper last year:
'[Elton] had a substance-abuse problem in the past. So when I first wanted to get sober, I called him, because he's somebody in the business who can relate to the lifestyle and how hectic things can be. He understands, like, the pressure and any other reasons that you wanna come up with for doing drugs.'
John has opened up recently about trying to help George Michael get sober.
'I tried to put my arms around him [Michael]. I tried to help, but you can't help people who don't want to help themselves. I've learnt that as an addict and I'm 28 years clean and sober. When people told me when I was using that I was doing the wrong thing I was so angry and I just told them to go away or I actually used stronger language than that."
Thomas Waleczka, Elton John Ischgl, marked as public domain, more details on Wikimedia Commons
Along with helping friends and loved ones get through addiction issues, Elton John is also a major advocate in the AIDS movement. He has established his own global project, the Elton John AIDS Foundation, to help and raise awareness for the issue. John said during an event:
"By all rights I shouldn't be here today. I should be dead – six foot under in a wooden box. I should have contracted HIV in the 1980's and died in the 1990's, just like [Queen lead singer] Freddie Mercury, just like [actor] Rock Hudson. Every day I wonder, how did I survive?'
Elton John is a survivor. He experienced a drug and alcohol addiction, the AIDS epidemic in the 1980's and no works to help others who have gone through similar predicaments. John said during a Harvard acceptance speech:
"Do not waste your life. I wasted my life, but I'm making up for lost time now."
At Landmark Recovery, we are dedicated to helping our patients find peace with through education and individualized treatment. The fight against addiction can be tough but with our tools and resources, patients can get the support they need. We provide residential treatment, an intensive outpatient program, and medical detox centers to individuals struggling with a substance use disorder. If you believe that your or someone you love is struggling with substance abuse issues, please feel free to reach out to our admissions team.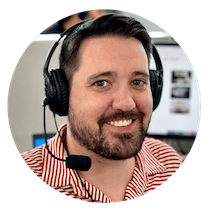 Choose Recovery Over Addiction
We're here 24/7 to help you get the care you need to live life on your terms, without drugs or alcohol. Talk to our recovery specialists today and learn about our integrated treatment programs.