Before his cold-eyed and swaggering appearance in 1994's Pulp Fiction, Samuel Jackson was a 44-year-old stage actor in New York. Well regarded in local theater circles, Jackson took up multiple important roles in August Wilson plays that never materialized into Broadway. Despite his early successes however, the actor struggled with addiction to substances such as alcohol and crack cocaine.
Samuel Jackson's story begins December 21, 1948 in Washington, D.C. Although he was born in D.C., he was raised in Chattanooga, Tennessee under his aunt and grandmother's strict guidance. His father left when he was still a child, but Jackson got see his mother regularly on her trips between D.C. and Chattanooga. At an early age, Jackson took up interest in theater and racial discrimination in America.
"[It was] great and loving. We were never hungry, I was never ragged. I had to be home at a certain time. People ask me 'why do you work so much?' People in my house got up to go to work every day. My grandmother was a domestic… my grandfather was a doorman/elevator operator/furnace maintainer. My aunt was a schoolteacher and I was reading by the time I was three."
Early experiences with segregation and film inspired Jackson during his upbringing and influenced his decision to attend the historically black Morehouse College in Atlanta. While there, Jackson and other students witnessed firsthand the growing unrest between the younger generation of civil rights advocates and the older generation of cautious, gradualist college faculty. This inspired him to get involved in the Black Power movement.
In 1968, Jackson came to work with the Black Panthers and was actually one of Martin Luther King's pallbearers at the funeral. In 1969, his junior year at Morehouse, he protested the absence of African Americans on the board of trustees by locking several board members in a building for two days. For this, he was promptly expelled.
Following his stint at Morehouse, Jackson became a social worker for two years in Los Angeles until he decided to resume his pursuit of a career in acting. Jackson returned to Morehouse College and received a degree in drama in 1972. From there, he set out for New York and began to participate in the vibrant theater scene. However, during this time, Jackson began to get more and more involved with the darker aspects of theater life, abusing drugs and alcohol.
"It was the life. I was in the theatre, the revolution. I fancied myself as Oliver Reed. Part of it is hereditary: my father died of alcoholism. I took it a step further, I drank and I used drugs. I liked the feeling of not being cognisant of what was going on around me."
Gage Skidmore, Samuel L. Jackson SDCC 2014, CC BY-SA 2.0
Despite his growing appetite for alcohol and drugs, Jackson never spiraled out of control. He continued to perform in plays and gradually gained acclaim, with his name being passed on to directors and television producers.
"I didn't rob people, I was working the whole time. I rehearsed and performed on drugs. I went on stage and watched people's eyes roll across stage and I'd go 'oh I have a line, OK got to focus on the play now.'"
However, the drinking and drugs came to take a toll on his relationship with his wife and child. It eventually reached a breaking point where Jackson realized he could no longer control his addictions.
"I was not affectionate, I was not associative and I was kind of crazy – in a way that I regret and I've apologised to both."
In 1991, after a particularly wild night out, Jackson ended up drunk in his kitchen attempting to cook cocaine on the stove. While in the midst of this, his wife and child, LaTanya and Zoe came in to see him. It was the first and last time his family ever witnessed him doing something more than just drinking or smoking weed. The actor passed out and the next morning, checked into rehab.
While many celebrities in recovery speak fondly of their time in rehab, Jackson says that he was mostly just fed up with feeling so terrible all the time on account of drugs and alcohol. Instead of praising the 12 Steps, or crediting his peers in rehab with helping his sobriety, Jackson believes more in his strong work ethic as the antidote for his addictions. Before graduating from rehab, the actor was offered a part in an upcoming Spike Lee film where he would play a crack addict.
"All the people in rehab were trying to talk me out of it. 'You're going to be messing around with crack pipes. All your triggers will be there. Blah, blah, blah. I was like, You know what? If for no other reason than I never want to see you motherf—ers again, I will never pick up another drug, cause I hated their asses."
Gage Skidmore from Peoria, AZ, United States of America, Samuel L. Jackson (41849478370), CC BY-SA 2.0
Two weeks after completing rehab, Jackson began shooting what would become one of his breakout performances, as a crack addict in the 1991 Spike Lee film Jungle Fever. Jackson credits his sobriety with being the super power behind his ability to truly inhabit a character deliver a great performance.
"So I was doing things the right way, it was just that one thing that was in the way – my addiction. And once that was out of the way, it was – boom! The door blew wide open."
His next breakthrough role, as a stone cold hitman with a moral compass from Quentin Tarantino's Pulp Fiction, would be the one to launch him to national fame. Since Pulp Fiction, Jackson has proved that his work ethic is no cheap talk. Every year since 1994, the actor has appeared in roughly 4 movies on average, including gigantic roles in blockbusters such as Star Wars, The Avengers, Goodfellas, Jurassic Park, and countless more.
While not usually the star of these films, Jackson has managed to rake in more dollars for his appearances than most other actors. Taking into account total film gross for all of his films, Samuel Jackson actually holds the Guiness World Record for highest grossing film actor of all time at $5.75 billion. The residuals alone earn him about $300,000 per year.
Jackson has not suffered any relapses since this time, but he still occasionally feels the temptation to use again. Speaking to Men's Health magazine in 2016, Jackson has expressed that he is never cocky about his sobriety.
"I didn't drink yesterday and I'm not planning on it today. People treated for cancer might go into remission but there's a chance it will come back. I feel the same about alcoholism. I still have drug dreams. It's hard because I understand the weed is really good now."
Now 70 years old, the actor is content with his place in film history, a bona fide star and legend in Hollywood circles. In 2019, he is set to star alongside Bruce Willis and James McAvoy in the M. Night Shyamalan film Glass, as the enigmatic and paralyzed villain, Mr. Glass.
In Conclusion
At Landmark Recovery, we are dedicated to providing our patient with the tools they need to move on from their addiction. Our facilities offer residential treatment, intensive outpatient treatment, and medical detox centers to individuals struggling with a substance use disorder. If your or someone you love is struggling with an addiction, don't hesitate to call our admissions team.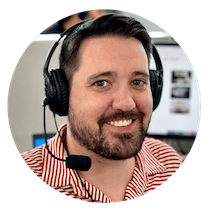 Choose Recovery Over Addiction
We're here 24/7 to help you get the care you need to live life on your terms, without drugs or alcohol. Talk to our recovery specialists today and learn about our integrated treatment programs.