Throughout his musical career, Nine Inch Nails founder and leader, Trent Reznor, has seen his fair share of ups and downs. Reznor has released nine albums under the Nine Inch Nails moniker, has won two Grammy awards, and has even appeared in a number of movies including The Social Network, which he won a Golden Globe and Academy Award for. Despite the success that he has seen over the past thirty years, Reznor had to go through hell and face his demons to become comfortable with himself and the fame he has received.
In 1994, Nine Inch Nails released The Downward Spiral. The title coincided with Reznor's own downward spiral he was experiencing in his life as he struggled with drugs, alcohol, depression and the death of a family member.
The problems that he was facing were amplified by the newfound fame that he was receiving along with the critical praise from The Downward Spiral. Eventually, Reznor completed rehab and saved himself, but he considers it to be the hardest thing he's ever done.
"My way of dealing with life was to numb myself with drugs and alcohol, because it made me feel better and more equipped to deal with everything."
Trent Reznor was born on May 17, 1965, in Pennsylvania. Before achieving fame as the leader of Nine Inch Nails, Reznor played for a number of bands in Cleveland, Ohio. Eventually, Reznor landed a job at a recording studio in the city, working as an assistant engineer and janitor. Reznor was able to convince the studio owner to allow him to use unused studio time and after the studio closed to record demos for his own songs.
While he was still assembling the Nine Inch Nails band, Reznor decided to move forward with recording the music, electing to play most of the instruments himself. After completing the demo, Reznor and Nine Inch Nails made their live debut and shopped their demo around the country, eventually landing a deal with an indie record label, TVT Records.
Following the record deal, Reznor went back into the studio to polish up the demo tape in what became the band's debut album, Pretty Hate Machine. The album received moderate commercial success and helped them establish a cult following that maintained consistent sales.
For the band's sophomore album, Nine Inch Nails packed up and moved to a studio in Los Angeles called Le Pig, the same house where actress Sharon Tate was murdered during the Charles Manson murders.
Rob Sheridan, Trent Reznor-FEB2008, CC BY-SA 2.0
The band's second project is a concept album focused on a protagonist as he descends into self-destruction and madness. The album, The Downward Spiral is considered to be the band's breakout project and is one of the primary examples of industrial rock breaking into the mainstream. After the success of the album, the band set out on the Self Destruct tour.
"On that tour, I was a mess, quite honestly. This was the peak of Nine Inch Nails' newfound rocket ship of fame," Reznor said in an old Rolling Stone interview. "It distorted my personality and became overwhelming: to deal with having everyone treat you different, to going from not being able to afford a gas bill to show up to arenas full of people who kind of think they know you. The line starts to blur between the guy onstage and the person you used to be."
The Self Destruct tour is when Reznor's substance abuse and mental health issues began to take hold. Reznor struggled to deal with the fame that the band had acquired so quickly and wasn't sure how to respond. To deal with the problems that he was going through, Reznor turned to alcohol and cocaine.
"I look back to who I was 20 years ago, and I wasn't equipped to deal with any sort of the weirdness of fame. Alcohol, drugs and what not became a tool to help cope and did for a while until they didn't," Reznor told the Rolling Stone.
Reznor said that during the Downward Spiral era, he thought that putting all he had into his music would be the cathartic and emotional experience he needed to look past all that was going on at this time.
"Downward Spiral felt like I had an unending bottomless pit of rage and self-loathing inside me, and I had to somehow challenge something, or I'd explode," Reznor told The Guardian in 2013. "I thought I could get through by putting everything into my music, standing in front of an audience and screaming emotions at them from my guts … but after a while it didn't sustain itself, and other things took over – drugs and alcohol."
Despite the problems he was facing, Reznor carried on. While Nine Inch Nails entered a period of hibernation, Reznor focused on aspects of music like producing for other artists such as Marilyn Manson and contributing songs to movies like David Lynch's Lost Highway.
After five years of alcoholism, drug abuse and writer's block, the band ended its hiatus and returned with their third album, The Fragile.
"The Fragile was an album based a lot in fear, because I was afraid as fuck about what was happening to me," Reznor told Spin Magazine in 2005.
Reznor's struggles with addiction continued until the end of The Fragile tour. He experienced an overdose in London on "China White" heroin that he mistook for cocaine.
"I was going to just drink myself or drug myself out of it. I got back to New Orleans after the Fragile tour, and I'd pretty much lost my soul. I just felt like nothing."
After coming home from the tour, Reznor still did not seek out drug and alcohol rehab initially.
"Somebody telling me I had a drinking problem was not something I wanted to hear."
But after some time passed, and Reznor experienced more tragedy in the death of a close friend and studio technician. Reznor entered a rehab facility in 2001, successfully completed it and has lived a sober life since.
Although, Reznor did say that getting sober was not an easy task.
"Incredibly unpleasant experience. Hardest thing I've ever done. But many benefits come from it, aside from not being dead. I sorted through a lot of shit that I was carrying around. I'm very grateful that I had to go through that," he told Entertainment Weekly.
After going through rehab, Reznor had to confront his past while still remaining sober. He has said that while he doesn't think the temptation to drink is too overwhelming, he's going to play it safe and not test his luck.
"I prefer not to be an addict. And I prefer to have the 10 wasted years of my life back. But one good aspect when you do the work to get clean is that painful self-examination is involved in that," he said according to NME.
After getting clean and feeling a tremendous amount of shame for the actions and missed opportunities of the past and the damage that he had caused, going through recovery ended up being the cathartic experience Reznor was searching for from the early years of his career.
By being free of alcohol and drugs, and not romanticizing them any longer, Reznor was able to use what he had learned about himself during this time and channel that energy into continuing to create the music he knew he was capable of.
Since going through recovery, Nine Inch Nails has seen a resurgence and Reznor himself has seen success in his creation of movie scores. He has helped create scores for a number of David Fincher films such as The Social Network, The Girl with the Dragon Tattoo and Gone Girl.
Moving Forward
Reznor is a model of success for those looking to go through the rehabilitation process and become sober and live a clean, healthy lifestyle. If you feel like substance abuse may be taking control of your life, you should reach out today to enlist the help of a certified drug and alcohol rehabilitation centers.
Early in his career, Reznor met with David Bowie who ended up being a big reason that led to his sobriety. Giving him advice that has helped him throughout his life.
"[Bowie] said some things that weren't scolding, but pieces of wisdom that stuck with me: 'You know, there is a better way here, and it doesn't have to end in despair or in death, in the bottom.'"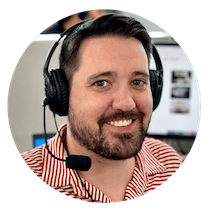 Choose Recovery Over Addiction
We're here 24/7 to help you get the care you need to live life on your terms, without drugs or alcohol. Talk to our recovery specialists today and learn about our integrated treatment programs.