It is well known that substance use disorders (SUDs) and suicide are significant problems among our nation's military veterans. In fact, many studies indicate that the rates of alcohol use, suicide, and post-traumatic stress disorder (PTSD) are higher in veterans than that of the non-veteran population. Considering these alarming statistics, it is important that clinicians and federal policymakers identify targeted care options to help veterans who may be struggling with these issues.
Fortunately, there are a number of services and interventions designed specifically to help reduce SUDs among veterans. This includes behavioral health treatment facilities, pharmacological treatment programs, preventative screening measures, Alcoholics Anonymous (AA), Narcotics Anonymous (NA), and VA Medical Centers across the country. Landmark Recovery is dedicated to helping veterans who are living with a drug or alcohol addiction reclaim their lives.
The SBIRT Method
One tactic that the VA offers veterans who are using their services is a system-wide alcohol screening. Known as the SBIRT method (Screening, Brief Intervention, and Referral to Treatment), this process helps clinicians to identify and intervene at the sign of risky or unsafe alcohol habits before they progress into full-blown disorders. Created by the Substance Abuse and Mental Health Services Administration, the SBIRT method has been linked to lower healthcare costs, lower rates of drug and alcohol misuse, and reduced risk of trauma.
The program includes outlines for addressing alcohol abuse, illicit drug abuse, tobacco use, depression, trauma, and anxiety. Here is a breakdown of the SBIRT method:
Screening: Involves screening patients on a regular basis using age-appropriate questionnaire
Brief Intervention: Involves an intervention with patients that show at-risk behaviors by introducing feedback on their unhealthy behaviors while educating them about available tools and resources involved with substance abuse and suicidal ideation.
Referring for Treatment: If a patient is considered at high risk, they are referred for further professional assessment and services.

Biopsychosocial Assessment
If there is a willingness to seek treatment on the part of the veteran, then a biopsychosocial assessment also is completed by VA doctors, followed by the development and implementation of a comprehensive treatment plan. These treatment plans usually involve:
SUD-focused pharmacotherapy
Psychosocial interventions
Cognitive behavioral therapy (CBT) interventions
Contingency management therapies
These types of interventions focus on identifying and changing harmful thoughts and behaviors that are associated with substance use, cravings, and relapse. While not specific to veterans, this population could benefit from abstinence incentives, stress management practices, and behavioral interventions.
Options for Veterans with Dual Diagnosis
Studies have revealed a number of promising treatment options for veterans with dual diagnosis. There is no single approach that shows more promise than traditional methods of treatment, but veterans should still seek specially-tailored help through a number of programs, including primary care and behavioral health, as well as any setting such as residential or intensive outpatient treatment.
The most important component of recovery for veterans is the shared decision-making between treatment providers and the veterans to determine the path to recovery best suited to them.

Psychotherapy
Several studies have shown promise in using structured psychotherapy to create positive outcomes for Veterans seeking dual diagnosis treatment for PTSD and SUDs. Veterans struggling with PTSD and SUDs could benefit greatly from trauma-centered, cognitive behavioral therapies such as Prolonged Exposure Therapy and Cognitive Processing Therapy. Research has also borne out results showing patients suffering from PTSD and SUDs who receive cognitive behavioral therapy for both disorders are more likely to reduce symptoms than patients who only receive treatment for one.
Medication Assisted Treatment for Drug or Alcohol Addictions
Several studies have found positive results for comorbid treatment involving the use of SSRIs (Selective Serotonin Reuptake Inhibitors) in addition to psychotherapy. Using a combination of prolonged exposure therapy and Naltrexone, a medication designed to block the euphoric and sedative effects of drugs, was more effective in reducing drinking after residential treatment than either method separately. An important study on the use of benzodiazepines for veterans with alcohol problems found no evidence of positive outcomes and could potentially create harmful effects.
Next Steps for Veterans Seeking Treatment
There are many different treatment options available to veterans, but the first step is to talk with a VA healthcare professional, call the VA crisis line, or get in contact with a VA PTSD or VA SUD program.
Fortunately, the VA Uniform Mental Health Services Handbook requires that all VA Medical Centers provide access to either Prolonged Exposure and Cognitive Processing Therapy for veterans with PTSD. It also states that veterans cannot be denied access to mental health residential treatment programs based on length of abstinence, and that opioid replacement therapies such as methadone and buprenorphine also be made available.
Here are VA resources you can access to begin finding treatment:
There are also Landmark Recovery drug and alcohol rehab centers around the country that offer advanced cognitive behavioral therapies (CBT) to treat substance abuse disorders. Call your nearest treatment center to find out what kinds of therapies they offer, and what options are available for you.
Seek Help Today
At Landmark Recovery, we do everything possible to make sure our patients receive the help they need to live beyond their addictions. We believe in offering the best clinical care, creating a supportive network, and connecting individuals to resources that can help them break free from the chains of addiction. Visit our website to learn more about drug and alcohol rehab.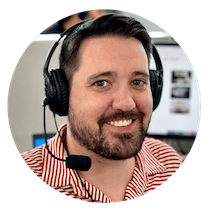 Choose Recovery Over Addiction
We're here 24/7 to help you get the care you need to live life on your terms, without drugs or alcohol. Talk to our recovery specialists today and learn about our integrated treatment programs.