As the ongoing mental health crisis establishes itself as an epidemic in its own right, the new suicide hotline, 988, represents an unprecedented, national commitment to making treatment for mental disorders by a mental health counselor more accessible.
Starting July 16, all telecommunications carriers must provide access to 988, directing calls to the National Suicide Prevention Lifeline, which offers free crisis counseling and emotional support. This marks the first time in America's history, that a three-digit mental health crisis response number will be available to help anyone dealing with thoughts of self-harm, depression and anxiety. The 988 number is expected to unify mental health infrastructure nationwide in an historic way. 
If you or someone you know is struggling with thoughts of self-harm, call the National Suicide Prevention Lifeline at 1-800-273-8255, or dial 988. 
Mental Health and Substance Use

Any mental health counselor worth his or her salt can tell you mental health and substance use disorder correlate strongly. The two have long been associated and observed for their relationship in pertinent research. Even back in 1998, an executive summary was published on the body of research that the social-scientific community had already produced on the subject to that point. When the two coincide, that's comorbidity, which a team from New Hampshire-Dartmouth Psychiatric Research Center then said was traditionally treated separately. Dissatisfaction with that method eventually led to the idea of integrated treatment for both types of disorder.
Landmark Recovery offers treatment that factors comorbidity into curriculum. The coalescence of mental health complications and substance abuse disorder is anticipated. That's a hallmark of modern care in the behavioral health sector. Patients can expect that they'll receive robust, well-rounded treatment that meets all needs. At Landmark, a mental health counselor will utilize meticulously vetted curriculum aimed at accounting for exactly this, among other concerns.
What's the Point of the 988 Suicide Hotline?
One desired outcome for 988 is that it becomes a broadly available pipeline for anyone with a mental health-related issue toward the specific services they might need, which are as various and sundry as the persons who might call. This could significantly reduce the number of individuals visiting hospital emergency rooms for mental issues, when superior alternatives are available. It is also expected to mitigate the number of people matriculating through the criminal justice system due to mental health illnesses.
In general, 988 is designed to make sure those who need treatment are guided toward the treatment they need, and away from the less desirable outcomes. This is especially the focus for minority communities who are commonly averse to calling 911 to deal with mental health crises for fear of inequitable police practices or immigration statuses.
Concerns about the Suicide Hotline
As of 2019 before the recognized onset of the pandemic, almost 40 million Americans had mental illness diagnoses somewhere in their medical histories. Less than half of them were being treated for those illnesses. The World Health Organization reports the impact of the pandemic "amplified much more serious mental health problems," and the National Institute of Mental Health reported the 40 million had become 52 million the following year — an increase of about 30%. 
The National Suicide Hotline Designation Act of 2020 included a provision for the creation of 988, but it didn't compel states to develop call centers to support the new infrastructure. Unfortunately, this also means that most states have yet to invest in the requisite infrastructure. Moreover, even for the call centers that do exist across the country, staffing shortages are the norm according to a national NPR Morning Edition report. Insufficient personnel could keep the hotline from being as efficient for those in need as it should be.
How 988 Works
You can call 988 or text the same number. The hotline's automated functions connect you to the right mental health professional to assist you. There are over 200 state- and locally-funded call centers nationwide where these calls are received. Your call will be routed to the one closest to you based on your area code. 
Counselors with local connections to mental health and healthcare resources will take your call. They will listen, provide support and help you come up with a strategy and the steps to take next. The counselors and the call centers to which you're directed are the preexisting infrastructure of the National Suicide Prevention Lifeline. The new number is going live for the purpose of improving access to it. The Lifeline already services thousands of people per day, according to the U.S. Department of Health and Human Services.
You're Not Alone
You may be one of the many for whom thoughts of suicide constitute just one of several mental health concerns. It's commonly the case that one of those other concerns is substance abuse disorder. A 2020 executive review on studies published between 1990 and 2019 shows this. It covers the comorbidity of substance abuse disorder and major depressive disorder. The review found that one in four people with major depressive disorder also have substance use disorder. 
The same review, however, went further to show that about one in five with major depressive disorder specifically struggle with alcoholism. Depression leads many people to seek mood uplifters. Alcohol and drugs often present what seems like an optimal shortcut toward that lift. 
Substance abuse disorder is riskier now than ever. If you or a loved one are in the throes of addiction, talk to a recovery specialist today at 888.448.0302 or visit the website if you prefer to use the chatbox.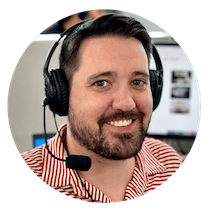 Choose Recovery Over Addiction
We're here 24/7 to help you get the care you need to live life on your terms, without drugs or alcohol. Talk to our recovery specialists today and learn about our integrated treatment programs.