In October 2019, Indiana University received a grant of $4.8 million from the National Institute on Drug Abuse to help tackle Indiana's current crisis in substance abuse. Teen drug abuse and alcohol is widespread across the state.
1 in 10 young people aged between 18 and 25 take prescription pain medication recreationally
1 in 20 teens between 12 and 17 also misuse prescription pain medication
Indiana is the state with the highest rate of children being removed from their family home due to drug or alcohol abuse. In 2016 more than half of the children removed from their home were so due to family alcohol or drug abuse, 50% more than in 2013
Children with a family member who is addicted to drugs or alcohol are four times as likely to misuse alcohol or drugs
The number of pregnant women in Indiana who use opioids multiplied five times from 2000 to 2012
With those sobering stats laid bare, we'll look now at some of the various ways in which teens abuse drugs in Indiana.
Vaping
According to the Indiana Youth Institute 2020 Kids COUNT State Snapshot, the number of 9th-12th grade students using e-cigarettes rose 7% from 2014 to 2018. Just over one-third of students report vaping.
Although tobacco smoking is lower, cases of vaping-related respiratory illness are on the rise in Indiana. E-cigarette use increased by 400% in high school students between 2012 and 2018.
The Indiana State Department of Health believes that this rise is due to flavors in e-cigarettes, advertising, the availability of vaping products from friends, and the introduction of novelty vaping products.
Indiana has launched a vape-free initiative and is tackling the issue with a three-pronged approach – prevention through school intervention, education through the media, and cessation through quit programs.
Opioids
Four out of five heroin addicts start by taking opioid painkillers, such as Vicodin and Percocet. On the street, one pill can cost between $25 and $50. Someone addicted to opioid pills will often turn to heroin because it is cheaper.
Teens are starting to abuse opioids both as a party drug and also as a crutch to manage difficult emotions such as stress with their studies and daily lives.
Most teens get opioid prescription medicine from the medicine cabinets of their parents or friends. Pills are also circulated among friends. Some teens acquire pills online. The Indiana Department of Health is warning parents to keep their opioid pain medicine locked up.
The Partnership For Drug-Free Kids is urging parents to educate themselves so they can raise their kids' awareness of the dangers of taking opioids. Teens who are aware of the dangers are least likely to start taking opioids.
Alcohol
Underage drinking can cause stunting of cognitive and emotional growth in young people.
It's illegal for individuals under 21 to possess or drink alcohol in Indiana. There appears to be a lack of data on the extent of underage alcohol abuse in Indiana. This could be due to the focus on the opioid crisis but it doesn't mean the problem isn't there.
There are many alcohol rehab programs available to teens in Indiana.
Marijuana
The Indiana Prevention Resource Center conducted the 2013 Indiana Youth Survey. The survey found that although marijuana use increased in teens aged 12 to 17 between 2008 and 2011, it has since fallen.
Unfortunately, the use of synthetic marijuana is on the rise. Otherwise called spice or K2, synthetic marijuana is dangerous and can cause sudden, profuse bleeding as it's laced with rat poison. Not only is synthetic marijuana highly dangerous, it's also addictive.
Synthetic marijuana is illegal in Indiana. However, manufacturers skirt round the laws by changing the molecular structure.
Tobacco
Although tobacco use in Indiana teens has declined, 11.2% of high school students still use tobacco which outflanks the national average of 10.8%. As tobacco is so hard to quit, it's highly likely those addicted to tobacco will remain addicted.
The Truth Initiative states that in 2015 9.4% of Indiana teens use smokeless tobacco products such as snuff or chewing tobacco compared to a national rate of 7.3%.
Drug Abuse In College
Peer pressure at college causes many teens to try drugs against their better judgment.
Regardless of the reputation of the school, there's a high chance of teens being exposed to drugs at college. Parents can minimize the chances of their kids turning to substance abuse by developing an open relationship where these issues can be discussed along with educating them about the negative consequences of drug use.
What To Do Next
If you're concerned about teen drug abuse, feel free to call us today at 317-449-8029. Here at Landmark Recovery we specialize in helping anyone who wants to leave drink or drugs behind and reclaim a healthier, happier life. Get in touch and we'll help you in any way we can.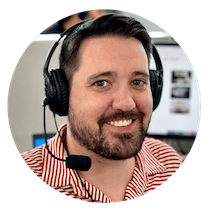 Choose Recovery Over Addiction
We're here 24/7 to help you get the care you need to live life on your terms, without drugs or alcohol. Talk to our recovery specialists today and learn about our integrated treatment programs.