AJ McLean's story proves there's nowhere that addiction can't reach. Best known as one of the five members of the Backstreet Boys, McLean was bound for stardom from an early age. Even a speech impediment couldn't keep him from pursuing the spotlight as a singer, but he was also a talented actor and dancer.
One late night in the year 2000, McLean and his Backstreet bandmates were on set, filming the music video for The Call. There, a so-called "friend" of McLean's first offered him a hit of cocaine. After initially refusing, McLean caved, which led to an ongoing battle with addiction that lasted almost 20 years.
The Intervention

For 18 months, McLean hid his substance abuse from family, friends, and fans. But eventually, the issue came to a head during Backstreet's 2001 summer tour. Bandmate Kevin Richardson staged an intervention, infuriating McLean, who threatened to abandon the group. It was an emotional blow for McLean and a moment of reckoning. He realized he needed to seek help.
Following a stint in rehab, he rejoined the Backstreet Boys and continued to tour and make music. But over the following years, he struggled with addiction and returned to rehab at least twice more, seeking treatment for various issues, including anxiety, depression, and alcohol and drug use.
Over almost two decades, McLean found himself locked in an on-again-off-again relationship with substance abuse. He went through periods of sobriety before falling back on old habits. McLean said he used drugs to numb his feelings of pain and insecurity, but at the end of the day, the drugs and alcohol wore off, and the feelings he had tried to escape were still there.
The Wake-Up Call
McLean's "moment of surrender" came thanks to a surprising source. 
In late 2019, McLean flew to a concert in Las Vegas for a planned night of partying before flying home to be with his wife and two daughters. "It's only one night," he told himself. As long as he didn't smell of booze when he got home, his wife Rochelle wouldn't know, and everything would be fine. But things quickly went off the rails, and he returned home reeking of alcohol. 
He and Rochelle had an agreement: if he smelled like booze, he couldn't play with his children. That night, the smell was strong. His three-year-old daughter, Lyric, got close enough to know that something was different. She said, "You don't smell like my daddy."
It was a breaking point for McLean. After years of battling addiction and repeatedly trying and failing to get clean, he begged God for help. Finding strength in Rochelle and his daughters, McLean returned to rehab. One year later, McLean is sober and continuing to work on himself, thanks to ongoing 12-step meetings and a sponsor. 
These days, he says he is genuinely happy with himself and his life. AJ McLean is just one example of a recovery success story. Although he's had his share of ups and downs, he continues to pursue a life in sobriety and embraces every moment. 
If you or a loved one is battling substance abuse, help is here for you. Landmark Recovery can be your guide towards the path of sobriety. Connect with us today to learn how to get started.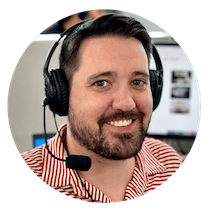 Choose Recovery Over Addiction
We're here 24/7 to help you get the care you need to live life on your terms, without drugs or alcohol. Talk to our recovery specialists today and learn about our integrated treatment programs.