The current opioid epidemic in Indiana has given rise to policy change and increased investment in addiction treatment. If you're struggling with any addiction, there are more opportunities than ever to get help cleaning up and starting a new life. If you can't afford the time off to go into a rehab center, there's still help available in the form of an IOP program.
While residential inpatient care is ideal for getting clean from drugs or alcohol, it's not always possible for someone with work or family commitments.
Residential inpatient treatment for addictions separates the person from the environment which triggers them to drink or take drugs. But, if the person is functioning and has supportive family and friends at home who don't drink or use drugs, an intensive outpatient program (IOP) can be a solution for kick starting recovery.
What Is IOP?

IOP stands for intensive outpatient program. This is a detox program carried out at home and allowing you to carry on with your daily routine.
This type of program is suitable for people suffering from addiction, eating disorders, or depression as long as the problem doesn't demand 24-hour supervision. If your problem is not severe or you're a high-functioning alcoholic or addict, you might be the ideal candidate for an IOP.
Addiction treatments are delivered according to the American Society of Addiction Medicine's Continuum of Care. The society defines five levels of addiction treatment starting with early intervention (Level 0) before moving to outpatient services (Level 1), intensive outpatient/partial hospitalization (Level 2), residential or inpatient treatment services (Level 3), and medically managed inpatient treatment services (Level 4).
Intensive outpatient programs are a Level 2 treatment.
What Happens in an Intensive Outpatient Program?

IOP treatment varies slightly depending on the facility delivering it, but generally this program provides a minimum of 9 hours a week of group and individual psychotherapy sessions.
The program is delivered during the day before and after work or school, and also on the weekends.
Outpatients are also encouraged to attend twelve-step programs to supplement what's learned during the IOP.
What Is Psychotherapy?

Psychotherapy refers to behavioral therapy that engages a person in identifying negative thought patterns to help them make changes in these thought patterns. This evidence-based approach is clinically proven to be effective in helping people to overcome addiction to drugs and alcohol.
Group Psychotherapy
Group psychotherapy is particularly effective as it provides a support system of non-judgmental people who are having a similar experience. The group aspect is particularly useful in understanding why they make choices that lead to addiction. Group therapy is cheaper than individual psychotherapy.
The therapeutic alliance that arises from group therapy is considered successful because people who attend get to receive and provide support. This is believed to be a vital aspect of a successful recovery.
The disadvantages of group therapy are that some who attend may stay under the radar and not account for their therapy. Shy people or anyone antisocial may not find this type of therapy helpful.
Group therapy times tend to be fixed and inflexible, so the chances of missing a session are higher if circumstances prevent you from attending.
Individual Psychotherapy
Individual psychotherapy is behavioral therapy delivered by a trained and licensed therapist.
While group psychotherapy is effective, there are benefits to individual therapy. An individual receives more intensive attention with one-to-one sessions. Confidentiality is maintained, and the therapeutic alliance is considered more powerful with individual sessions.
Individual sessions are more flexible as they can be rearranged.
On the downside, individual therapy is more expensive and some people don't respond as well as they do to group therapy.
12-Step Programs

12-step programs are evidence-based group therapy frameworks that have helped millions to remain abstinent from alcohol or drugs after medical detoxification.
The 12-step program was first devised in 1935 in Ohio by Bill Wilson and Dr Robert Holbrook Smith, the creators of Alcoholics Anonymous. The pair wrote The Big Book which outlines the 12 steps to a better life. These steps are principles that you work through on the road to recovery. The steps focus on accepting that you have a problem and you then make amends with yourself and other people so you can move on in life with a new perspective. Many people gain hope from the 12 steps. The support they gain from a sponsor and other 12-step participants can break the isolation of addiction.
Many find this approach invaluable in developing resolve to stay clean. Some, however, are cynical of its spiritual aspect. To counter this, 12-step programs without spiritual content are becoming more common.
Psychotherapy sessions and 12-step sessions typically take place at a dedicated center although there is also online access for some 12-step sessions.
What To Do Next
The Indiana Family and Social Services Administration has a hotline manned 24 hours a day by highly trained addiction counselors who can signpost you to the relevant support.
If you're looking for a great IOP program in Indiana, call us today at 888-448-0302 and one of our team of experts will be happy to help you through the next steps to recovery.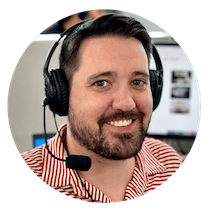 Choose Recovery Over Addiction
We're here 24/7 to help you get the care you need to live life on your terms, without drugs or alcohol. Talk to our recovery specialists today and learn about our integrated treatment programs.