The Long Reach of Drug Trafficking Into Oklahoma
The conviction of a man who police say was the organizer of a operation that brought methamphetamine into Oklahoma and Missouri from California illustrates the complexity and reach of drug trafficking operations in the United States. Drug trafficking can get incredibly complicated with trade routes that stretch thousands of miles into unexpected territory. Luis Alfredo Jacobo, originally from Bakersfield, California, was convicted of multiple charges in federal court related to the $30 million meth-selling business that he ran. Jacobo was selling products through middlemen all the way from northern Oklahoma into southern Missouri, according to KSNW, a Kansas NBC affiliate that covers northern Oklahoma.
The methamphetamine products that were sold had a complex route of origin that started in Mexico, went through California, and ended in Oklahoma and Missouri. Jacobo himself remained in California for the majority of the time he was pedaling the product, sending cars that contained hundreds of pounds of meth and other drugs to Oklahoma. Those who participated in his scheme would send money back to Jacobo, sometimes as much as $100,000 at a time.
Law enforcement built their case over several years, seizing drugs and gathering evidence through 2020 and beyond. In October 2020, the Oklahoma Bureau of Narcotics and Dangerous Drugs, in conjunction with the local Grove, Oklahoma police, opened a storage unit in Grove and discovered 231 pounds of meth and over $465,000. A few days later, a co-defendant was arrested in Oklahoma City with 30 pounds of meth and an illegal handgun. This co-defendant had received instructions from Jacobo on what to do prior to his arrest.
Drug Trade Over Land In Oklahoma
In August, we covered how interstate highways 35 and 40 both act as effective gateways into Oklahoma for drug traffickers. With law enforcement continuing to break records as they pull over more and more people during traffic enforcement stops, the amount of illicit drugs entering the state continues to rise and affect more people. To illustrate how popular land transit is for drug traffickers, the Drug Enforcement Agency (DEA) published a chart showing 1,588,703 kilograms of drugs seized during land transit in 2009, with the next-highest method being maritime transport at a shockingly lower amount of 24,737 kilograms.
Meth On the Rise In Oklahoma and the US
According to the United States Sentencing Commission, 46.1% of all trafficked drugs in 2020 was methamphetamine. This stands in contrast to the second highest, which was powdered cocaine at 16.6%. Meth trafficking offender counts increased 13.9% from 2016, just four years before. The only other drug trafficking offender metric to increase was fentanyl, with an increase of 1,946.0%.
The rise of meth is becoming an international problem, and not just one we're seeing in Oklahoma. In late June, the United Nations Office on Drugs and Crime (UNODC) issued a new annual report on the current state of the international drug trade. The report detailed how meth is rapidly becoming one of the most-seized drugs at international border points of entry. On the local side, Oklahoma news outlets have been reporting that meth use has been on the rise in Oklahoma for some time now, in particular use in rural areas of the state.
Learn More
To learn more about how Landmark Recovery can help those suffering from a methamphetamine use disorder, give us a call at 888-448-0302 today. Our dedicated admissions specialists can help you find the treatment you deserve, with a full continuum of care at Landmark Recovery of Oklahoma City. Our mission is to save as many lives as possible in the next one hundred years, starting with those in our backyard.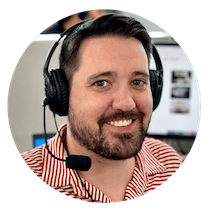 Choose Recovery Over Addiction
We're here 24/7 to help you get the care you need to live life on your terms, without drugs or alcohol. Talk to our recovery specialists today and learn about our integrated treatment programs.