Is going out of state for recovery treatment the right course of action for you? Not everyone can leave their home state to seek treatment, but for some, this method may be just the thing they need.
Breaking the Pattern
When we are vulnerable, it's easy to let negative influences rule our lives. These negative influences can be anything or anyone: friends, family, significant others, daily routines, your job, your living environment, or your favorite local hangouts. Even certain sights, smells, tastes, or sounds can trigger intense cravings and manifest as high-risk behaviors.
It's well-known that many people turn to substance abuse as a coping mechanism for stress, trauma, or strong emotions. For some people, these stressors are triggered by their surroundings and relationships. By going out of state for treatment, you can leave these outside triggers and negative influences behind for a time. 
A Fresh Start In A New Environment
Pros
Going out of state to rehab can genuinely help you turn over a new leaf. So often, in cases of substance addiction, our surroundings dictate our mindset, our circumstances, and our habits. Being able to shed that part of your life, at least for a time, can help you break the cycle of substance abuse and give you a fresh perspective.
Cons
Lack of familiarity may leave you feeling frightened or untethered. It may also set up unrealistic expectations for what your recovery will be like when you get back to your original environment.
Accessibility
Pros
The added distance between states helps remove the temptation of easy accessibility. You are entirely cut off from familiar sources and locations in another state, making it harder to fall back into old negative patterns.
Cons
Many individuals continue to use their recovery resources—such as outpatient rehab and therapy groups—after they leave inpatient treatment. Being from out of state can make it harder to access these care options. Fortunately, many facilities also offer remote and online resources or may be able to refer you to local in-person care. 
Privacy
Pros
You are far away from individuals who may be a bad influence on you, such as drug dealers or friends who are continuing to use. Plus, you can rest assured that you won't run into anyone you might know, either in the community or in the facility itself.
Cons
The privacy that distance can offer also means you are further away from loved ones who might want to visit you. Visitors during inpatient rehab can be an incredibly positive reinforcement – so long as the right people are visiting. This might not be a problem if your loved ones are willing and able to travel, but it's a worthwhile consideration for anyone thinking about out-of-state care.
Of course, recovery has to come from within. You can't just move to a different state and leave addiction behind – it's not so simple as that. But physically removing yourself from an unhealthy or traumatic environment is an excellent first step towards recovery. 
In all likelihood, you will have to go back to that environment, whether for a short time or permanently. But the difference is that after recovery, you will be equipped with healthy coping strategies and techniques for living better. 
At Landmark Recovery, we want to help you prepare for that better life. The first step to wellness starts with a single decision, and we're ready when you are. Reach out today to find out how to get started.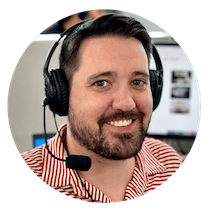 Choose Recovery Over Addiction
We're here 24/7 to help you get the care you need to live life on your terms, without drugs or alcohol. Talk to our recovery specialists today and learn about our integrated treatment programs.