Welcome to This Week in Recovery, a weekly recap of the 5 biggest stories and developments in the recovery industry.
A new CDC report highlights the 10 most frequent drugs involved in fatal overdose cases in the United States, pointing to cocaine, heroin, and fentanyl as the most deadly.
The CDC tracked death certificate information from 2011 to 2016 to determine the frequency of substances involved in fatal overdose cases within the United States. The 10 most frequently mentioned drugs included fentanyl, heroin, hydrocodone, methadone, morphine, oxycodone, alprazolam, diazepam, cocaine, and methamphetamine. Across the study period, cocaine consistently ranked second or third, drug overdose deaths involving heroin and methamphetamine more than tripled, and the rate of drug overdose deaths involving fentanyl and fentanyl analogs increased nearly tenfold.
America's Top State for Overdoses Begins Free Naloxone Program
A new program in Pennsylvania is supplying free naloxone at over 80 locations across the state as part of a $5 million effort to stem drug overdoses.
According to the Centers for Disease Control and Prevention, nearly 5,400 Pennsylvanians died of a drug overdose in 2017, making it the nation's leader in total fatal overdoses. "Stop Overdoses in PA: Get Help Now Week" is part of a new statewide effort to help reverse this trend and is using $5 million in state budget funding to provide free naloxone kits at over 80 locations in the state.
The FDA recently recently announced winners from its 2018 Innovation Challenge, a contest designed to spur the development of medical devices and technologies for the recovery industry
The goal of the Innovation Challenge, which started in May, was to provide incentives for medical device developers to invest in products that can address the opioid crisis and advance innovation. Out of the 250 applications the FDA received, 8 submissions were selected that can be used to treat opioid use disorder, including a pain therapy device, pill dispenser, overdose detection software, rapid drug screen technology, transcranial magnetic stimulation device, and a virtual reality neuropsychological therapy device.
Want More Recovery Reads? Check Out Our Blog!
The country is facing a drug epidemic that kills tens of thousands of people every year. In Oklahoma, communities have been ravaged by drugs like methamphetamine, oxycodone, and Xanax. Learn more about the most deadly substances flooding Oklahoma.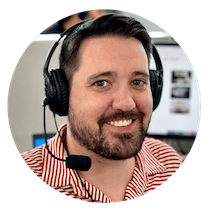 Choose Recovery Over Addiction
We're here 24/7 to help you get the care you need to live life on your terms, without drugs or alcohol. Talk to our recovery specialists today and learn about our integrated treatment programs.