Welcome to This Week in Recovery, a weekly recap of the 5 biggest stories in the recovery industry.
Organ failure, leaky blood vessels, and "flesh-eating" infections are all problems that may threaten cocaine users due to the increasing contaminants in some illicit drugs. Substances like mescaline, ecstasy, ketamine, and more are all being mixed with cocaine. Unfortunately, many dealers and users don't realize that their drugs are mixed with other substances which can lead to accidental overdoses and death.
Dr. Richard Radcliffe, a professor of pharmacology at the University of Colorado is trying to figure out why some people are more sensitive to alcohol than others. Radcliffe is using lab mice to identify the behavioral changes that occur and examine the brain to look at the neurological effects of alcohol.
Federal data show that seizures and confiscations of methamphetamine by authorities have spiked, rising by almost 150 percent between 2017 and 2018. Seizures of the stimulant drug are on the rise in nearly every state in the country. On a similar note, methamphetamine overdose deaths rose by over 20 percent in the same period.
To better understand the drugs and substances that Americans are dying from, it is important to get a better understanding of the substance itself. USA Today examined the 25 most dangerous drugs today. From acetaminophen to tobacco, each holds its own dangerous side effects and symptoms that can lead to major health issues.
There have been four Democratic debates so far, during which candidates and moderators have largely neglected the opioid crisis that is affecting the nation. Only a few candidates including Joe Biden, Beto O'Rourke, Cory Booker, and more have mentioned the epidemic, but only as a way to make a broader point.
Want more recovery reads? Head over to our blog!
Cannabidiol, or CBD, is one of the main components in marijuana and has become popular in recent years as a treatment method for many ailments and health problems, most notably epilepsy. You can learn more about CBD in this week's featured article.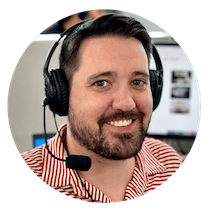 Choose Recovery Over Addiction
We're here 24/7 to help you get the care you need to live life on your terms, without drugs or alcohol. Talk to our recovery specialists today and learn about our integrated treatment programs.