Welcome to This Week in Recovery, a weekly recap of the 5 biggest stories and developments in the recovery industry.
The Senate passed a bill 87 to 12 in favor of criminal justice reforms that shift focus for low level drug offenses to treatment instead of longer punishment.
Called the First Step Act, the bill would help expand job training and programming aimed at reducing recidivism rates among federal prisoners. The bill also expands early-release programs and modifies sentencing laws, including mandatory minimum sentences for nonviolent drug offenders, to more equitably punish drug offenders. Democrats and Republicans believe the bill will also help save money in the long term, based on local models that have shown promise in Oklahoma and Texas.
A study published in the Journal of the American Medical Association this week found that there is increasing evidence that opioids play a limited role in the treatment of chronic pain.
"Evidence from high-quality studies showed that opioid use was associated with statistically significant but small improvements in pain and physical functioning, and increased risk of vomiting compared with a placebo," the study said. The benefits they did find tended to decrease over time and come with an increased risk of side effects, including addiction.
New research is showing that any postpartum use of opioids is correlated with a higher risk of persistent opioid use.
Research published in the American Journal of Obstetrics and Gynecology found that, regardless of delivery type, postpartum initiation of opioid use was associated with persistent opioid use. The study used data from over 100,000 women who gave birth while covered by Tennessee Medicaid. The women used in the study had not used opioids in the 180 days before they gave birth. "If our estimates were projected to the number of women who give birth annually in the United States, we calculated that every year there would be around 21,000 women becoming chronic opioid users," the study's senior author, Dr. Carlos Grijalva of Vanderbilt said.
A new report criticizes the DEA and several pharmaceutical companies for failing to stop the circulation of opioid painkillers in West Virginia.
A report from the House Energy and Commerce Committee found that pharmaceutical drug companies and the Drug Enforcement Agency failed to stop the circulation of millions of prescription pills in rural West Virginia despite a number of warning signs. Drug distributors failed to conduct proper oversight for their customers and the DEA did not correctly monitor the flow of these painkillers from manufacturers to sellers.
Want More Recovery Reads? Check Out Our Blog!
N.Y. police found the body of Colin Kroll, co-founder of Vine and HQ Trivia, on Sunday in his apartment after being reported missing. Kroll was pronounced dead on the scene by first responders, and although medical examiners have yet to pronounce an official verdict, it is believed that the cause of death was drug overdose.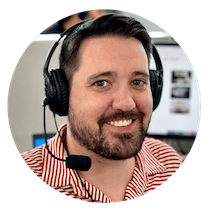 Choose Recovery Over Addiction
We're here 24/7 to help you get the care you need to live life on your terms, without drugs or alcohol. Talk to our recovery specialists today and learn about our integrated treatment programs.