Welcome to This Week in Recovery, a weekly recap of the 5 biggest stories and developments in the recovery industry.
Published in the Journal of the American Medical Association, this 12-year study found that taking prescribed opioids raises the risk of pneumonia. Researchers believe taking even prescribed amounts of opioids could compromise the immune system. Additionally, individuals with HIV tended were also more likely to develop pneumonia.'We saw that prescription opioids were independently associated with pneumonia requiring hospitalization,' said E. Jennifer Edelman, M.D., associate professor at Yale School of Medicine.
California is gearing up to expand a new program across the state, equipping emergency rooms to help treat individuals struggling with addiction. This program includes supplying more naloxone, expanding the ability to prescribe and administer buprenorphine, and increasing referrals for certified treatment resources for addiction. Instead of relying on expensive and time consuming options for rehab, people with addiction can go to their local hospital and use insurance like they would for any other illness or malady.
Researchers at the University of Washington's School of Medicine are joining forces to develop an app called Second Chance, which they claim has the potential to save thousands of lives. The app, funded by the UW Alcohol and Drug Abuse Institute and National Science Foundation, converts a smartphone into a short-range active sonar to identify respiratory depression, apnea, and other issues associated with opioid toxicity. If the app detects decreased or absent breathing, the app will ask the user to interact with it, if the person fails to do so emergency services or a trusted loved one are contacted.
Want More Recovery Reads? Check Out Our Blog!
In response to the growing opioid epidemic, the US Government has created legislation that funnels money through multiple grant programs for treatment and prevention. Some of the things the funding can cover are investing in alternative pain management, offering more naloxone, and enhancing PDMP's.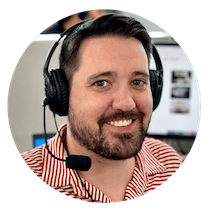 Choose Recovery Over Addiction
We're here 24/7 to help you get the care you need to live life on your terms, without drugs or alcohol. Talk to our recovery specialists today and learn about our integrated treatment programs.