Welcome to This Week in Recovery, a weekly recap of the 5 biggest stories and developments in the recovery industry.
As the government shutdown continues past the record-breaking one month mark, federal agencies are struggling to provide funding for programs to help victims of the opioid crisis. Reporters at WYNC Studios spoke to several program administrators across the nation who are being directly impacted today by the lack of federal dollars. Even several programs made available through the SUPPORT Act have been unable to receive funding.
The Food and Drug Administration has taken a key step in its effort to encourage development of OTC (over-the-counter) versions of the overdose reversal drug naloxone. This month, they released labeling that manufacturers can use to guide the public in use of naloxone nasal spray and auto-injector formulations. They also conducted comprehension testing to determine whether individuals who might encounter an overdose could follow the label instructions, achieving satisfactory results.
Drug companies spend billions of dollars developing trademark pharmaceuticals, but artificial intelligence could play a disruptive new role in the marketplace. A.I. program Chematica is able to replicate and find new methods for producing existing drugs in a way that doesn't infringe on existing patents, opening the floodgates for competitors and black market producers to possibly profit from synthetic substitutes of billion dollar drugs.
A recent study published in the Journal of the American Medical Association found that counties that experienced increased opioid marketing were associated with elevated overdose mortality one year later. The association was mediated by increased prescribing rates. The marketing interactions with prescribing physicians showed a stronger association with mortality than the dollar value of marketing.
When it comes to media coverage surrounding the drug epidemic, news sources tend to focus on opioids when it comes to prescription medications. But, benzodiazepines, such as Valium or Xanax, also have major addictive qualities and can lead to overdoses. In fact, the rate of overdose deaths involving benzodiazepines have increased more than 4-fold since 2000. Similarly, between 1996 and 2013, benzodiazepine prescriptions from doctor more than tripled.
Want More Recovery Reads? Check Out Our Blog!
In her short career, Winehouse released just two albums. Despite this, her music has received widespread commercial and critical acclaim, including winning five Grammy awards in one night. We take a look back at the fast, triumphant, and tragic life of singer/songwriter Amy Winehouse, who passed away from alcohol poisoning in 2011.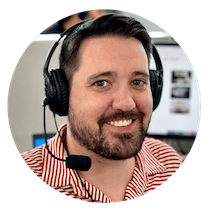 Choose Recovery Over Addiction
We're here 24/7 to help you get the care you need to live life on your terms, without drugs or alcohol. Talk to our recovery specialists today and learn about our integrated treatment programs.