Welcome to This Week in Recovery, a weekly recap of the 5 biggest stories in the recovery industry.
The House Judiciary Committee Chairman Jerry Nadler and Democratic presidential nominee Sen. Kamala Harris are introducing a bill which would decriminalize marijuana at the federal level. The legislation would also require marijuana convictions to be expunged or re-sentenced.
Federal prosecutors have charged Anthony Rattini, ex-head of Miami-Luken, with distributing powerful narcotic painkillers for non-medical reasons to more than 200 pharmacies in West Virginia, Ohio, Indiana, and Tennessee. Miami-Luken went out of business in January as federal prosecutors began to look more closely into the company.
Joaquin "El Chapo" Guzman may be sentenced to life behind bars, but Mexico and the United States are still dealing with the violence and crime that Guzman represents and helped create. In fact, cartels are even adapting. Glady McCormick, an expert on Mexico's political violence, said there are no longer major drug lords to focus media or political attention on but rather horizontal leadership.
According to a federal audit, five Indian Health Services hospitals were found to put Native American patients at an increased risk for opioid abuse and overdoses by failing to follow proper protocol for prescribing and dispensing drugs. All hospitals that were reviewed had patients who were given opioids that exceeded federal guidelines.
A Texas school district will start to randomly drug test students who participate in extracurricular activities or request a permit to park a vehicle on school property. Students in grades 7-12 will be tested at the beginning of the school year for "alcohol and numerous illegal drugs". The tests will continue as many as 10 times during the school year.
Want more recovery reads? Head over to our blog!
Fifty years ago this week Neil Armstrong and Buzz Aldrin became the first two people in human history to walk on the moon. Unfortunately, Aldrin struggled with alcoholism and depression when he returned to earth. To learn more about Aldrin's life and accomplishments, check out this week's featured article.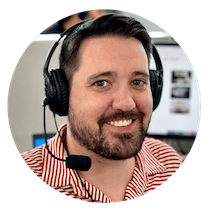 Choose Recovery Over Addiction
We're here 24/7 to help you get the care you need to live life on your terms, without drugs or alcohol. Talk to our recovery specialists today and learn about our integrated treatment programs.