Welcome to This Week in Recovery, a weekly recap of the 5 biggest stories in the recovery industry.
Lawmakers and advocates have long argued that legalizing marijuana could help to manage chronic pain and reduce opioid addiction. However, studies have shown that legalizing medical marijuana will not shrink the number of opioid-related deaths in the United States. Researchers at Stanford found that there was no connection between medical cannabis and opioid overdoses.
Last year at Minford Elementary School in Ohio, four kindergartners lost their parents to fatal overdoses and a fifth had a parent killed in a drug-related homicide. Some of the children were in the same room when their parents died. In response to these problems, the school has begun to institute classes and one-on-one sessions to help those who have experienced trauma.
Last year, prosecutors in King County, which encompasses Seattle, and a surrounding area became the first in the nation to stop charging people for possessing small amounts of drugs such as heroin, meth, and crack in nearly all cases. Many of those who would have been locked up are now immediately offered help.
According to a new report compiled by the Commonwealth Fund, rates of deaths from suicides, drug overdoses, and alcohol have reached an all-time high in the country. However, some states have been hit harder than others. The report looked at 47 factors that have an impact on health outcomes such as insurance coverage, access to doctors, obesity, smoking, and more.
Since 2017, the federal government has given out at least $2.4 billion in state grants to help fight an opioid epidemic that is killing over 47,000 Americans annually. However, state officials are worried this is ignoring an obvious problem: drug problems seldom involve only one substance.
Want more recovery reads? Head over to our blog!
Quaaludes are a depressant drug similar to medication like Xanax and Klonopin. The recreational use of the drug peaked in the late 1960's and 1970's and was used with alcohol to create a drowsy and sedative high. You can learn more about the history of Quaaludes and the effects that they have on the body in this week's featured article.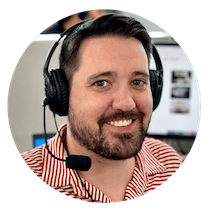 Choose Recovery Over Addiction
We're here 24/7 to help you get the care you need to live life on your terms, without drugs or alcohol. Talk to our recovery specialists today and learn about our integrated treatment programs.