Welcome to This Week in Recovery, a weekly recap of the 5 biggest stories in the recovery industry.
David Sackler: "We Didn't Cause The Crisis" – Vanity Fair
In an exclusive interview with Vanity Fair, David Sackler of the family behind Purdue Pharma and OxyContin said that his family didn't start the crisis. "We have so much empathy," he said. "Facts will show we didn't cause the crisis, but we want to help."
The Struggle Of Dual Addiction – NPR
Across the country, more and more opioid users are turning to methamphetamine as well. In the six-year period from 2011 to 2017, the use of methamphetamine and opioids together rose from 19 percent to 34 percent. The greatest increases were in the western portion of the country. Moreover, heroin is becoming a similar co-existing problem as many substance users turn to cheaper alternatives.
School District Will Begin Random Nicotine Tests To Combat Vaping – New York Times
A school district in Nebraska will randomly start testing students for nicotine after educators have noticed a rise in the use of e-cigarettes. The soaring use of e-cigarettes and vapes has worried health experts who say that this type of nicotine use can lead to addiction problems and can interfere with adolescent brain development.
The Reality Of Alcohol-Damaged Children – BBC
When pregnant women consume alcohol it passes through the placenta to the fetus. However, the fetus cannot properly process alcohol as the liver is not fully developed which can lead to developmental problems with the organs and brain. Fetuses are the most at risk during the first three months of pregnancy but damage can occur at any time.
Getting A Good Night's Sleep Without Drugs – New York Times
As many as 20 to 30 percent of people in the general population sleep poorly, meaning they don't get enough sleep or they don't get quality sleep. Oftentimes, doctors will write prescriptions for sleeping pills. However, before you decide to go this route, you can check whether there are other remedies that may be safer, more effective, or last longer.
Interested in more recovery reads? Head over to our blog!
Alcohol addiction can ruin lives, and the problem can even be life-threatening for people who are trying to get sober. Alcohol withdrawal can lead to a number of physical and emotional symptoms and can cause hallucinations, seizures, and fatalities. You can learn more about alcohol withdrawal in our featured article this week.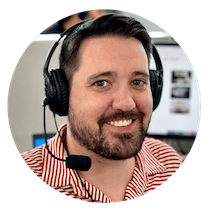 Choose Recovery Over Addiction
We're here 24/7 to help you get the care you need to live life on your terms, without drugs or alcohol. Talk to our recovery specialists today and learn about our integrated treatment programs.