Welcome to This Week in Recovery, a weekly recap of the 5 biggest stories and developments in the recovery industry.
Colleges Expanding Their Reach to Address Mental Health – NY Times
Colleges are struggling to keep up with an increase in requests for mental health counseling. UCLA has adopted internet-based screenings and online mental health treatment as well as "resilience peers" who are not licensed counselors but who offer a release valve for stressed-out students. Other colleges profiled in the article for expanding access to mental health services include Kent State University, Jefferson Community College, and Ohio State University.
A study done by USC researcher Jessica Ho compared the U.S. to 17 other wealthy nations and found that the level of overdose deaths in the States has outpaced other nations for more than a decade. Other nations involved in the study include Sweden, Finland, Canada, Norway, the United Kingdom, Denmark, Australia, and more.
In an effort to curb the use of narcotics that started the drug epidemic, the FDA will begin to require drug companies to study whether prescription opioids are effective at stopping chronic pain. Some studies already indicate that some opioids are ineffective for pain beyond 12 weeks and that long-term use leads to addiction.
This week, the Drug Enforcement Agency announced that they will launch an enhanced registry system that will help more than 1500 drug manufacturers and distributors around the nation more efficiently identify potential illicit drug movements and, in turn, fight the opioid epidemic.
Want More Recovery Reads? Check Out Our Blog!
The battle with drug and alcohol addiction doesn't end once you complete rehab. Learn how to build a network of close friends and family members to support your sobriety, as well as what kinds of tools you can use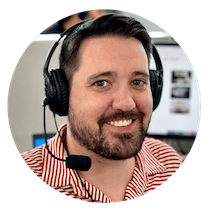 Choose Recovery Over Addiction
We're here 24/7 to help you get the care you need to live life on your terms, without drugs or alcohol. Talk to our recovery specialists today and learn about our integrated treatment programs.