Welcome to This Week in Recovery, a weekly recap of the 5 biggest stories and developments in the recovery industry.
The former acting assistant administrator of the DEA, Demetra Ashley is now being paid to advise Purdue Pharma, one of the largest opioid manufacturers in the country and the company behind OxyContin. Demetra left the DEA last spring and started a consulting firm. During her time in the DEA, Ashley spoke about the need to create a "robust regulatory program" to curb the influence of prescription drugs.
A new report from the Center for Disease Control and Prevention shows just how devastating the synthetic opioid fentanyl has been in the United States. Fentanyl is 50 to 100 times more powerful than morphine and the death rates attributed to the drug are growing exponentially. It's now killing tens of thousands of Americans every year.
A study that examined over 466,000 plastic surgery patients found that almost 55 percent of patients received painkiller prescriptions following their operation, 92 percent of which were opioids. Patients who filled this prescription shortly after surgery were about three times as likely as those who didn't to still be using opioids up to a year later. Similarly, more than 10,000 patients remained on these drugs longer than a year.
President Donald Trump's drug czar Jim Carroll said that the border wall that Trump has promised would help to save American lives by curtailing the flow of illegal drugs into the United States. "So that wall will undoubtedly stop the flow of drugs in those locations, force people to the ports of entry, where there's more law enforcement located," Carroll said.
Want More Recovery Reads? Check Out Our Blog!
Police officers are faced with stressful situations day in and day out which can cause rifts in their daily lives leading to many officers struggling with alcoholism, depression, PTSD, thoughts of suicide, and more.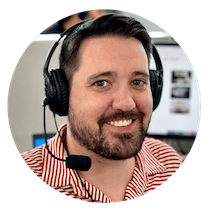 Choose Recovery Over Addiction
We're here 24/7 to help you get the care you need to live life on your terms, without drugs or alcohol. Talk to our recovery specialists today and learn about our integrated treatment programs.