Welcome to This Week in Recovery, a weekly recap of the 5 biggest stories and developments in the recovery industry.
On Tuesday (3/26), Purdue Pharma, the company behind OxyContin, reached a $270 million settlement with the state of Oklahoma. The payment will settle a suit by the state that accused Purdue of helping to create the opioid epidemic that is killing tens of thousands of Americans annually.
Despite the severity of the opioid crisis in the United States there has been a noticeable lack of drug treatment options for youth and minorities, according to a new report. This report states that "youth of color are significantly less likely to receive treatment than their white peers" and that only a small percentage of youth who report opioid abuse receive treatment.
In the wake of his death last year, the family of superstar DJ-producer Avicii has launched a new foundation. The Tim Bergling Foundation will raise money for a variety of causes including mental health and suicide prevention, according to Rolling Stone magazine.The Swedish star had been open about his struggles with addiction and mental health and took a break from touring in 2016.
Trump counselor Kellyanne Conway said last week that there has been progress made to combat the opioid epidemic from the executive branch. However, health experts say that there is little evidence that shows progress in the White House's efforts. They said that the proposed cuts to Medicaid would be harmful for patients seeking addiction treatment.
Want More Recovery Reads? Check Out Our Blog!
From art films to Broadway plays to Hollywood blockbusters, Philip Seymour Hoffman's was one of the biggest actors of the 21st century. Unfortunately, the star's came to an abrupt end in February of 2014 when he died from a lethal cocktail of intoxicating substances. Learn about the famed actor's life.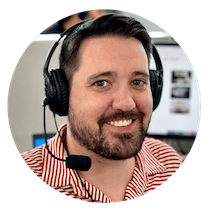 Choose Recovery Over Addiction
We're here 24/7 to help you get the care you need to live life on your terms, without drugs or alcohol. Talk to our recovery specialists today and learn about our integrated treatment programs.