Welcome to This Week in Recovery, a weekly recap of the 5 biggest stories and developments in the recovery industry.
Pennsylvania became the 39th state to sue Purdue Pharma, the pharmaceutical manufacturer behind OxyContin. The state's Attorney General said that sales representatives for the company encouraged doctors to prescribe the painkiller even after realizing that they were serving patients who were already addicted.
60 Minutes conducted a report on recent lawsuits that looked into how the price of hundreds of generic prescription drugs jumped in a single year. Plaintiffs in the lawsuit say that drug manufacturers colluded to increase these prices.
While the opioid epidemic has its roots in the United States, recently, other countries such as Canada and European nations have begun to see the impact that these drugs can have. A Paris-based policy group said that deaths linked to opioids have risen sharply in Sweden, Norway, Ireland, England and Wales.
The Met Turns Down Sackler Money Over Controversy – New York Times
On Wednesday (5/16), the Metropolitan Museum of Art said it would stop accepting gifts from the Sackler family, the family behind Purdue Pharma and OxyContin. The decision severed ties between one of the world's most well-known and prestigious museums and one of its most "prolific philanthropic dynasties".
Study Finds Alcohol Affects People's Perceptions of Women's 'Sexual Availability' – New York Times
A study published by researchers from the Worcester Polytechnic Institute, the University of Nebraska, and Iowa State University found that both men and women believed that a woman drinking alcohol in a social setting was more "sexually available" and "less human" than a woman drinking water or a man drinking alcohol.
Interested in learning more? Visit our blog today!
Kratom is a substance that is being used more commonly in the United States. It is a tree native in Southeast Asia, the leaves of which contain compounds that offer psychotropic, or mind-altering, effects. The substance is currently not illegal in the United States. Read more about it in this week's featured post.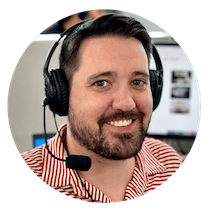 Choose Recovery Over Addiction
We're here 24/7 to help you get the care you need to live life on your terms, without drugs or alcohol. Talk to our recovery specialists today and learn about our integrated treatment programs.