Welcome to This Week in Recovery, a weekly recap of the 5 biggest stories in the recovery industry.
Google has launched a new website called "Recover Together" that aggregates resources for addiction recovery in the United States. The site features a Google Maps-based search center to find treatment facilities and access to naloxone. It also offers statistics on addiction as well as personal testimonies from those who have achieved long-term sobriety.
Purdue Pharma Tentatively Settles Thousands Of Opioids Cases – New York Times
This week, thousands of state and municipal governments across the nation in nearly two dozen states have tentatively reached a settlement with Purdue Pharma and it's owners, members of the Sackler family. Under the deal, the Sackler family would pay $3 billion in cash over seven years. Specifics still need to be handled but the deal may involve Purdue filing for bankruptcy according to the New York Times.
Students in one Massachusetts high school are learning how to avoid substance abuse and achieve sobriety through a number of different extracurricular programs and creative outlets. Music, meditation, and yoga are all being used to help them overcome addiction and substance abuse issues that they were struggling with.
Every day, doctors around the country face patients who are suffering from injuries and surgical problems as well as diseases that cause chronic pain. In fact, about 20 percent of adults in the U.S. live with chronic pain. As the country deals with the effects of the opioid crisis, current doctors and future doctors are having to adjust how they respond and react to these patients so as to not exacerbate the epidemic.
Despite millions of dollars spent by e-cigarette companies to lobby for their products, the Trump administration indicated this week that they may move to ban flavored e-cigarettes throughout the country. Some cities and states, including San Francisco and Michigan, have already moved forward with these efforts and banned these products. The announcement from President Trump came after the sixth vaping-related death was made public.
Interested in more recovery reads? Head over to our blog today!
Darren Waller was made the starting tight end for the Oakland Raiders this season. Prior to this, the emerging star dealt with issues related to substance abuse in his first few seasons as an NFL player after he was drafted by the Baltimore Ravens. You can learn more about his journey in this week's featured article.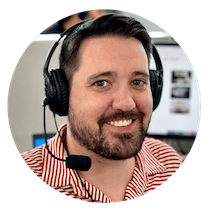 Choose Recovery Over Addiction
We're here 24/7 to help you get the care you need to live life on your terms, without drugs or alcohol. Talk to our recovery specialists today and learn about our integrated treatment programs.