Welcome to This Week in Recovery, a weekly recap of the 5 biggest stories and developments in the recovery industry.
The conclusion of Joaquín "El Chapo" Guzman's trial this week was heralded as a major victory in the war against Mexican drug cartels. The same day however, Arizona officials made the largest seizure of fentanyl ever found in the United States, enough for 100 million lethal doses. The capture is a reminder that Guzman's organization, the Sinaloa drug cartel, is going to require far more effort to dismantle than simply the removal of their leader.
Tourists and locals stood in confusion as protestors tossed thousands of fake prescriptions that read "Sacklers Lie, People Die" from the top of the Guggenheim to protest the museum's association with the family that owns Purdue Pharma. The OxyContin manufacturing company has been making headlines recently as lawsuits have alleged that it played a major role in the current opioid epidemic in the country.
Crystal methamphetamine continues to be a popular drug used by the North Korean government and people. Called pingdu (ice drug) in Korean, methamphetamine was once produced by state run facilities and either used by the military or sold to the Chinese triads and Japanese yakuza. Today, it is a popular gift to exchange during the Lunar New Year.
The Food and Drug Administration warned the drug distributor McKesson for allegedly shipping an "illegitimate" product. "A distributor's failure to have systems in place to investigate and quarantine suspect and illegitimate products within their control is a violation of the law. But this is even more concerning given that we're in the midst of a widespread opioid crisis,' said FDA Commissioner Scott Gottlieb said in a statement.
Want More Recovery Reads? Check Out Our Blog!
Before his cold-eyed and swaggering appearance in 1994's Pulp Fiction, Samuel Jackson was a 44-year-old stage actor in New York struggling with substance abuse. Read about why the actor decided to get sober and how he credits his strong work ethic.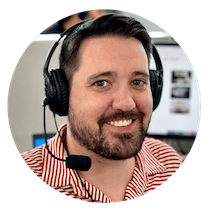 Choose Recovery Over Addiction
We're here 24/7 to help you get the care you need to live life on your terms, without drugs or alcohol. Talk to our recovery specialists today and learn about our integrated treatment programs.