The prospect of entering drug rehab can be frightening for any individual. The fear of detox, the fear of exposing an addiction, and the fear of leaving behind family, friends, or work to enter rehab often keeps many people from seeking the treatment they need. However, through detox, therapy, and ongoing support, patients will come to understand that getting clean was the best decision they could have made. Every person's experience in rehab may not be the same, but with the right mindset and the right support from staff and other patients you will find that rehab has the power to change your life for the better ultimately. To help individuals better understand the process, here is what a typical day in a drug rehab center is like:
Drug Rehab Detox

Detox is often the first step in the treatment process and the most important part of beginning treatment. In detox, patients will undergo withdrawal while being closely monitored by professional staff who can ensure the safest possible circumstances. Detox is the process by which the body naturally gets rid of toxic substances such as drugs and alcohol. On its own, the body will gradually flush out the harmful chemicals left by substances and restore the natural balance of your body's neurochemical reservoir.
To keep patients safe and comfortable during detox at Landmark, clinicians may administer a range of medications and therapies that will ease the pain. This is known as MAT (Medication Assisted Treatment) or medically-supervised detox. Methods such as drug-tapering, pain management medications, and holistic approaches will be used to help the body gain a natural chemical balance on its own. Such medications will only be used within a confined window to ensure that patients do not rely on these drugs outside of treatment.
While detox is vital for some individuals undergoing recovery, it is not necessary in every case. Detox can also be dangerous and deadly if withdrawal symptoms are not quickly treated. It can be hazardous for patients addicted to substances such as opioids, alcohol, barbiturates, and benzos as these substances have a greater impact on the body than other substances. Withdrawal symptoms are different depending the patient's personal severity of addiction. The dosage of the substances last consumed withdrawal symptoms that patients may experience include:
Anxiety
Muscle Aches
Depression
Stomach Pain
Seizures
Hallucinations
Insomnia
Sweating
Cravings
Mood Swings
Therapy in Drug Rehab
Therapy provides the building blocks for the work that will be done while in rehab. Addiction treatment programs are built around therapy sessions, including individual, group, family, and therapeutic modalities such as cognitive behavioral therapy, dialectical behavioral therapy, motivational interviewing, and more.
Individual Therapy

In individual therapy sessions, patients receive one-on-one sessions with a therapist while they undergo residential treatment or intensive outpatient treatment. Here, they will meet with therapists at least once a week to discuss issues related to their recovery. Therapists will assess their patient's work and motivations to set realistic recovery goals. Goals include long term sobriety, perhaps achieving employment, mending relationships, and developing a healthier lifestyle. The most common topics a therapist may choose to go over to reach these goals include:
Coping Skills
Managing Emotions Without Drugs
Building Support Systems
Focusing on Living Healthy
Resolving Past Trauma
Practicing Self-Love
Group Therapy
Addiction is an isolating disease. It causes those who are suffering through it to hide themselves from the world, and to live a life in the shadows. Group therapy is a breath of socialization and a vital part of helping patients understand the need to engage and be open and honest with others. In group therapy, clients learn the skills necessary for a life of recovery. Trained counselors and therapists lead group sessions and help clients interact with one another day in and day out to practice coping skills.
In group therapy, patients form close bonds with one another and these friendships gradually become the important foundations for long term sobriety and success. The support of peers is hugely beneficial to those in recovery because it helps others to understand the disease of addiction from another person's perception. Having someone to talk to such as a sponsor is also helpful for avoiding relapse and to encourage attending meetings.
Family Therapy

Sometimes it is appropriate for individuals in treatment to attend family therapy. Family therapy is when key family members are brought on-premises to allow facilitated discussions, either with or without the patient within treatment in order to address any family dynamics that may be playing in a role in a person's addiction. These sessions are always moderated by addiction professionals and can help family members to better understand the disease of addiction.
Sleeping and Eating in Drug Rehab
In most cases, if you are in residential treatment you are guaranteed a room, either private or along with someone else where you can sleep, write, and reflect. If you have roommates, you will have the chance to discuss recovery and chat. Many people in rehab develop close bonds to their roommates. In most treatment centers, you will be asked to remain on premises in order to complete treatment. That means you will be eating food prepared by the kitchen staff as opposed to going grocery shopping and making your own food.
In intensive outpatient treatment, you will be able to live at home, cook, clean, and generally live your life as you always would, with the caveat that you attend at least 3, 3 hour sessions per week on-site in the treatment center. Intensive outpatient also requires that pass drug tests and do not get flagged by breathalyzer for drinking.
Other Activities

While enrolled in a drug rehab, you will not solely be completing therapy sessions the entire time. While therapy is an integral part of your recovery process, you will also have a healthy amount of free time and time allotted for physical activity and socialization. In some treatment centers, patients may even have the opportunity to go on supervised shopping trips, see movies, or attend communal, recovery-oriented events such as AA, NA, or recovery sponsored charity events and drives. Most treatment centers, however, will require patients to stay on premises for the duration of treatment.
While enrolled in Landmark Recovery's residential treatment program, patients are required to stay on premises for the duration of their program. However, there are plenty of other activities where patients will not be in therapy sessions. These include:
Breakfast
Breaks
Journal Time
Cleaning Time
Group Exercise
Outdoor Time
Daily Chores
Meetings
Quiet Time
Reading/Homework Time
While it may not sound as fun as camp, these activities will provide breathing space for you to digest the day's information, talk with other patients and staff, exercise, and get a good stretch in. By the time lights out rolls around, patients will usually be tired and ready to get a good night's rest in order to prepared for the next day.
What Are Staff Like in Drug Rehab?
Staff members of Landmark Recovery range from intake clinicians to facility managers to nurses and therapists and counselors. Behavioral technicians will be available to assist patients with daily activities and ensure that medications are delivered on time. Often times, many staff members have themselves been through the recovery process and will be able to understand where you are coming from. Many of those in recovery who have come through our doors have chosen to join our staff in order to help those suffering from addiction. Once you get clean, it becomes obvious why so many choose to stay with us. The clarity you get from getting sober allows you to see the world in a light, and you'll want to share that feeling and help others achieve it.
What is a Day in Drug Rehab Like?

The average day in drug rehab for those in residential treatment varies per facility. Generally speaking drug rehab provides patients with 24/7 care for a period of 1-3 months under the supervision of addiction professionals. Residential treatment is recommended for cases in which long term or severe substance use has occurred, or if there is are co-occurring disorders such as bipolar disorder or depression. Outpatient treatment also varies per facility and treatment provider. At Landmark, outpatient treatment consists of 3 sessions per week which patients are required to attend on-site. These sessions cover similar therapy topics as the ones states above.
Specific schedules may be different on a week to basis, but they generally follow the same principles. Each day is filled with activities and therapies designed to minimize boredom and downtime and encourage active participation with the program. Life in rehab is every structured because many treatment providers find that giving recovering addicts a set structure is conducive to distracting them from cravings and giving them an idea of what kind of regularity will help them in daily life outside of rehab.
The day begins early in the morning with wake up call. Patients rise with the sun and nurses will make rounds to distribute any medications first thing. During this time, patients will prepare themselves for the day with any light exercise or socializing they wish to do around breakfast. Breakfast occurs at the same time every day and patients eat in a communal setting, helping to build relationships and foster connections. Breakfast is usually follow by some kind of therapy sessions, usually group, in order to get everyone reacquainted and set the tone for the day. Sessions range in length from 45 – 90 minutes depending the importance of the topic or the determined schedule of the day. After the first therapy session of the day, patients are allowed a break. During this break, patients can talk, hang around, and take a smoke break. If needed, they can request snacks as well.
Therapy sessions may include CBT, or Cognitive Behavioral Therapy, which has been viewed as a successful method for treating addiction according to the National Institute on Drug Abuse. CBT helps patients correct any problematic behaviors that lead to their addiction and to address the underlying thought patterns and negative modes of internal dialogue that could be a potential cause of relapse. CBT helps patients identify potential triggers for using again and helps them develop and devise strategies for addressing these triggers.
Lunch follows morning activities. During lunch, patients eat in a communal setting and enjoy food prepared by the facility chef. Meals are generally switched up on a recurring basis and designed to meet healthy guidelines. Lunch is a great time to socialize and discuss the day's therapy topics. After lunch, patients will either participate in individual or group therapy, depending on what the morning's session was about. Dinner takes place in the evening, and is usually accompanied by a less structured meeting where patients are asked to participate and share their thoughts for the day. This format is similar to a 12-Step meeting. There may also be a guest speaker who comes in to discuss topics related to recovery. After that it is a small bit of free time before lights out where patients can talk with roommates, read, or write. Patients are encouraged to write in a journal and keep accounts of their therapy sessions to look at later.
Is Outpatient Drug Rehab Different?
While IOP is different from residential treatment, the goal and types of services are the same. For example, clients will still show up to therapy sessions, but in IOP they will only need to attend several a week and can return to their homes afterward. IOP patients return home for the day once they have completed their session for the day. IOP patients will also be asked to complete drug and alcohol testing in order to ensure that they are sober. Clients will continue to live at home during intensive outpatient treatment but they will constantly be working on methods and strategies for building a strong support system. It is highly recommended that patients maintain a substance-free home while they are enrolled in outpatient treatment.
In Conclusion
There you have it! Entering a drug rehab center can be frightening but ultimately it will be a rewarding and vital part of your recovery in the long term. To learn more about our residential treatment, intensive outpatient, and drug and alcohol rehabilitation services, visit our website or check out the Landmark blog for more up-to-date addiction information.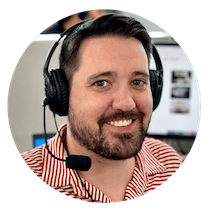 Choose Recovery Over Addiction
We're here 24/7 to help you get the care you need to live life on your terms, without drugs or alcohol. Talk to our recovery specialists today and learn about our integrated treatment programs.