The shift from retail to online e-commerce has completely changed the way companies conduct business. It has also dramatically changed the way that drug dealers and users conduct their own business. Imagine placing an order on Amazon for a kilo of cocaine with the same ease that you order a candle set. For thousands of dealers and users around the world, the entire vibe of the illicit narcotics marketplace has changed from criminal to convenience.
More and more suppliers and customers are utilizing what's known as the Dark Web to purchase and sell illicit narcotics such as methamphetamine, heroin, fentanyl, and countless other illegal products and services. For law enforcement, attempting to bring an end to this criminal activity is a challenge that often feels like playing whack a mole. As soon as one illegal marketplace is taken down, another rises to take its place. If you're just being introduced to the seedy underworld of the Dark Web, here are some helpful terms and definitions.
Deep Web
The Deep Web is a portion of the internet that is hidden from conventional search engines through encryption. A good portion of the Deep Web is comprised of academic papers, medical information, and other gated data. However, hidden within the deep web is the dark web, which is where illicit criminal activity typically takes place.
Dark Web
Known as the dark-net or dark web, this refers to online networks that are not indexed by search engines and which are only accessible via special authorization, software, and configurations. Because it is more difficult to access and entirely anonymous, the dark web is commonly used for black market transactions such as narcotics, weapons, human trafficking, and piracy.
TOR (The Onion Router)
Customers access the dark web not through traditional search engines but by way of special browsers and software that conceal IP addresses and make users harder to trace. TOR is a torrent based operating system that is completely encrypted and anonymous, allowing users to anonymously browse the dark web. A torrent is a communication protocol for peer-to-peer file sharing and can be used to distribute all types of data and electronic files over the internet.
Silk Road
Before it was shut down, the Silk Road was one of the largest dark web commerce sites for illicit drug distribution in the world. Today, it has been replaced by several competing vendor sites that operate in a similar fashion to third-party marketplaces such as eBay and Amazon. On these sites, customers can find drugs, weapons, counterfeit items, intellectual property, and even human trafficking. The largest vendors on the dark web are believed to now be Dream Market, TradeRoute, and Valhalla Market.
CryptoCurrencies
Users of the Dark Web utilize TOR to conceal their identity and VPN's to create a secure tunnel through which they can send and receive data across networks. The most secure way to send payments across the Dark Web is to use cryptocurrencies such as Bitcoin. Online marketplaces also serve as escrow, meaning they take a buyer's payment, hold onto it until the buyer has received his or her purchase, and then release the funds to the seller.
Once bought on the Dark Web, drugs are typically shipped to customers through the mail. Most are sent using government-run postal services. Mail services are extremely difficult to anonymize. Since online drug dealers likely cannot avoid using traditional shipping methods to deliver goods to customers, shipping is a key vulnerability that law enforcement may exploit to track down dealers. Typically, drugs must be concealed not only within packages but within counterfeit items within packages so as to throw off law enforcement.
Dream Market
Just like the Silk Road, Dream Market is the largest vendor of illegal drugs on the dark web. Users can also find other products, such as designer clothes, counterfeit money, and stolen online banking information. With the relative ease that it takes for users to set up an account and get started, authorities are concerned that the Dark Web has opened the floodgates to even more addiction, especially to users who may not have gotten involved in this criminal marketplace were it not for the safety and anonymity of the Dark Web.
Granted, there is still great personal peril undertaken by anyone who uses the Dark Web for criminal activity. Any packages that are found to contain illicit narcotics contain shipping addresses and personal information. Dutch Authorities took over one popular marketplace in 2017 and continued to run the site for a whole month, ensnaring buyers and seller who were unaware of what had happened. According to law enforcement, the giant global dark net markets are currently in China and South America.
One study, published in the International Journal of Drug Policy, looked at lab results from seizures made on dark web drug purchases collected by the Spanish government from 2014 to 2015. This report showed that more than 90% of samples contained the exact drugs they were sold as, and that many were of a high purity.
Researchers from the study warn that these results may be more of an outlier than an indicator of the actual average shipment. There is uncertainty about any drug market, but not enough research has been conducted into the actual breakdown of drug compositions.
AlphaBay was once a close competitor of Dream Market. Police allege that AlphaBay was set up by a Canadian and at one time housed about 2200 vendors with about 12,000 drug listings. Before being shut down in 2017, AlphaBay was actively shipping hundreds of thousands of dollars to customers in the US, UK, Australia, Canda, Netherlands, and Germany.
According to one research paper by Meropi Tzanetakis of the University of Oslo, most studies have suggested that the majority of users on the dark net markets are men in their early to mid-20s who either work or are studying at the post-secondary level. They're largely occasional or recreational drug users or dealers, though there are certainly plenty who may have serious undiagnosed addictions.
The RAND Corporation Online Drug Analysis
According to RAND Research, illegal drug transactions on the dark web have more than tripled since 2013, with revenues more than doubling. RAND undertook a massive study of the dark web to analyze the types of drugs, the size of the drug trade, and the characteristics of vendors and buyers involved in the marketplace. Here is what they found:
Since 2013, the number of transactions on the dark web have more than tripled while revenues more than than doubled. All despite various law enforcement interventions intended to cut down on marketplace vendors.
In January of 2016, total revenue estimated from the drug trade on cryptomarkets was estimated between $12 and $21 million, whereas the offline market for illicit narcotics was estimated to be more than $2.3 billion, suggesting that the dark web is still only a small portion of the overall drug trade.
There is some evidence that drugs sold on the dark web may provide a large chunk of the offline drug markets. 25% of total drug transactions were greater than $1000, meaning they were likely used for wholesaler purposes.
The breakdown of drugs sold on the dark web were as follows: cannabis 37%, stimulants and amphetamines 29%, ecstasy 19%, and heroin 6%.
Per Capita, the Netherland had the highest revenues for illicit drug sales on the cryptomarket. It also dominated sales of MDMA and ecstasy as well as cannabis.
Dark Web Drug Dealers Ban Fentanyl
Major suppliers on the dark web have started to ban the synthetic opioid fentanyl due to how dangerous and deadly the drug has proven to be. It has been classified alongside mass-casualty firearms and explosives as a commodity that is too high-risk to trade. This could be considered a prudent business decision as the high fatality rate could affect profits and attract more police attention.
According to Vince O'Brien, member of the National Crime Agency, suppliers have moved fentanyl to this classification as a business decision. "If they've got people selling very high-risk commodities then it's going to increase the risk to them. There are marketplaces that will not accept listings for weapons and explosives – those are the ones that will not accept listings for fentanyl. Clearly, law enforcement would prioritise the supply of weapons, explosives and fentanyl over, for example, class C drugs – and that might well be why they do this," said O'Brien.
The pipeline of fentanyl into the U.S. often ends in the hands of dead Americans. Before that, it takes a long and convoluted trip from across the ocean, sometimes into Mexico, sometimes into Canada, and sometimes directly into the U.S., to reach drug users who unwittingly inject and overdose. So where does fentanyl come from and how do we stop it?
Most of the fentanyl in the U.S. is manufactured in China. It is here where the product is either assembled and shipped, or the prerequisite materials are gathered and sold to Mexico to be made into the final product in cartel labs. In some cases, the drug is heavily diluted with fillers and marketed as cocaine, heroin, or meth, or it is sold in pill form as oxycodone. Pure fentanyl may also be laced into other drugs in order to increase the potency.
Through the mail, fentanyl and its analogues are easily slipped into packages and allowed to go unnoticed before arriving in the mailbox of buyers in the United States. These buyers often use the dark web and get their supply in small quantities from bedroom operations in China. In some cases, fentanyl is shipped through mail from China and then smuggled into Mexico for further production before it gets smuggled back.
Through Mexico, the product is shipped and prepared to be smuggled across the border at San Diego and other southwest ports of entry. Most fentanyl that comes through Mexico is much less potent and arrives mixed with other substances compared to directly from China. In some cases, fentanyl is shipped from China to Canada, where it is either smuggled across the border or mailed into the U.S.
How Drugs Enter the United States
The vast quantity of drugs that make it illegally into the U.S. do not come on the backs of migrants attempting to cross the border. The reality is that most drugs are smuggled through legal ports of entry in transportation vehicles, which is what allows for the massive quantities we see hitting the streets. From the 2015 National Drug Threat Assessment Summary from the DEA:
"Mexican TCOs transport the bulk of their drugs over the Southwest Border through ports of entry (POEs) using passenger vehicles or tractor trailers. The drugs are typically secreted in hidden compartments when transported in passenger vehicles or commingled with legitimate goods when transported in tractor trailers. Once across the Southwest Border, the drugs are transported to stash houses in hub cities such as Dallas, Houston, Los Angeles, and Phoenix, and then transported via these same conveyances to distribution groups in the Midwest and on the East Coast."
"Mexican TCOs also smuggle drugs across the Southwest Border using other methods. Marijuana is occasionally trafficked through subterranean tunnels connected to a network of safe houses on both the Mexico and the US sides of the border. Mexican TCOs also transport marijuana via commercial cargo trains and on small boats, often referred to as "pangas," from the West Coast of Baja California north to the central California coast. Finally, Mexican TCOs have also transported drugs across the Southwest Border using ultralight aircraft."
In Conclusion
Law enforcement from the states and the federal government are working toward a solution to solving the drug problem that is affecting the country. Landmark Recovery is dedicated to being a part of the solution. Landmark's drug and alcohol treatment facilities are staffed with knowledgeable therapists and physicians that can help you or your loved one begin their journey to recovery and help educate them on how to stay sober. If you would like more information about our inpatient facilities, please reach out to our admissions team today.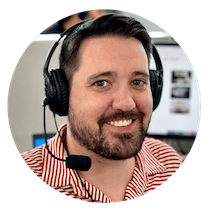 Choose Recovery Over Addiction
We're here 24/7 to help you get the care you need to live life on your terms, without drugs or alcohol. Talk to our recovery specialists today and learn about our integrated treatment programs.