Indiana University Testing Computerized Substance Abuse Tool
Researchers from the Indiana University School of Medicine are looking to modernize the process of diagnosing people with substance use disorder by using computer programs to question and analyze people. Their goal is to make addiction diagnosis more accurate and efficient, ultimately leading to more accessible treatment options. 
Indiana University first reported in April that researchers from its School of Medicine partnered with University of Chicago professor Robert Gibbons for a new web-based approach to substance use disorder (SUD) assessments called the Computerized Adaptive Test for Substance Use Disorder Expanded (or CAT-SUD-E). Gibbons developed the first online screening tool for mental health in 2019. Within minutes, the Computerized Adaptive Testing for Mental Health Disorders (CAT-MH) can identify mental health conditions, such as depression and anxiety, using personalized questions. 
The IU School of Medicine is hoping that by automating SUD diagnoses with a similar approach, the CAT-SUD-E can improve efficiency and accuracy so that addiction treatment becomes more widespread and accessible.
"Appropriate substance use disorder treatment begins with accurate assessments," said Leslie Hulvershorn, associate professor of psychiatry at the IU School of Medicine.
Hulvershorn, who led the project, added that the CAT-SUD-E would provide "accurate substance use disorder diagnoses without the need for a trained clinician."
Get Evaluated for Substance Use Disorder
Just like the CAT-MH, the CAT-SUD-E would assess a person's level of SUD using an online questionnaire that can be taken on any smart device at home or during a clinical appointment. The personalized questions evaluate how often a person uses substances like alcohol and opioids as well as the consequences of use experienced during their lifetime. Compared to clinician interviews, which typically take one hour to complete, the expanded assessment tool was able to provide accurate SUD results in less than four minutes, according to the results of one study recently published in the Drug and Alcohol Dependence Reports. 
IU researchers believe that the CAT-SUD-E will not only cut down on the time spent assessing people for SUD, but also lead to adequate treatment in communities that might not have access to a trained addiction expert.
"This tool could be instrumental in helping one of our most vulnerable populations receive the treatment they need," Hulvershorn said.
Substance Use Disorder Treatment is One Phone Call Away
If you think you or a loved one might have a problem with drugs or alcohol, don't hesitate — get help today. Call 888-448-0302 to speak to a recovery specialist at Landmark Recovery. Our confidential phone line is open 24/7. One of our staff members will answer questions about your substance use or guide you through the admissions process. 
If you're an Indiana resident or live in the surrounding area, we have addiction treatment centers in Indianapolis, Carmel and Fort Wayne.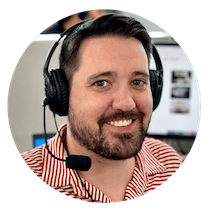 Choose Recovery Over Addiction
We're here 24/7 to help you get the care you need to live life on your terms, without drugs or alcohol. Talk to our recovery specialists today and learn about our integrated treatment programs.