Selling alcohol at college games has been something of a social experiment at University of Tennessee-Knoxville (UT-Knox). USA Today is now reporting that the City of Knoxville has targeted the school's alcohol vendor, Aramark. The city intends to hold Aramark responsible not just for the beer but also for the behavior of fans. At the very least, the city aims to suspend alcohol sales for three home games in the next fiscal season.
Alcohol Problem at UT-Knox
UT-Knox benefited from a confluence of policy change. This came at the state level as well as from the Southeastern Conference. As of 2019, this enabled the school to sell alcoholic beverages at its games. As many other states still deliberate over whether or not to do what Tennessee has done, UT-Knox jumped on the opportunity, which has made them a case study for American institutions. 
The school has suffered several public embarrassments over its alcohol sales and patrons' behaviors. Among the most high-profile examples occurred at the Vols' October 2022 rivalry win against Alabama's Crimson Tide. At the time, Knox News reported nine arrests and 39 ejections. Almost all of these were attributed (at least in part) to alcohol with 22 liquor law violations according to university police. Those came with five public intoxication charges filed by law enforcement. There was also a public intoxication charge in tandem with a simple assault charge.
Social Drivers of Alcohol Use Disorder
Alcohol sales have generated significant revenue for the University of Tennessee. The 2021-22 school year generated over $3.6 million in alcohol sales at UT, according to Knox News. The bulk of alcohol sales came from football and baseball games. However, this windfall hasn't come without scrutiny. In August, we reported how those numbers demonstrate correlation between alcohol consumption and sports spectatorship.
Tailgating is one of several sports traditions that socially cause people to drink, especially students and other young adults. A study published over the summer in 2022 illustrated how this links to "extreme ritualistic alcohol consumption" (ERAC). 
A 2020 study also analyzed the linkage between event-specific drinking occasions, problem drinking and alcohol-related consequences. The study found a broad spectrum of college students' alcohol use, consequences and behaviors. However, ERAC proved prevalent in event-specific drinking occasions.
Knoxville vs. Aramark, UT-Knox
A decision was scheduled to come on Dec. 19, 2022 for whether Aramark has legitimate grounds to dismiss parts of Knoxville's filed complaint. The suit was originally filed for Aramark selling beer to underage patrons at Neyland Stadium.
Now, the complaint is being expanded to include holding the vendor responsible for the unruliness of fans. At worst, Aramark could lose its beer license if the city has its way. 
The city's complaint argues that Aramark not owning Neyland Stadium "doesn't absolve them for responsibility for the premises in which their patrons are drinking." 
Aramark previously had violations in recent years that were more or less expunged when the company reapplied for new beer permits. In one case, this was necessary due to the expansion of Aramark's premises in July 2022. 
Neyland Stadium also had seven busts for underage alcohol sales for a 2019 Garth Brooks concert. That was the first year the venue sold alcoholic beverages. Three more busts have come this season, too. In total, the venue has seen 12 such violations.
Underage Drinking Problem
While underage, binge drinkers statistically set themselves up to engage in riskier behaviors later in life. This includes other substance use disorders like those of marijuana or cocaine according to SAMHSA.
Drinking also hinders the decision-making faculties of users. The younger the individual, the less capable they may be considered to be to make sound decisions in the first place.
If you or someone you know engage in problem drinking, visit Landmark Recovery of Knoxville and call 865.448.5174.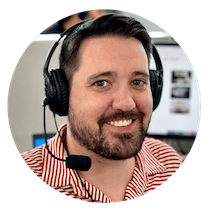 Choose Recovery Over Addiction
We're here 24/7 to help you get the care you need to live life on your terms, without drugs or alcohol. Talk to our recovery specialists today and learn about our integrated treatment programs.