Generally speaking, military veterans are placed at an increased risk for excessive use of drugs and alcohol and eventually developing substance use disorders by the very nature of their roles. Drinking alcohol and smoking are both cultural norms in military service, even though military officials are trying to discourage this. Let's start our examination into the causes of substance abuse among veterans with some statistics:
Roughly 20% of Veterans seeking treatment for PTSD also have a SUD.
Almost 1 out of every 3 Veterans seeking treatment for SUD also has PTSD.
Of veterans who end up in the healthcare system, one study concluded that 11% have a substance use disorder(SUD), with alcohol and nicotine as the most commonly abused substances.
The number of veterans who smoke nicotine is almost double for those with PTSD.
In the Iraqi and Afghanistan wars, roughly 10% of returning veterans had a problem with alcohol or other drugs.
Women with PTSD were 2.48 times more likely to meet criteria for alcohol abuse or dependence and 4.46 times more likely to meet criteria for drug use and dependence than women without PTSD.
Men with PTSD were 2.06 times more likely to meet criteria for alcohol abuse or dependence and 2.97 times more likely to meet criteria for drug use and dependence than women without PTSD.
The National Vietnam Veterans Readjustment Study found that 74% of Vietnam Veterans had comorbid SUD and PTSD diagnoses.
From 2003 to 2013 the number of veterans with comorbid SUD and PTSD in VA care increased more than three-fold.
(Source: National Center for PTSD)
Substance use disorders (SUDs) are often rooted in emotional trauma, or post-traumatic stress disorder (PTSD). Many people turn to drugs and alcohol as a way to deal with traumatic stress. Veterans are more likely to experience traumatic events such as combat, a natural disaster or near-death situation, making them more likely to develop PTSD. This increases their risk of developing a chemical addiction.
At the same time, there are other reasons — similar to civilians – that veterans might struggle with SUDs. So, what are the most common causes of substance use disorders in veterans?

5 Causes of Substance Use Disorder in Veterans
1) Witnessing and experiencing traumatic events
Perhaps the most obvious cause is veterans' self-medicating to calm the stress, anxiety, and memories of near-death situations, the deaths of those close to them, and the traumatic experiences they witness in their own life and the lives of others during their service.
2) Difficulty adjusting back to civilian life
It is common for veterans to experience discomfort when returning to civilian life. While many veterans manage to reintegrate successfully, others find this transition especially jarring. The abrupt and dramatic change in lifestyle topples their sense of self. This can sometimes spill out into their lives in the form of substance abuse.
3) Emotional trauma and Adverse Childhood Experiences (ACE)
Some veterans initially joined the military to escape abusive situations at home. Or, unrelated to their reasons for enlisting, veterans – like civilians – may have been subjected to some form of abuse, neglect, or life-changing event, among other things.
It's well documented that people who experience adverse childhood experiences (ACEs) tend to develop mental health disorders and addictions in later life.
4) Mental health disorders
Mental health disorders increase the likelihood of addiction, and veterans experience high rates of mental health disorders including combat stress, depression, PTSD, and traumatic brain injury.
5) Reluctance to seek help
Military service members are often reluctant to seek medical assistance for mental health disorders, not to mention for substance abuse. Many service men and women can view this as a sign of weakness, or they fear it will affect their job prospects. This, in turn, can compound a drug or alcohol problem and exacerbate the cycle of addiction.

How Do You Move Forward?
The first thing you should do is seek-out a professional. Speaking with a licensed therapist or psychiatrist can help you confront the emotional difficulties underpinning any substance use disorder.
After seeking help from a professional, many veterans overcome mental health problems and addictions by utilizing veteran-specific resources that target the underlying reasons for their substance use. Make The Connection is an online resource created by the US Department of Veteran Affairs; the website is packed with videos of veterans who have sought help for various problems including substance use disorders. Moving Forward is another online resource. It is a course designed by veterans for veterans, and the study is self-paced to cover topics such as adjustment issues, coping with injuries, financial difficulties, stress management, and more.
Landmark Recovery offers personalized drug and alcohol rehab to veterans in a safe and comfortable setting. Our services include:
Medication-assisted treatment (MAT). MAT is generally advisable for anyone looking to detox from alcohol use disorder. Prescription medicines like benzodiazepines help to relax the central nervous system and prevent it from going into shock when alcohol is abruptly withdrawn. Medication-assisted treatment also incorporates dialectical behavior therapy (DBT) which helps a person in recovery to acknowledge their pain or discomfort in social situations, identify the causes of negative thought patterns, and develop healthy coping strategies that prevent relapse.
In addition to the therapies mentioned above, many people with PTSD also benefit greatly from cognitive behavioral therapy (CBT). EMDR (eye movement desensitization and reprocessing) is another therapy modality that is highly effective.
Support groups. Many veterans manage to overcome mental health problems and addictions by finding community, camaraderie, and understanding with other veterans who are struggling with similar issues. These can be in the form of Alcoholics Anonymous (AA), Narcotics Anonymous (NA), American Legion, Anxiety and Depression Association of America, PTSD Foundation of America, and more.

This Is Your Moment: Reach Out
Did something in this article hit home? Are you or your loved one struggling with a drug or alcohol addiction, or a co-occurring disorder?
Reaching out is a sign that you have the courage and strength to confront your inner battles! By opening up and discussing your innermost fears and emotional scars, it is possible to take the first step to a fresh start.
Talk with one of our recovery specialists 24/7 by calling 888-448-0302 to discuss finding help through residential addiction treatment, intensive outpatient, or a variety of other services and programs we offer at Landmark Recovery.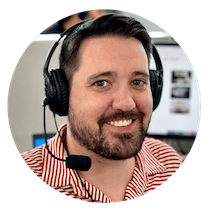 Choose Recovery Over Addiction
We're here 24/7 to help you get the care you need to live life on your terms, without drugs or alcohol. Talk to our recovery specialists today and learn about our integrated treatment programs.