For veterans, substance abuse is a common problem and one of the biggest challenges that they can face when they return home.
For Veteran's Day, let's take a look at how certain problems like substance abuse disorder and post-traumatic stress disorder can affect a person and what veterans can do to overcome these issues.
Substance Abuse and Veterans
According to a study, published in Substance Abuse and Rehabilitation, episodic drinking and cigarette smoking appear to be the most prevalent types of substance abuse among male and female veterans. Moreover, over 10 percent of veterans within the Veteran's Affairs health care system meet the criteria for a substance abuse disorder diagnosis.
According to the Pew Research Center, there are over 20 million veterans in the United States, that means about 2 million of them will deal with substance abuse problems.
At this point, you may be wondering, why are veterans more likely to deal with substance abuse issues than the general population?
There are a number of environmental stressors that are specific to military personnel that has been linked to an increased risk of developing substance abuse disorder. Some of these things include deployment, combat exposure, and certain post-deployment challenges such as post-traumatic stress disorder and depression.
Along with these military-specific problems, there are other traumas that anyone can deal with that increase the risk of developing a substance use disorder. Things like sexual or physical abuse as a child can increase a person's risk of using drugs or alcohol.
Other Problems
Along with substance abuse, it is important to understand the full spectrum of problems that veterans can be dealing with.
PTSD
One of the most common issues that veterans will deal with is post-traumatic stress disorder or PTSD.
Post-traumatic stress disorder is something that can occur after experiencing a shocking and dangerous event or situation.
Unfortunately, PTSD rates are much higher among veterans than the civilian adult population. This is obviously due to a soldier's exposure to certain traumatic situations like combat. The VA shows that somewhere between 11 and 20 percent of veterans will deal with some sort of problems related to PTSD.
Depression
Depression is a common and serious disorder that can affect anyone. It can lead to feelings of intense sadness and hopelessness and people with depression can experience feelings of guilt, unworthiness, or low self-esteem. Some of the common signs of depression include:
Sadness or hopelessness
Losing interest in things that you once had an interest in
Weight fluctuations
Problems with sleeping and more
In 2008, the VA estimated that about one in three veterans visiting primary care clinicians exhibit some symptoms of depression. Moreover, one in 10 showed signs of major depression that likely requires treatment with psychotherapy or antidepressants.
The good news is that even the most severe cases of depression are treatable.
It should be noted that these two issues, PTSD and depression, are problems that can make it more likely for someone to turn to an unhealthy coping mechanism such as drugs or alcohol to help deal with the problems that they are suffering from.
Treatment For Veterans
For those dealing with issues such as substance abuse disorder and PTSD, there are a number of treatment options to help people better identify and overcome their problems.
Psychotherapy
There is mounting evidence that psychotherapy and talk therapy can be used for those with issues such as substance abuse disorder, depression, and other problems. Cognitive-behavioral therapy is one of the most commonly used and most effective forms of therapy used in treatment. During this type of therapy, patients will work to identify the triggers that cause their problems and work with a clinician to overcome these thought processes.
Medication-Assisted Treatment
There are a number of different types of medications that can be used to help patients who are dealing with depression or other problems. While medication can be beneficial for those who are suffering from these issues, it is important to understand that medication works best when used along with therapy, and vice versa. Along with these two tried and true methods, there are also things like trauma recovery retreats that are available to help those who are dealing with PTSD, substance abuse, and other trauma-related problems.
Next Steps
During Veteran's Day, it is important to understand and learn more about what veterans struggle with on a day-to-day basis and what can be done to improve their situation and treatment options. If you are worried that you or your loved one is dealing with some sort of substance abuse issue, you can reach out to Landmark Recovery's drug rehab in Indiana to find out how we can help.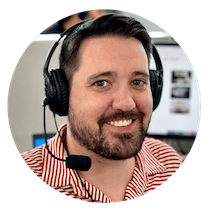 Choose Recovery Over Addiction
We're here 24/7 to help you get the care you need to live life on your terms, without drugs or alcohol. Talk to our recovery specialists today and learn about our integrated treatment programs.