On Tuesday December 2, the Justice Department filed a lawsuit against Walmart for contributing to the opioid epidemic.
The allegations filed on Tuesday accused Walmart of illegally filling invalid opioid prescriptions which worsened the opioid crisis. The lawsuit is a result of years of investigation by the Prescription Interdiction & Litigation Task Force.
The civil complaint alleges that Walmart pressured its pharmacists to fill invalid prescriptions and report suspicious prescription orders, violating the Controlled Substances Act thousands of times.
The retail giant could be liable for billions of dollars in penalties.
Acting chief of Justice's Civil Division Jeffery Bossert Clark maintained that as a retailer with the largest chain of wholesale medicine distributors and pharmacies, the company failed to prevent the over-prescription of powerful painkillers.
Instead, they unlawfully helped to fuel the current health crisis.
In response to the allegations, Walmart filed a separate lawsuit against the Justice Department on the grounds they did not monitor the prescribing doctors sufficiently closely.
In a statement, Walmart said, "Walmart and our pharmacists are committed to helping address the opioid crisis that has affected so many. We are proud of our pharmacists, who help patients understand the risks about opioid prescriptions, and who have refused to fill hundreds of thousands of opioid prescriptions they thought could be problematic."
The retailer then accused the lawsuit of factual inaccuracies, cherry-picking documents and taking them out of context. Walmart also accuses the government of shifting the blame from DEA-approved doctors to pharmacists.
The account contained in the lawsuit is radically different, though. The 160-page document filed in Delaware outlines how managers at Walmart pressured pharmacists to process large numbers of prescriptions at speed. The pharmacists were also denied the authority to refuse prescriptions they suspected were invalid.
The report also accuses the retailer of allowing pharmacies to fill invalid prescriptions for opioids even if they suspected they were destined for over-prescribing "pill mills."
It's alleged that the company incentivized pharmacy employees to fulfil quotas of prescriptions in return for monetary rewards.
According to the civil complaint, Walmart has violated the Controlled Substances Act "hundreds of thousands" of times. If proven, each violation will incur a penalty of $67,627, meaning the bill could run into billions.
Between 1999 and 2018, over 232,000 people died of an opioid overdose in the US. And, due to the pandemic, the crisis continues to rage on. Every small step like this is welcome in the ongoing fight against this effective but highly addictive medication.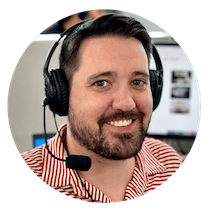 Choose Recovery Over Addiction
We're here 24/7 to help you get the care you need to live life on your terms, without drugs or alcohol. Talk to our recovery specialists today and learn about our integrated treatment programs.