A high functioning addict is someone who still fulfills obligations despite sustaining a substance use disorder. For Father's Day 2022, we penned a piece on Dustin Wasson. He's the executive director of Praxis by Landmark Recovery of Fort Wayne. In an interview for that story, he told us how fatherhood provided just the motivation he needed to seek help. He's been in recovery since early 2018. He's leading a successful, productive life, fathering his children. Along the way, though, he journeyed through the phase of what he and others call "functional addiction." 
When we talked to Wasson, he explained how he saw himself as a high functioning addict. His substance of choice was heroin, followed by alcohol. He had to enter treatment and pursue recovery twice — first from heroin use disorder, then from alcoholism. In reflecting, he also explained that he held a job relatively well at peak use, but at the same time, that proved insufficient. He eventually lost his kids and had to fight to get them back. That fight focused on recovery. In retrospect, he now admits also that he probably wasn't as high functioning as he initially thought. For many, the notion of being a high functioning addict is really of an illusion.
High-profile Example of a High Functioning Addict
Back in 2014, the Canadian Medical Association Journal published an article that analyzed a political scandal in Ontario. It focused on then mayor of Toronto, Rob Ford, who was under fire for alleged drug and alcohol abuse. It's now considered a moment in Ontario politics that incited candid discussion in the local, political discourse about how much is too much apropos of substance use and workplace responsibility. This is partly because of what Ford's defense was when denying that he had an addiction. 
"If I'm an addict, I could not show up to work every single day," Ford said.
But here's the thing, many high functioning addicts appear to live a normal life. The article explains that experts already shared a consensus by 2014 about many who struggle with substance use disorder yet still maintain work performance. These are the so-called high functioning addicts. The article went further to say that most workplaces have employees who fit this description yet don't intervene early enough. In theory, this puts high functioning addicts at greater risk of psychological and even physical harm.
"The job is always the last thing that goes," according to Dr. Steven Melemis, a Toronto addiction specialist. "A [high functioning addict] knows you need your job first and foremost to continue with your addiction."
What's Rock Bottom Got to Do with It?
A Fall 2020 study investigated children's perceptions of intra-familial relationships in families whose parents were substance abusers. The study classified family functioning as "careless" and "entangled in border strengthening" for such families. In this case, the term, "family functioning," referred to the ways family members interacted with one another. This demonstrates internal, private consequences of high functioning addiction. On the other hand, though, some cases might still illustrate that life carried on for these families, which would lead the parents to consider themselves "high functioning" and, perhaps, not even as addicts.
Job loss is typically most closely associated with "rock bottom" regardless of whether substance use disorders were involved. While it was once theorized that hitting rock bottom was a requisite step toward recovery, experts now say otherwise. Job loss has its own stigma to rival that of addiction for that matter. That social shame compounds with the sudden absence of structure in one's day to further incentivize increased substance abuse according to Gateway Foundation. Whether they realize it or not, many so-called high functioning addicts depend on the daily structure of a workday to keep their habit under control.
The reality is: high functioning addicts are just those struggling with substance use disorder yet outperforming their peers in keeping it under control. Their habits often aren't actually under control; they're just concealed. For high functioning addicts, it's commonly said that employment is the last loss before everything falls apart. As seen in the study on intra-familial relationships with addicted parents, the degradation of home life can easily precede job loss. Either way, these things can also fuel further substance abuse.
The Difficulty of Hiding Addiction
High-functioning addicts aren't just hiding it from the public. They're often hiding it from themselves also, which makes them unlikely to respond well to an intervention. The psychology of high functioning addiction requires one to play a part and believe in the role. Part of what makes this possible is usually expertise in using the substance in question. Some are unusually aware of how to eliminate signs of intoxication for example, which can only come with significant experience.
The general consensus in the recovery space is that one commonality between most high functioning addicts is that they will ultimately need help to keep functioning eventually. They just last longer than their peers. That's when they start identifying the potential enablers in their lives, which leads them to burn bridges and exhaust relationships. 
If you or someone you know thinks you can hold things together just fine and continue supporting your habit, now's the perfect time to seek help. The advantage that high functioning addicts have is their uniquely prolonged opportunity to observe their own habit before it brings their lives to ruin. You can talk to an addiction specialist at 888.448.0302 or visit Landmark Recovery online.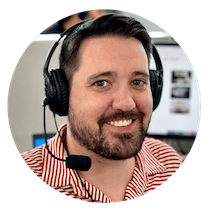 Choose Recovery Over Addiction
We're here 24/7 to help you get the care you need to live life on your terms, without drugs or alcohol. Talk to our recovery specialists today and learn about our integrated treatment programs.