What is Metonitazene?
New to mainstream recreational drug culture, metonitazene is a psychoactive substance that joins a growing list of synthetic opioids contributing to overdose deaths. Metonitazene falls within the drug class called "nitazenes," which is a kind of opioid. Metonitazene is a 2-benzylbenzimidazole analogue, which means it's a different version of the original drug. These types of drugs are also known as benzimidazole-opioids, which bind to certain receptors in the brain and can be much more powerful than morphine. Metonitazene is similar to another synthetic opioid in the same drug family called etonitazene, which is a more popular, yet incredibly strong pain-killer. 
Metonitazene is commonly found as a white, powdery material. It can be snorted, injected or swallowed. Lab reports indicate it may be more potent than fentanyl, another synthetic opioid that in recent years has been connected to a rapid increase in overdose deaths.  Effects of Metonitazene are similar to other opioids and include pain relief, a sense of euphoria and sleepiness. It also causes vomiting and can slow respiratory rates, sometimes to dangerously low levels. 
Metonitazene first appeared on the black market in mid 2020, according to the U.S. Department of Justice. Its existence was first confirmed by forensic toxicologists via 20 postmortem autopsies in 2020 when determining cause of death. Metonitazene was the only opioid identified in 30% of cases but was also found in combination with fentanyl 55% of the time and novel psychoactive benzodiazepines, opioids, and hallucinogens 45% of the time. Metonitazene and other similar drugs are becoming extremely popular in the US. Tennessee remains the state with the highest amount of Metonitazene law enforcement seizures and deaths. The reported signs of death in autopsies are consistent with standard opioid use.
The Origin of Metonitazene
Many nitazenes were created by a Swiss chemical company (CIBA, now known as Novartis) as part of a research and development initiative in the 1950s, but weren't used or created for anything specifically after that until nitazenes found their way onto the streets in the late 2010s. The drugs are primarily in a white powder form. 2-3mg oral dose seems to be the self-reported ideal dose.
According to the Federal Register, "Metonitazene was first seized as a white powdery substance in a North Carolina case [in July 2020]." There has never been an established clinical use for such a synthetic opioid, considering there are much better alternatives, such as fentanyl and morphine/morphine derivatives that we know enough about to fully understand their chemical behavior in the human body.
Learn More about Addiction Treatment
To learn more about Landmark Recovery's treatment centers and how we help patients with  opioid use disorder, give us a call at 888-448-0302 today. Our mission is to save a million lives in the next century, starting with you or your loved ones.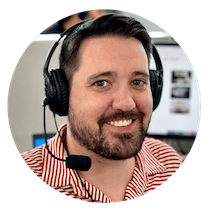 Choose Recovery Over Addiction
We're here 24/7 to help you get the care you need to live life on your terms, without drugs or alcohol. Talk to our recovery specialists today and learn about our integrated treatment programs.