When it comes to finding the best psychological treatment for addiction, remember that there's no "one-size-fits-all" solution. Each person's recovery journey is unique, influenced by individual factors and circumstances that lead to substance abuse and mental health problems. Effective treatment considers these personal aspects and tailors a plan to meet specific needs, increasing the chances of successful recovery.
In this blog, we'll explore the factors that healthcare professionals, including addiction treatment providers, consider when determining the best psychological mental health and substance abuse treatment. We'll also discuss evidence-based strategies healthcare professionals use to create custom treatment plans. These practices guide effective treatment efforts and ensure that the chosen therapies are backed by research.
What Factors Should Be Considered?
When determining the best psychological treatment for addiction, several factors come into play, including:
Type and severity of substance use

Co-occurring mental health conditions

Personal preferences

Resource availability
Let's explore each factor and its importance in tailoring an effective treatment plan.
Type and Severity of Substance Use
The type of substance a person uses and how severe their addiction is are important factors in choosing the right psychological treatment. Different substances may need different treatments. For example, alcohol addiction treatment might be different from treatment for opioid or stimulant addiction. Some people might be prescribed medications to help with mental cravings and physical withdrawal symptoms, while others might benefit from one-on-one therapy that helps them change negative thoughts and behaviors related to alcohol use, like Cognitive Behavioral Therapy (CBT).
Co-Occurring Mental Health Conditions
It's common for people living with addiction to also struggle with mental health problems, like:
Depression

Anxiety

Bipolar disorder
These conditions can make addiction recovery more challenging. Therefore, effective psychological treatment addresses both addiction and mental health issues together. Integrate programs that address both conditions have shown positive results in helping people recover.
Personal Preferences
Individual preferences play a big role in addiction treatment. Some people find therapy focused on their thoughts and behaviors helpful, while others may prefer a holistic approach that uses mindfulness and stress management techniques. Therefore, healthcare professionals take these preferences into account and tailor the treatment approach accordingly.
Resource Availability
Access to resources can vary based on factors like:
The availability of specific treatment options, such as specialized therapy programs or support groups, can affect psychological treatment choices. Therefore, healthcare providers take these resources into consideration when creating personalized treatment plans.
Behavioral Therapies: Evidenced-Based Psychological Addiction Treatment
Behavioral therapies are highly recommended and commonly used treatments for addiction rehab. Three effective evidence-based approaches include:
Cognitive Behavioral Therapy (CBT)

Motivational Interviewing (MI)

Dialectical behavior therapy (DBT)
Cognitive Behavioral Therapy (CBT)
Cognitive Behavioral Therapy (CBT) is a widely used treatment that focuses on identifying and changing negative thoughts and substance abuse behaviors. CBT, a type of "talk therapy" aims to help people develop coping skills and strategies to resist the urge to use drugs or alcohol. Studies have found CBT to be effective in reducing substance abuse among various populations. These populations may include people with different types of substance use disorders, such as addictions to:
They may also include people with co-occurring mental health disorders, such as depression or anxiety.
Motivational Interviewing (MI)
Motivational Interviewing (MI) is a type of counseling designed to help people resolve mixed feelings about substance use behaviors and increase motivation for change. Research has found that MI can lead to significant reductions in substance use.
Dialectical Behavior Therapy (DBT)
Dialectical Behavior Therapy (DBT) combines CBT techniques with mindfulness practices to help people regulate their emotions and manage stress, which can both be triggers for substance use. Studies have found DBT to be effective in decreasing substance abuse, particularly in people with co-occurring mental health conditions like personality disorder.
How to Find Custom Psychological Treatment for Addiction
Finding the best psychological treatment for addiction requires considering individual needs and circumstances. Factors like the type and severity of substance use, co-occurring mental health conditions, personal preferences, and resource availability are important. By customizing treatment plans to address these factors, healthcare professionals can provide effective support for overcoming addiction.
If you or someone you know needs help with substance abuse and mental health, contact Landmark Recovery at 888-448-0302. Our admissions specialists are available 24/7 to answer questions, coordinate transportation and discuss treatment options. Choose recovery over addiction and take the first step toward a healthier life.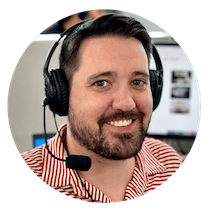 Choose Recovery Over Addiction
We're here 24/7 to help you get the care you need to live life on your terms, without drugs or alcohol. Talk to our recovery specialists today and learn about our integrated treatment programs.