Are you struggling with alcohol or drug abuse?
If so, perhaps it's time to address your substance use disorder and seek out an addiction treatment center so you can resume the life you left behind.
Even if you are keen to get clean and sober, you should be aware that you could die if you don't seek professional help to detox.
It's not easy to overcome an addiction to an alcohol or substance use disorder. Safely navigating detox while in an addiction treatment center is only the first step. Staying clean and sober is a lifelong battle.
Not only do you need to detox under controlled conditions, often with the help of medication, but you will also need continued emotional support to maintain a successful recovery. Addiction is a treatable disorder and many people are managing to get clean and live a fruitful life despite the current pandemic.
Long-term dependency on drugs or alcohol changes the chemical structure of the brain. Addiction can't be cured, but it can be managed with proper guidance.
Addiction treatment centers are in place to ensure detoxing is safely undertaken and full support is in place for ongoing recovery. This typically included an outpatient component to treatment.
Before anything else, is it really dangerous to try home detox?
Why Is It Dangerous To Detox At Home?
Detoxing alone at home from alcohol or benzodiazepines without the right support is dangerous, and can even be fatal.
The famous actor Nelsan Ellis died suddenly from a heart attack in 2017. His death was triggered by alcohol withdrawal symptoms when he tried to detox at home.
When you drink heavily for a prolonged period, your central nervous system becomes accustomed to high levels of alcohol sloshing around. If you stop drinking abruptly, your CNS goes into a state of shock. Some nasty potential side effects include:
Agitation
Anxiety and worry
Confusion
DTs
Erratic heart rate
Feeling sick
Fever
Hallucinations
Inability to sleep
Seizures
If you take benzodiazepines for extended spells, discontinuing use can trigger fatal withdrawal symptoms as your central nervous system goes into meltdown.
Withdrawing from opioids is not usually lethal, but withdrawal symptoms can be extremely uncomfortable. This reduces the likelihood of a successful withdrawal outside of controlled conditions.
So, how do you detox safely, then?
Medication-Assisted Treatment (MAT)
Medication-assisted treatment (MAT) is considered the gold standard in addiction treatment. MAT is evidence-based and boasts an impressive success rate.
MAT pairs FDA-approved medication with a course of counseling and cognitive-behavior therapy. Recovery is typically maintained through peer support groups like Alcoholics Anonymous and Narcotics Anonymous.
The severity of your substance use disorder will determine what type of medication-assisted treatment you need. Most people can detox on an outpatient basis, but for more severe SUD, an intensive inpatient residential program is recommended. Residential programs shield people from the triggers of their usual environment that can cause relapse.
When you join a treatment program, you will be assessed and a program is then tailored to your specific needs.
Medication
When withdrawing from alcohol, you might be prescribed an anti-anxiety medication like
Xanax or Valium. Benzodiazepines are also often used for this purpose.
These medications relax the central nervous system and prevent fatal seizures.
Medication For Detoxing From Alcohol

The medications approved by the Federal Drug Administration (FDA) are disulfiram, acamprosate, and naltrexone. These don't cure alcohol addiction, but they can help manage cravings and withdrawal while in an addiction treatment.
Disulfiram
Disulfiram is taken once a day. It will cause undesirable side-effects if you drink alcohol including:
Headache
Nausea
Pains in the chest
Problems with breathing
Vomiting
Disulfiram is typically prescribed for people who have already detoxed.
Acamprosate
Acamprosate is also used for people who have already detoxed. It doesn't cause nasty side effects, but reduces the desire to drink.
This medication is taken in tablet form 3 times a day starting on the fifth alcohol-free day.
Naltrexone
If you drink after taking Naltrexone, you won't feel any euphoric effects, and you won't get intoxicated. For these reasons, this medication is ideal for helping prevent relapse.
Medication For Detoxing From Opioids
People detoxing from opioids are typically prescribed methadone, buprenorphine, and naloxone. These medications block the pleasurable effects of opioids.
You might be prescribed these medications for weeks, months, or years depending on the severity of your opioid use disorder.
Methadone
Methadone reduces cravings and withdrawal symptoms. It can also reduce the effects of other opioids.
Buprenorphine
Buprenorphine is another medication that reduces withdrawals and cravings. Sometimes buprenorphine is mixed with naloxone. It can be taken in various ways such as:
Implants
Injections
Tablets
Under the tongue
Naltrexone
If you relapse while taking naltrexone, you won't experience any of the pleasurable effects of opioids.
Counseling And Cognitive Behavioral Therapy (CBT)

It's vital to address the source of addiction in your emotions and thought processes for a sustained recovery.
Many people with a substance use disorder have experienced adverse childhood experiences. Whether consciously or unconsciously, the negative emotions you experience are often rooted in life events. Indeed, addictive behavior is driven by negative emotions.
Medication-assisted treatment incorporates a program of cognitive behavioral therapy along with counseling. Cognitive behavioral therapy (CBT) is proven to help people recover from a substance use disorder. This form of psychotherapy entails engaging with a therapist to unravel threads of emotional trauma. You then reframe these incidents into more comfortable thought processes. The result is a better frame of mind and an improved ability to cope in times of stress.
The efficacy of cognitive behavioral therapy should not be underestimated, but you must be prepared to do the work. The therapist can guide you, but not solve your problems. Often, it takes an objective third party to help you perceive negative self-perceptions in a different light. This form of therapy is highly transformative.
CBT encourages you to look for solutions such as an addiction treatment center rather than dwelling on problems or turning back to substance use.
Staying Clean And Connected
Emotional support from staff and peers is a large element of long-term medication-assisted treatment.
12-step programs like Alcoholics Anonymous and Narcotics Anonymous help many people stay clean and on track. By engaging with people undergoing the same struggle, you can strengthen your resolve in testing times.
Intensive outpatient programs help many to get clean while maintaining their daily lives. Rather than staying at a residential facility, outpatients attend a clinic to get medication, and to attend CBT and 12- step programs for emotional support.
What To Do Next
The current pandemic should not put you off seeking treatment. Addiction treatment centers are taking infection control procedures seriously. You can still get the right help despite COVID 19.
Many people are getting clean and staying clean on a daily basis by reaching out so call our friendly team today at 888-448-0302.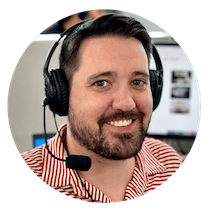 Choose Recovery Over Addiction
We're here 24/7 to help you get the care you need to live life on your terms, without drugs or alcohol. Talk to our recovery specialists today and learn about our integrated treatment programs.