Facing your addiction can be a hard thing to do, and during treatment it may feel like you are going through your path to recovery alone. However, understanding that there are many before you and with you currently who have felt similar can be helpful. Music can be a form of therapy as it can help you reflect on your own life through someone else's art. Many famous musicians have gone through their own problems with substance abuse and a lot of them write about their experiences.
Knowing that others go through similar issues as you can be supportive in your efforts toward drug and alcohol recovery. Below are some recovery songs that may help you as you go through your journey to sobriety.
The Velvet Underground is a rock band formed in the 1960s by singer and guitarist Lou Reed and briefly managed by pop artist Andy Warhol. Although they received little commercial success, the band's music, a type of experimental rock that some though was too avant-garde, is considered a wildly influential in underground and alternative music.
During his lifetime, Lou Reed struggled with substance abuse including alcohol, methamphetamine, and heroin. Reed died in 2013 from liver disease, he is widely respected in the music community and received tribute from artists such as David Bowie, Iggy Pop and Pearl Jam.
The song "Heroin", almost structured like a heroin addiction, is made up of by a series of ups and downs characters until it finally it ascends into a chaotic crescendo to end the song, possibly symbolizing the chaotic ends to heroin addiction.
The full song is below:
I don't know just where I'm going
But I'm gonna try for the kingdom, if I can
Cause it makes me feel like I'm a man
When I put a spike into my vein
And I tell you things aren't quite the same
When I'm rushing on my run
And I feel just like Jesus' son
And I guess that I just don't know
And I guess that I just don't know
I have made big decision
I'm gonna try to nullify my life
Cause when the blood begins to flow
When it shoots up the dropper's neck
When I'm closing in on death
You can't help me, not you guys
Or all you sweet girls with all your sweet talk
You can all go take a walk
And I guess I just don't know
And I guess that I just don't know
I wish that I was born a thousand years ago
I wish that I'd sailed the darkened seas
On a great big clipper ship
Going from this land here to that
On a sailor's suit and cap
Away from the big city
Where a man cannot be free
Of all the evils of this town
And of himself and those around
Oh, and I guess that I just don't know
Oh, and I guess that I just don't know
Heroin, be the death of me
Heroin, it's my wife and it's my life, haha
Because a mainline into my vein
Leads to a center in my head
And then I'm better off than dead
Because when the smack begins to flow
I really don't care anymore
About all the Jim-Jims in this town
And all the politicians making crazy sounds
And everybody putting everybody else down
And all the dead bodies piled up in mounds
Cause when the smack begins to flow
And I really don't care anymore
Ah, when that heroin is in my blood
Heh, and that blood is in my head
Then thank God that I'm as good as dead
And thank your God that I'm not aware
And thank God that I just don't care
And I guess I just don't know
Oh, and I guess that I just don't know
During his short life, Mac Miller saw success even from a young age. He first started his musical career in 2007 and eventually bursted on the scene in 2009 through the release of a series of mixtapes. When he was 19, he released his debut album, Blue Slide Park, which sold 144,000 copies in its first week and was the first independently released album to take the number one spot on Billboard since 1995.
After receiving initial success, Miller went through periods of substance abuse that included cocaine, alcohol and codeine. He speaks about the issue on albums and mixtapes like Watching Movies With The Sound Off and Faces.
Throughout his career his music went through many evolutions while experimenting with different sounds. His music changed from the pop rap style of his early career as he began to integrate different aspects of psychedelic, funk, and R&B music into his later albums, even releasing an EP in which he sings over jazz instrumentals.
Miller died on September 7 of this year from an overdose. The coroner's report said that he had fentanyl, alcohol and cocaine in his system when he died.
Portions of the song are below:
I wash these pills down with liquor and fall
Leave it to me, I do enough for us all (I do)
Got what you need if you like breaking the law
My mother raised me a God (Hey)
Yeah, blame the drugs, got me sinning on the weekday
Drunk as fuck, doing buck sixty on the freeway
But I'm stressing, I can't relax
I swallow my pride and I'm hiding what's making me mad
Everybody saying I need rehab
'Cause I'm speedin' with a blindfold on and won't be long
Until they watching me crash
And they don't wanna see that
They don't want me to OD and have to talk to my mother
Tell her they could have done more to help me
And she'd be crying saying that she'd do anything to have me back
All the nights I'm losing sleep, it was all a dream
There was a time that I believed that
But white lines be numbing them dark times
Them pills that I'm popping, I need to man up
Admit it's a problem, I need a wake up
Before one morning I don't wake up
You make your mistakes, your mistakes never make ya
Macklemore blew up in 2011 and 2012 after the success of his hit singles "Thrift Shop", "Can't Hold Us" and "Same Love" on his album The Heist. However, before he his commercial success, Macklemore had been releasing projects since 2000.
Throughout his career he has covered a wide range of subjects including consumerism, LGBTQ rights and substance abuse. On "Otherside", Macklemore raps about his issues with addiction, specifically codeine, and speaks on the impact the drug has had on the hip hop landscape, even using a television news clip at the beginning of the song that talks about the death of Houston rap legend, Pimp C.
The song samples "Otherside" by The Red Hot Chili Peppers, a band who has also experienced problems with substance abuse, including the death of their guitarist, Hillel Slovak.
The full song is below:
He rolled up, asked him what he was sipping on
He said lean, you want to hit it, dawg?
That's the same stuff Weezy's sipping huh
And tons of other rappers that be spitting hard
Yup, he had five up on
When he passed him that Styrofoam
The Easter pink, heard it in a rhyme before
Finally got to see what all the hype was on
And then he took a sip, sitting in the Lincoln
Thinking he was pimping as he listened to the system
Little did he know that it was just as addictive as base
Not the kind of hit from the kick drum
Hot box, let the bass bump
Take it to the face, gulp
Months later the use went up
Every blunt was accompanied by the pink stuff
But goddam, he loved that feeling
Purple rain coated in the throat, just so healing
Medicine alleviate the sickness
Liquid affix and it comes with a cost
Wake up, cold sweat, scratching, itching
Trying to escape the skin that barely fit him
Gone, get another bottle just to get a couple swallows
Headed towards the bottom couldn't get off it
Didn't even think he had a problem
Though he couldn't sleep without getting nauseous
Room spinning
Thinking he might of sipped just a little bit too much of that cough syrup
His eyelids closed shut
Sat back in the chair clutching that cup
Girlfriend came and a couple hours later
Said his name, shook him but he never got up
He never got up, he never got up
We live on the cusp of death thinking that it won't be us
It won't be us, it won't be us, it won't be us
Nah, it won't be us
Now he just wanted to act like them
He just wanted to rap like him
Us as rappers underestimate the power and the effects that we have on these kids
Blunt passed, ash in a tin
Pack being pushed, harassed by the Feds
The fact of it is most people that rap like this
Talking about some shit they haven't lived
Surprise, you know the drill
Trapped in a box, declining record sales
Follow the formula: violence, drugs, and sex sells
So we try to sound like someone else
This is not Californication
There's no way to glorify this pavement
Syrup, Percocet, and an eighth a day
Will leave you broke, depressed, and emotionally vacant
Despite how Lil Wayne lives
It's not conducive to being creative
And I know cause he's my favorite
And I know cause I was off that same mix
Rationalize the shit that I'd try after I listen to Dedication
But he's an alien
I'd sip that shit
Pass out or play PlayStation
Months later I'm in the same place
No music made, feeling like a failure
And trust me it's not dope to be twenty-five
And move back to your parent's basement
I've seen my people's dreams die
I've seen what they can be denied
And 'Weed's not a drug,' that's denial
Groundhog Day, life repeat each time
I've seen Oxycontin take three lives
I grew up with them
We used to chief dimes
I've seen cocaine bring out the demons inside
Cheating and lying
Friendship cease, no peace in the mind
Stealing and taking anything to fix the pieces inside
Broken, hopeless, headed nowhere
Only motivation for what the dealer's supplying
That rush, that drug, that dope
Those pills, that crumb, that roach
Thinking I would never do that, not that drug
And growing up nobody ever does
Until you're stuck
Looking in the mirror like I can't believe what I've become
Swore I was going to be someone
And growing up everyone always does
We sell our dreams and our potential
To escape through that buzz
Just keep me up, keep me up
Hollywood, here we come
Nine Inch Nails is a band formed by singer and multi-instrumentalist Trent Reznor. During Reznor's early career, he struggled with an addiction to cocaine and alcohol and even experienced an overdose following the release of the band's third album.
On "Hurt" the closing song on the band's 1994 album The Downward Spiral, an album about a protagonist who is descending into madness as they deal with drugs, violence and suicide, Reznor channels his own feelings and struggles of addiction.
Although the album and song were popular when they were initially released, the song received more acclaim after a cover by country rock legend Johnny Cash was released in 2002. Cash experienced his own issues with addiction giving more depth to the song.
Reznor eventually became sober after the release of the band's third album and has gone on to release 9 albums with Nine Inch Nails and has scored a number of movies including The Social Network which he won an Academy Award for.
The full lyrics to the song are below:
I hurt myself today
To see if I still feel
I focus on the pain
The only thing that's real
The needle tears a hole
The old familiar sting
Try to kill it all away
But I remember everything
What have I become?
My sweetest friend
Everyone I know
Goes away in the end
You could have it all
My empire of dirt
I will let you down
I will make you hurt
I wear this crown of shit
Upon my liar's chair
Full of broken thoughts
I cannot repair
Beneath the stain of time
The feelings disappear
You are someone else
I am still right here
What have I become?
My sweetest friend
Everyone I know
Goes away in the end
And you could have it all
My empire of dirt
I will let you down
I will make you hurt
If I could start again
A million miles away
I would keep myself
I would find a way
Coming out of Long Beach, California, Sublime, led by singer and guitarist Bradley Nowell, was formed in the late 1980s and are known for songs like "Santeria" and "What I Got" which still receive regular radio play across the country. However, the ska band didn't receive their commercial success until the release of their self-titled album in 1996, two months after the death of Nowell. Nowell died from a heroin overdose after the band's last live show, he was 28 years old. Most fans agree the band's song "Badfish" is about Nowell's heroin addiction as the term "badfish" is used as a metaphor to refer to someone who is addicted to the drug.
The full song lyrics are below:
When you grab a hold of me
Tell me that I'll never be set free
But I'm a parasite
Creep and crawl, I step into the night
Two pints of booze
Tell me, are you a badfish, too?
(Are you a badfish, too?)
But, I
Ain't got no money to spend
I hope the night will never end
Lord knows I'm weak
Won't somebody get me off of this reef?
Baby, you're a big blue whale
Grab the reef when all duck divin' fails
I swim, but I wish I never learned
The water's too polluted with germs
I dive deep when it's ten feet overhead
Grab the reef underneath my bed
(Underneath my bed)
But, I
Ain't got no quarrels with God
Ain't got no time to grow old
Lord knows I'm weak
Won't somebody get me off of this reef?
Ain't got no quarrels with God
Ain't got no time to get old
Lord knows I'm weak
Won't somebody get me off of this reef?
In Conclusion
Recovery songs can help people as they work toward sobriety. They show that we are not alone in facing addiction to drugs and alcohol. Landmark Recovery has the tools and resources our patients need as they attempt to start a new, healthy lifestyle. Our medical staff will help you or your loved one find solutions that work for a lifetime. If you believe you or a loved one is struggling with addiction, please reach out and call one of our admissions consultants today to find out about our drug and alcohol rehabilitation centers.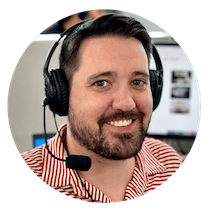 Choose Recovery Over Addiction
We're here 24/7 to help you get the care you need to live life on your terms, without drugs or alcohol. Talk to our recovery specialists today and learn about our integrated treatment programs.