Landmark Recovery is proud to celebrate six years of creating a new brand of addiction treatment services and expanding care options across the country. Since opening our first addiction treatment center in 2016, we've saved the lives of more than 13,000 from addiction. We've opened a total of 12 treatment centers in seven states. 
Expanding treatment to those with Medicaid is another big part of our mission. Affordability for everyone in need of addiction treatment is one of the biggest issues plaguing society today, and by reinvesting revenue from our commercial facilities into our Praxis locations, which accept Medicaid, we're able to accomplish this and expand treatment options beyond socioeconomic boundaries.
We continue building a company that stands apart from others in multiple ways. Our mission is to unlock human potential. Our vision is to save a million lives through addiction treatment. Landmark Recovery is focused on developing new ideas and a healthy work culture to stay on top of trends and push the addiction treatment industry to a new level of care. The career opportunities, salaries and benefits we offer are among the best in the industry. We care deeply about our staff, patients and making addiction treatment better than it's ever been. 
Landmark Recovery looks forward to the next six years, as we continue to grow and evolve into the nation's premier addiction treatment provider. Landmark aims to represent the vanguard, moving into a new frontier of addiction treatment that's individualized for all who come through our doors. The future of addiction treatment is now. Our goal is to pioneer the way forward.
If you are or a loved one is struggling with a substance use disorder, give Landmark Recovery a call at 888-448-0302 to learn more about how we can help those looking to achieve a lasting recovery. Unlock your potential once again and live beyond addiction. Recovery is possible. Let us count you, one among many, as another life restored.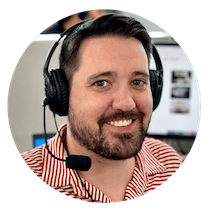 Choose Recovery Over Addiction
We're here 24/7 to help you get the care you need to live life on your terms, without drugs or alcohol. Talk to our recovery specialists today and learn about our integrated treatment programs.