Across the state of Oklahoma, many sober living and recovery houses are shutting out desperate addicts looking for a place to live and stay clean. The reason? The medicine they have been prescribed for prolonged recovery. Highly controversial medication assisted treatment options are causing some providers to outright deny any recovering addict who uses medication to get over a crippling opioid addiction. Medications such as Suboxone, Methadone, and Subutex to name a few.
In Oklahoma, the largest provider of recovery living homes is Oxford House, an organization established in 1975 in Maryland that owns nearly 2400 sober living houses nationwide. In Oklahoma there are 110 alone. Each Oxford House is guided by the principles of its founders, adherents of the 12 Step program, but owned and operated autonomously by each houses manager. That means each house can decide whether or not it chooses to accept patients on some sort of medication assisted treatment program. And while Oxford's founders and management partners are ardent supporters of evidence based treatment, many house managers are opposed to allowing patients on their premises that are going to continue using some form of medication.
Residents, managers, and stakeholders alike are all concerned about the potentially addictive nature of tapering medications such as Suboxone and Methadone, with the debate continuing to polarize the recovery community as to whether all residents should be completely substance free or if these medicines help residents to stay off the hard stuff. Among the nearly 1000 residents of Oxford houses across Oklahoma, less than 5% are taking a form of medication assisted treatment. That number was zero only a year ago, indicating changing preconceptions of the correct forms of treatment
The Oklahoma Department of Mental Health and Substance Abuse Services obtained a $7.3 million federal grant in 2017 to help address the state's growing opioid problem, one that has claimed more than 2500 lives in the past three years in Oklahoma alone. Of that grant, $140,000 has gone to Oxford House to help support residents and raise awareness of the value of medication assisted treatment.
Oxford House functions as a democracy when it comes to important decision making for the well being of present and future residents. In other words, it requires an 80% approval of all house residents and managers to allow new applicants to move in. While more and more MAT residents are being accepted, there is still a clear stigma and concern about the efficacy of medication assisted treatment for recovering addicts, leading to many residents being rejected outright.
The biggest concern about these residents isn't that they have a difference of opinion over treatment options, but that the presence of other substances could possibly compromise other resident's own recovery. Given the abstinence-based program foundation of the 12 Steps, it's not surprising that residents would be averse to accepting the presence of more substances in their community.
Oxford House
The first Oxford House was started in 1975 in Silver Spring, Maryland as a way for 12 Step followers and anyone looking to stay sober to live in a sober and supportive environment for recovery. All Oxford Houses are democratically run and publicly supported thanks to the umbrella organization which is a 501(c)3 non-profit. Each house contains six to fifteen residents and is separated by gender.
Suboxone in Oklahoma
Suboxone, a combination of the opioid agonist buprenorphine and the opioid antagonist naloxone, has shown promise as a treatment option when combined with regularly scheduled counseling and peer support programs. In Oklahoma, doctors have prescribed more than 169,000 patients with medications that contain the substance buprenorphine in 2018. According to the Oklahoma Bureau of Narcotics and Dangerous Drugs Control, that's up from roughly 145,000 in 2017. Buprenorphine, the controversial element of Suboxone, is also prescribed under the brand names of Subutex, Zubsolv, and Probuphine.
In order to prescribe Suboxone and other Buprenorphine analogues, practitioners must acquire a waiver from the Drug Enforcement Administration and put a limit on the number of patients they can treat using this drug. Currently, more than 250 practitioners in Oklahoma are certified to prescribe Buprenorphine. One practitioner, Dr. Layne Subera, currently has 140 patients on medication assisted treatment. Subera says of the stigma in Oklahoma:
"A lot of people don't like the idea that we're fighting an opioid addiction with opioids, but I like to think of it more like fighting fire with fire. It's not perfect, but it's the best we have right now."
There are certain houses where residents should definitely avoid accepting medication-assisted treatment residents. For example, of the residents currently in Oxford House within the state, nearly 100 are in specifically for recovery from Suboxone abuse. Likewise, those houses with high turnover rates should also be ruled out. In homes where MAT residents are accepted, it may be useful to have managers perform daily pill counts.
What is Suboxone?

Jr de Barbosa, Suboxone SL Tabs, CC BY-SA 3.0
Suboxone is a drug that is often used for the treatment of opioid addiction. This could be for drugs such as heroin or even over the counter medications such as morphine and oxycodone. Suboxone is combination of two different drugs: buprenorphine (an opioid activator) and naloxone (an opioid antagonist). This combination of opposing forces provides a way for addicts to gradually wean themselves off of their pre-existing addiction while minimizing the effects that full on withdrawal would otherwise trigger.
SAMHSA, the Substance Abuse and Mental Health Services Administration, reports that although buprenorphine in Suboxone produces similar effects to opioids such as euphoria, the effects are considered much weaker, and increased dosages DO NOT increase the effects, effectively limiting the potential for misuse or dependency.
Buprenorphine
Buprenorphine is used in medication assisted recovery and was approved for clinical use in October of 2002. Unlike methadone, buprenorphine is the first medication approved to treat opioid dependency for dispensary by physicians. As an opioid partial agonist, it produces effects similar to opioids such as euphoria and respiratory depression. However, they are much weaker than those found in heroin and methadone.
Naloxone
Naloxone is a medication purpose built to help treat opioid overdose. As an opioid antagonist, it binds to opioid receptors in order to block the effects of opioids. By combining it with Buprenorphine, Naloxone reduces the potential of Suboxone to be abused, because increasing dosages will not increase the high.
Oklahoma's Opioid Population
Another factor related to Oklahoma's opioid problem is its growing rate of incarcerated women, the highest in the nation. Roughly 85% of these women are mothers and only now is Oklahoma beginning to recognize the negative consequences of this situation and the growing need for criminal-justice reform. That's why in 2016, state governor Mary Fallin called for change to made and a need to prevent the breakup of families.
Robin Steinberg, the executive director for Bronx Defenders, a New York based advocacy nonprofit dedicated to providing legal services for indigent clients, made the move to Oklahoma in order to help residents there. The project's new name, "Still She Rises", first convened in November of 2016 and has been active ever since. According to Steinberg, Oklahoma has significant barriers in the way of achieving equity in the legal system for addicts who cannot afford high-priced, quality treatment. Specifically, the state has very few safety nets, including few cash assistance programs, few childcare subsidy programs, and poor health-care options for indigent families. The state rejected some of the key provisions outlined of Obamacare and currently has one of the highest infant mortality rates in the nation.
Many of Oklahoma's addiction treatment centers have waiting lists that can stretch for months, and in some cases for years. These publicly funded treatment centers are often the only recourse for individuals in poverty and Still She Rises is working to connect female offenders with more options. One victory was achieved when bi-partisan voters achieved consensus on two bills that reclassified low-level felony drug and property crimes to be less punitive for low-income offenders. The other measure channeled savings from drug arrests and incarceration into drug rehabilitation. The program is still young, but according to Terri White, commissioner of the Oklahoma Department of Mental Health and Substance Services, it costs roughly $2,000 per person per year for outpatient mental health and substance abuse treatment as opposed to prison, which is roughly $19,000 per year per person. Taxpayers have decided that the economics of the situation warrant a more caring approach, for the addicts and for their wallets.
"Our state prisons are filled to well over capacity so it is crucial that we make some changes to our criminal justice system." – Mary Fallin, Oklahoma Governor
Oklahoma's Childhood Crisis

In a 2014 study by the University of Oklahoma's Department of Sociology, researchers looked into the effects that such a high rate of incarcerated women was incurring on the state. Interviewees were selected from various prisons and survey questions were given according to offense level and age, mostly having to do with the mother's relationship with their child, including contact with the child, placement of the children, and any problems with their children.
The results of the study revealed that many prisoners were concerned about the placement, age, health, and quality, of the caregivers responsible for their children, whether they were family members or appointed by the state. The most common issues found were unstable living conditions, separation among siblings, and concerns about how well the children were being treated. Researchers recommended that the state direct efforts at addressing the separation of siblings, unsafe living environments, and caregivers who are ill or incapacitated by age-related restrictions.
Additionally, the fostering of mother-child relationships while the mother is incarcerated could help to reduce the stress and uncertainty of mothers in prison while helping the child deal with the emotional trauma of being separated. Seeing the mother could help reassure a child about their mother's situation. Child friendly visitation areas could be one area where facilities and programs could focus on in order to minimize trauma.
On voter-approved ballot measure intended to reduce the amount of incarcerated Oklahoman's was a recent lowering of the punishment for drug possession from a felony to a misdemeanor. Unfortunately, the measure has seen little success in stemming the tide of inmates into Oklahoma prisons for the crime of possession. In fact, during the last half of 2017 there were 882 individuals sent to Oklahoma prisons for possession of a controlled substance, making it the top offense for prison admissions in the state.
During the 2018 legislative session, legislators also reduced the penalties for several minor property crimes and allowed sentenced offense to petition for a reduction in their offenses. These changes have helped to address the growing cost of incarcerating individuals for victim-less crimes and for reducing the harshness of sentences that disproportionately affect low-income individuals. Oklahoman's for Justice Reform helped assist nearly 50 Oklahoman inmates in petitioning for their 10-years-to-life sentences to be commuted. This is vital, as some inmates in prison for up to 20 to 30 years were sentenced under charges that now fall under the misdemeanor classification. The 2018 alone, the parole board reviewed 477 commutation applications and passed only 19 requests to the second stage of review for the governor's approval.
Next Steps
If you're seeking help organizing medication-assisted recovery for a loved one, don't hesitate to seek out the assistance of trained professionals. If you're looking for alcohol rehab in Oklahoma, Landmark Recovery has a drug and alcohol recovery center in Oklahoma City that help addicts take the first steps towards achieving and maintaining sobriety. Our caring staff is trained in residential treatment, individual and group therapy, as well as intensive outpatient treatment and detoxification.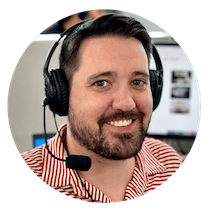 Choose Recovery Over Addiction
We're here 24/7 to help you get the care you need to live life on your terms, without drugs or alcohol. Talk to our recovery specialists today and learn about our integrated treatment programs.