Landmark Recovery is reinventing addiction treatment.
Landmark Recovery CEO Matt Boyle was a guest on The Recovery Executive Podcast, where he discussed the company's rapid growth and how Landmark is reinventing addiction treatment.
The Recovery Executive Podcast is hosted by Nicki Jaworski of Circle Social Inc., and covers all things recovery industry from mergers and acquisitions to clinical excellence to industry trends. Despite having only just launched in 2016, Landmark Recovery has grown to 660 beds across nine locales in Kentucky, Indiana, Ohio, Oklahoma and Nevada with 10 more facilities set to open this year and an expectation of having as many as 40 facilities operational by the end of 2023. This led Jaworski to interview Boyle for the show's 82nd episode.
Scalability was on his mind from the outset, but Boyle chose behavioral health as the optimal space in which to cultivate his new interest for a variety of reasons. Chief among which was his mother's ongoing recovery from alcoholism, which is a journey of 25 years now. His stepfather, Michael Walsh, was well connected in the industry already as president of the National Association of Addiction Treatment Providers at the time, having worked in the space since 1998.  Boyle was able to learn the industry quickly by leveraging his stepfather's connections. His mother's behavioral health condition made him passionate about pursuing this avenue.
When Boyle was young, he lived with his mother in Louisville, Ky. until he was nine. At that point, he had to move in with his father in Boston, Mass. due to a scarcity of treatment resources in Louisville forcing his mom to relocate to Florida to find the help she needed. This experience fed Boyle's passion for addiction recovery and treatment, which made him want to take what he learned from early segments of his career to establish Landmark Recovery.
Boyle was previously in management consulting with the Boston Consulting Group when a family concern led him to draw nearer to his father and brothers, joining his family's preexisting assisted living company, which was itself the healthcare arm of its real estate development corporation. Boyle liked the operations side of corporate growth but not so much in assisted living, which led him to consider doing similar work in an adjacent sector.
"There was no path to achieving meaningful scale in that industry because, as it turns out, brand only gets you so far in assisted living; you're only as good as your local facility, which is of course true to some degree in behavioral health, but I would say more so in assisted living because of the longer sale cycle," Boyle said. "It's kind of normal to tour facilities before you make a decision; it's not as urgent, so there's not as much opportunity for brand."
Opportunities to Scale Increased with Medicaid Offering
"Opportunities in the market appeared overnight due to the advent of the Affordable Care Act and related legislation due to multiplying coverage options, which basically meant opening the floodgates for people who previously couldn't have otherwise afforded these solutions. Boyle also felt that there weren't any major players in the industry – no one with as much as 20% market share. The biggest companies in the space, though, were marketing themselves more so as resorts than as healthcare facilities", Boyle said.
When Boyle was still researching the sector as a viable space in which to start a new company, he also noticed that most of his soon-to-be competitors were more or less ignoring Medicaid as a payment option, yet three quarters of everyone calling Landmark in its early days had Medicaid. This furthered Boyle's commitment to making addiction treatments affordable.
In 2017, Boyle and his team started strategizing about how to deliver high-quality treatment and at least break even at the Medicaid reimbursement rate in Kentucky, which was $220 per day. It ended up taking two years for them to finally launch their first Medicaid facility in June 2019, when the state's Medicaid reimbursement rate had adjusted to $295 per day. As such, it ended up becoming profitable for Landmark even though breaking even had been the original goal. This led to the model Landmark has used to establish its Medicaid treatment facilities, which are branded as Praxis.
"From the beginning, I made a decision that we were going to be strictly in-network and local. I really felt strongly from my own experience that it was very disruptive for patients and families to have to travel long distances to get healthcare," Boyle said. "Just looking at this as healthcare, you don't generally go out of state to see your primary care doctor or even to get a hip replacement or knee replacement or surgery like that, so why were people going out of state to the beach for addiction treatment? […] My hypothesis was that we could carve a niche by being high-quality, evidence-based treatment that was local, and it was affordable to the average Americans."
This and Medicaid offerings yielded exceptional potential for scalability. He was able to calculate early, using the earliest Medicaid facility as a model for expansion, he realized that the company could grow quickly as long as about half of his available beds took Medicaid. This was because he learned that Medicaid offerings were being seized almost as quickly as he could provide them.
Jaworski lauded the Landmark model for the novelty of figuring out how to add Medicaid offerings when most competitors "haven't even tried."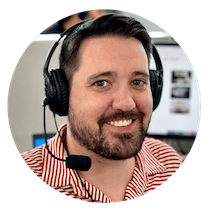 Choose Recovery Over Addiction
We're here 24/7 to help you get the care you need to live life on your terms, without drugs or alcohol. Talk to our recovery specialists today and learn about our integrated treatment programs.